If you want to carry your golf clubs anywhere, you know it can be a hassle, especially for those in the golf industry, whether they are golfers or online retailers who need to send their equipment to buyers. And large items like golf travel bags are usually the last item to be picked up for luggage. To make matters worse, even after the club arrives, you still need to find a cab large enough to transport the luggage to the hotel.
No matter what your transportation needs are, if you're planning on big golf, you'll want to use the right golf club transportation service that can save you the hassle of hauling your clubs.
Checked baggage fees are big business, with a turnover of more than $4.5 billion in 2017, according to statistics. In 2018, Travel + Leisure reported a further increase in baggage fees. This tells you that baggage fees are big business for airlines; and the cost of checking additional baggage can easily be much higher than what golf clubs charge for their shipping services.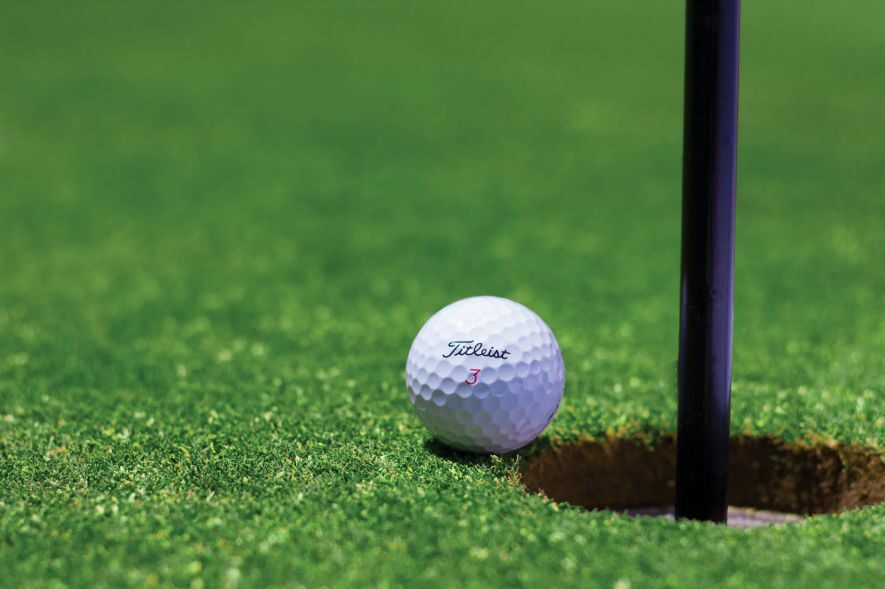 For example, for bags over 51 pounds, American Airlines will charge you roughly $150 (one-way). And most airlines will also limit the number of clubs, balls and other essentials that can fit in a golf bag. This is not good news for you.
Add to that, there are other fees that carry-on clubs will charge. Cabs, for example, usually charge extra to get clubs to and from the airport. To retrieve your clubs at some airports, you will have to wait for an additional package in the "oversized baggage" area.
So, no matter what your purpose is, such as shipping golf clubs for business purposes, it is important to hire the services of a good company that can help you avoid excessively high costs. and can take steps to protect your delivery. It will also allow you to travel with ease and concentrate on your golf game. So now let's take a look at how to ship golf clubs.
1. Shipping Golf Clubs with USPS
If you choose to ship your golf clubs with the United States Postal Service, USPS offers free Priority Mail Cardboard Mailings Tubes to ship your golf clubs. In addition, you can also ship your golf clubs in Priority Mail Express or Priority Mail boxes, depending on the size of your golf clubs. Of course, if you choose these options, you must also ship your golf clubs through the appropriate service. Of course, you can also choose to use your own packaging or boxes.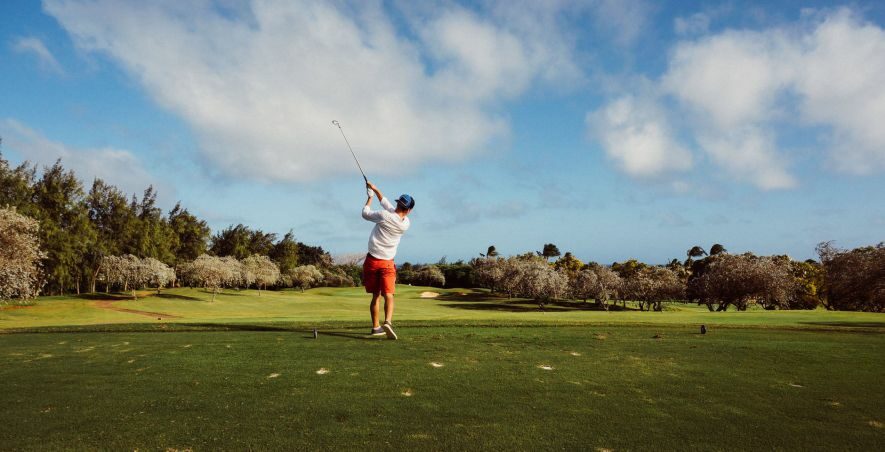 2. Shipping Golf Clubs with DHL
You can also ship your golf clubs worldwide through DHL just like any other courier company. One thing to note though is that you will find that they offer less service within the United States and their international shipping options are quite expensive.
3. Shipping Golf Clubs with FedEx
The cost to ship golf clubs via FedEx Ground within the United States is typically less than $100 each way. Shipping time is a maximum of 4 days for delivery. For FedEx Express International Economy, it can take up to five business days. They also offer expedited shipping, such as overnight, two-day and FedEx Express shipping.
Please note, however, that if you ship the club without the box, there is an $11 handling fee. And if you are using FedEx Express shipping, it costs hundreds of dollars per bag for a one-way run.
The FedEx delivery network includes more than 2,000 locations. So the service will be more convenient.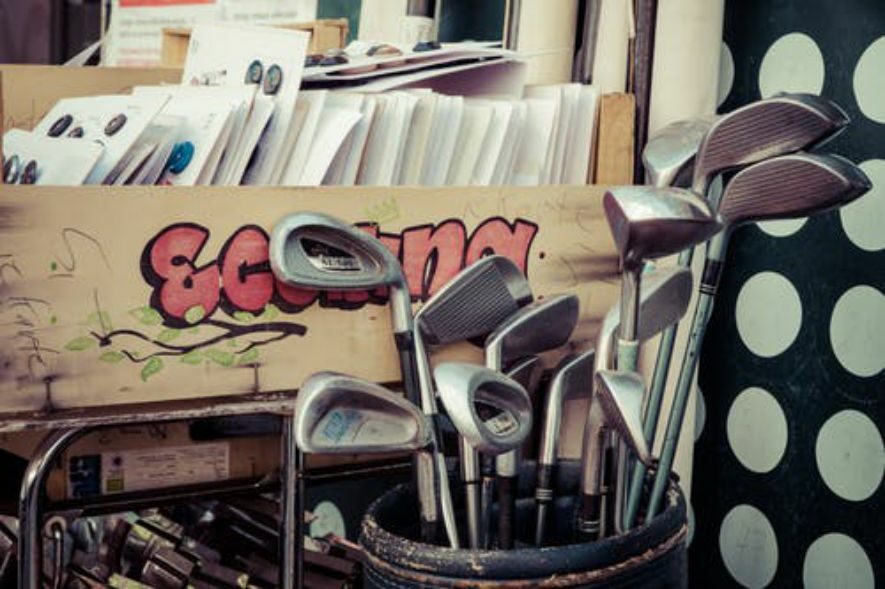 4. Shipping Golf Clubs with UPS
The UPS Store can pack and ship your golf clubs if you use ups couriers. They will have certified packaging experts to handle your shipment. And they will also offer shipping to golf courses or resorts located outside of the United States, which can help you ship your clubs internationally.
However, due to differences in shipping and customs regulations, it is always a good idea to check specific country or region regulations before shipping your clubs internationally.If you are shipping within the U.S., the cost of UPS Ground service will be less than $100; however, the company's expedited shipping service can cost hundreds of dollars each way.
5. How Much Will It Cost for Shipping Golf Clubs?
Regarding shipping costs, your shipping costs will depend on the distance you want to ship your golf clubs to, as well as the speed you expect your golf clubs to arrive at your destination and the means of transportation used. The price of shipping golf clubs to the same destination will vary from carrier to carrier. Most of these carriers have calculators on their websites so you can calculate the cost of shipping. We can now take a look at the estimated prices for the different shipping services of these different carriers.
Prices for domestic shipping services from Brooklyn, New York, to Beverley Hills, California.
Package size: 50in x 12in x 10in; weight: 30lbs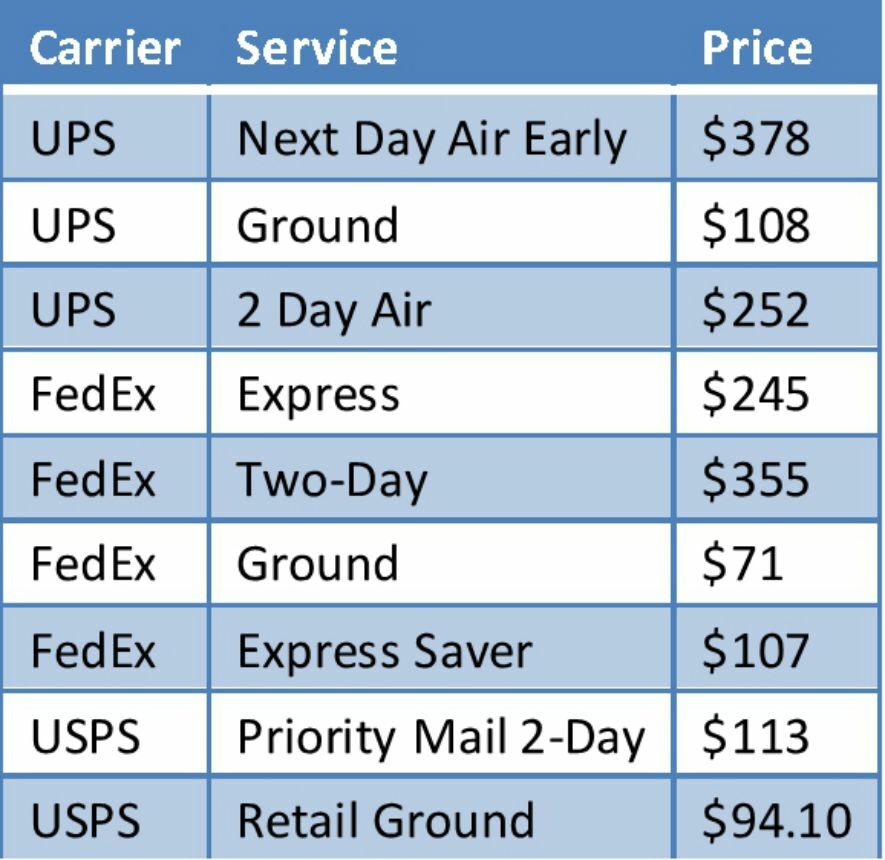 Prices for international shipping services from Brooklyn, New York, to Hong Kong.
Package size: 50in x 12in x 10in; weight: 30lbs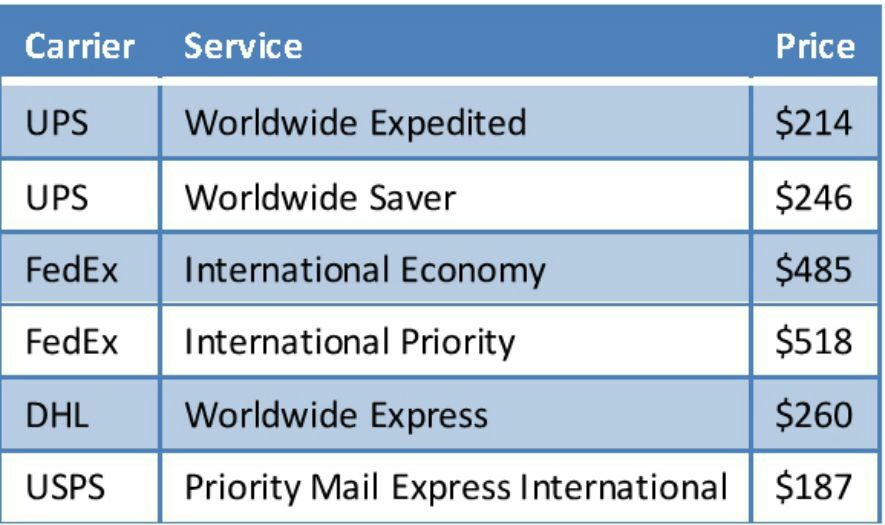 6. Will My Clubs Be Insured?
Yes, in most cases, your golf club will be covered to some degree. But that doesn't mean they will necessarily be fully insured. Let's look at how different carriers approach insurance for golf club shipments.
The first is that UPS and FedEx do not offer specific coverage for golf clubs; however, they do declare value coverage. And these stated values are based on the weight and value of the golf bag. So in the event of loss or damage, these two couriers will have maximum liability for the stated value. However, if there is no declared value, a $100 shipping charge will automatically be applied.
Next is USPS Priority Mail Express offers insurance coverage up to $200, while Priority Mail has $100 protection.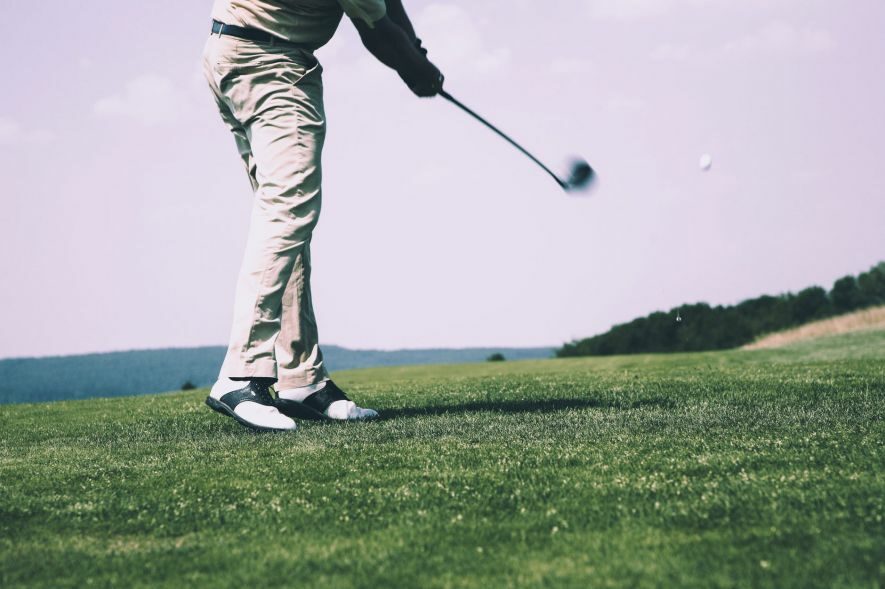 As you can see, most carriers do not offer enough types of insurance to cover the cost of expensive golf clubs, so you may want to consider adding third-party coverage to your package. You also have the freedom to choose how you want to insure your shipments.For example, you can choose to exclude the cost of shipping and insure only the value of the product, which can also reduce the cost of insurance.
7. How To Pack Your Clubs For Shipping
Regarding how to pack your golf clubs, whether you need to ship individual clubs or a group of golf bars, it is always recommended here that you purchase a golf club shipping box that will best protect your clubs during transport.
So if you are shipping clubs, your box should be long enough to accommodate the driver and the longest clubs. After packing your clubs properly, they will definitely take up more space, so you may need to purchase an extra box as a precaution.
There are also additional steps you need to take to protect your clubs before you start packing them for shipping. Due to their height, drivers are more vulnerable to injury. So you can use a head cover for protection, which you can buy at any golf store. You should also use an adjustable aluminum travel support bag to help resist any impact. When packing your golf clubs for shipping, it is recommended that you perform the following steps: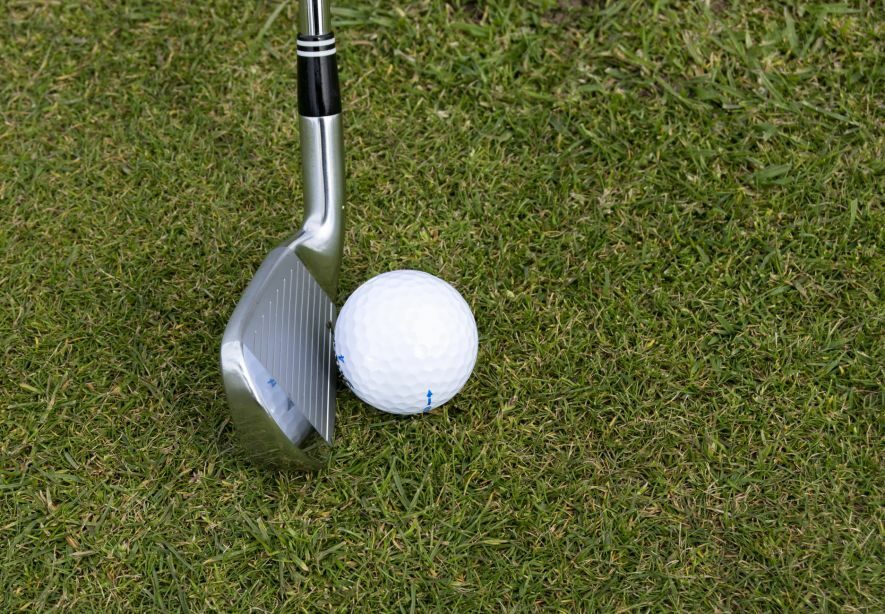 Measure your clubs and package first
Golf clubs and packages come in different sizes and shapes, so it's important to measure them first to find the right box
A normal single cardboard box can hold about 21 pounds or so, and a double-walled cardboard can hold about 66 pounds. So if you only need to ship one or two clubs, then a single-wall box will suffice, but if you want to ship nationwide it's best to go with a sturdier double-wall box because it's always better to be cautious.
Golf clubs are made of metal, although it's not very easy to give bumps and bruises and survive the shipping process. But this can be risky as the metal material can create scratches and more importantly there is the possibility of bending as the package moves during transport. So extra layers of protection are still needed to ensure safe transport. This is the list of items you will need:
Bubble wrap
Packing tape
Packing peanuts
Paper
One polyethylene bag
Packing
Wrap each golf club in two separate layers of bubble wrap. Then secure each club separately with tape
Then wrap the head with two layers of bubble wrap and secure it with tape, or you can use a hood
Wrap the clubs with the other bubble wrap before placing them in the golf ball travel bag
Place one to two inches of peanut wrap in the bottom of the box. Then add more peanuts to fill in the gaps after putting in the golf clubs.
Seal the outer box with three layers of tape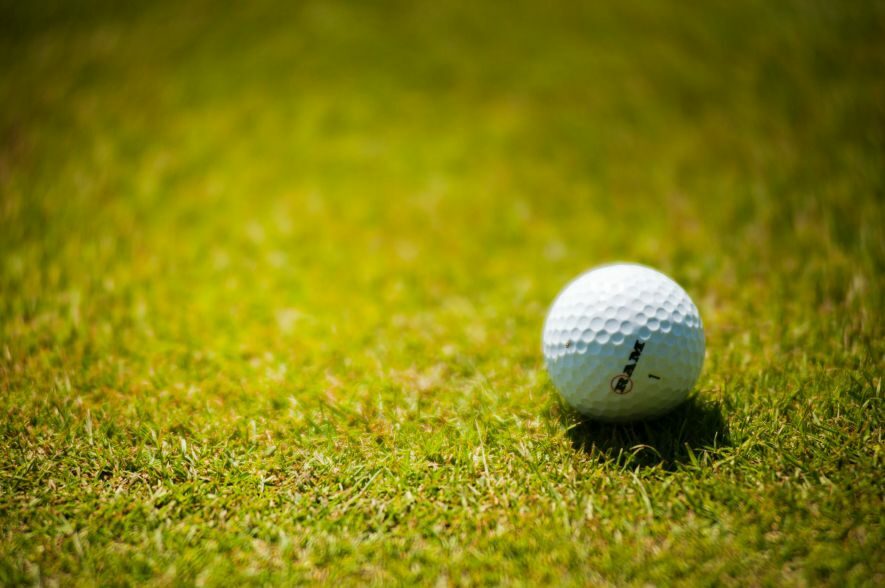 Packing through these steps will get your shipment safely to its destination.
8. Shipping Golf Clubs with Post Pony
Whether you plan to take your golf clubs on vacation or are in the golf industry and often need to ship them, you will find many options. The more common couriers such as USPS, ups, FedEx and other carriers offer special services for shipping golf clubs. As a third party carrier, Post Pony can provide platform order management functions. Sign up for a free Post Pony account today so we can provide you with more convenient services.
Post Pony is a one-stop platform provides discounted shipping and oversea warehousing services in United States. Headquartered in Los Angeles, with warehouses in Los Angeles, New York, New Jersey and Portland, and branches in Beijing and Shenzhen. By integrating multiple channels and developing an order management system, an extensive logistics network has been established. Ensure low operating costs and excellent customer experience.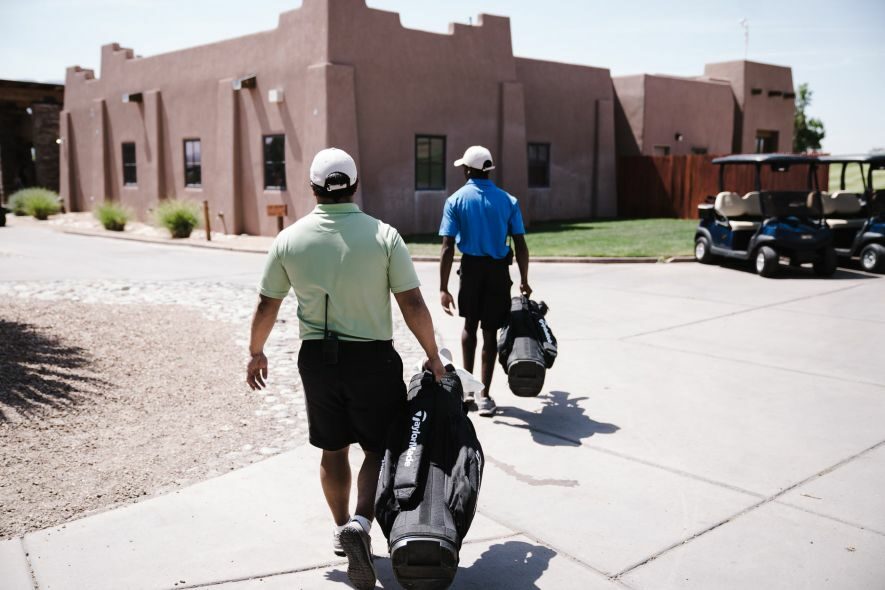 We support freight consolidation and door-to-door pickup services by opening our Los Angeles and New York warehouses. Benefit from our technical team , API docking and logistics functions in the EPP integration.
If you are an online retailer, it is also suitable to use Post Pony to mail your goods, because post pony provide an all-in-one, one-stop solution for e-commerce, including order fulfillment, inventory management through integration with popular platforms and EPR software.
E-commerce Platform
Integrating multiple platforms, with order synchronization, inventory management, online label printing and more, Post Pony enables integrated fulfillment services and efficient, highly discounted, door-to-door local delivery.
Bulk Printing
One click to upload, quote, and manage labels for various logistics channels, more suitable for uniform specifications but with multiple addresses.
API Integration
Helping enterprises connect with all available logistics channels, through API docking and ERP integration, ensures stability, simplicity and efficiency.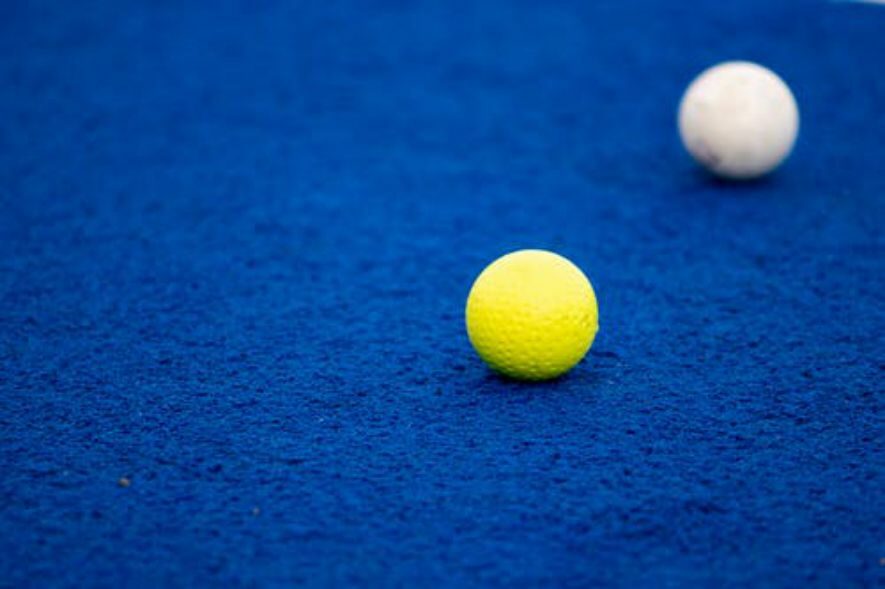 And Post Pony establishes overseas warehouses around the world with the aim of providing cost-effective warehousing and distribution services, integrating multiple channels, establishing strong local logistics and developing an efficient WMS system.
lDrop-shipping Service
Post Pony supports stocking and delivery services based on your target market, enabling real-time monitoring and cost-efficient yet effective operations.
lVirtual Warehousing
Post Pony supports overseas forwarding and label exchange services, and offers three to five days delivery time for customers who do not have stock. The package can be tracked within 24 hours after the label is printed.
lFBA Forwarding
Stock up at Post Pony warehouses and support FBA replenishment, along with trucking services to reduce storage costs and increase flexibility.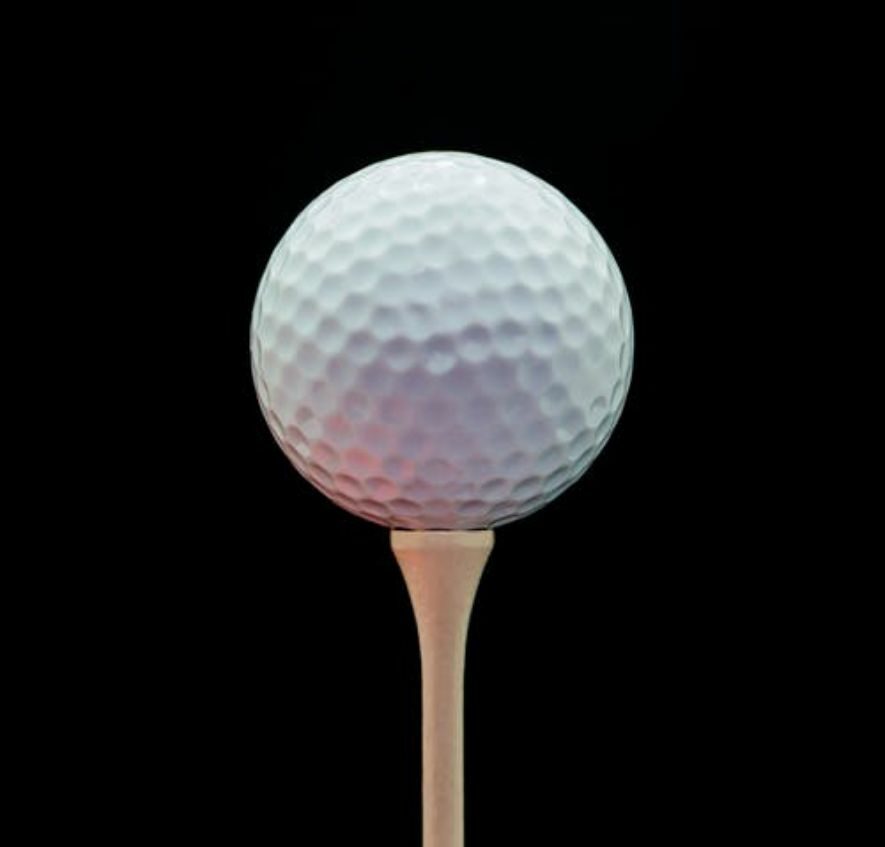 Here is a summary of the advantages of Post Pony
llOne-stop bids platform
llMulti-platform management, efficiency and intelligence
llMulti-scene printing, API, ERP all available
llProfessional warehousing team, broad range served
llBilingual customer service, instantly response
llTop developing team, steady system guaranteed
So, sign up a Post Pony account for free and start your journey to worry-free shipping!