In today's economic environment, shipping services are critical to doing business, especially for e-commerce merchants, where online shopping has become a part of modern consumers' daily lives. Retailers and manufacturers must compete not only locally, but also nationally and globally, and satisfy their residential customers who need to buy from merchants quickly and efficiently.
For most companies, shipping packages of merchandise is an important part of the puzzle. It's not just about shipping as quickly as possible to keep customers happy, it's also about shipping efficiently to increase productivity, and all of this should also keep costs as low as possible without compromising results.
The most expensive part of the shipping process is the final stage, the so-called "last mile". And it is expensive because it is inefficient, obviously, because it is costly and inefficient to deliver a small amount of goods to many different residential addresses instead of concentrating them like a few commercial locations.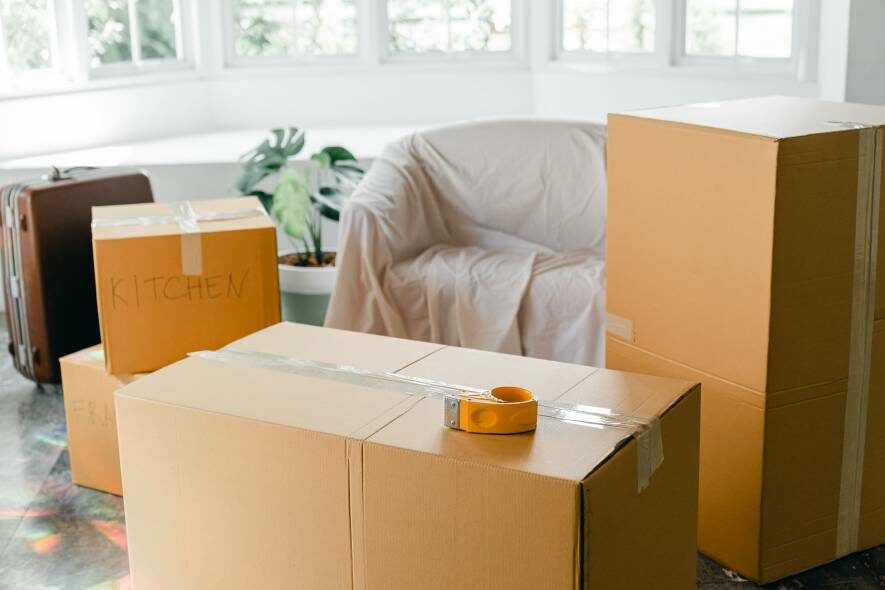 So, to reduce last-mile costs, UPS created SurePost Shipping, an integrated delivery service that uses the USPS to complete the last leg of every delivery to residential customers. So in this article , we will explore the UPS Surepost.
1. What is UPS SurePost?
UPS SurePost is an economical service for non-emergency residential shipments of low order value. UPS will pick up the shipment and deliver it to the nearest USPS service station to the order address, and USPS will make final delivery Monday through Saturday.
In other words, SurePost is a UPS / USPS hybrid option. Also, if you choose SurePost, the total size of the package cannot exceed 130 inches.For retailers who need tracking for shipments less than 10 pounds and require tracking, consider UPS SurePost.
shipping time is typically 2-7 days. This shipping service offers post office pickup and delivery of packages directly to the customer's doorstep. Customers in the U.S. can ship from the 48 contiguous states to all 50 states, Puerto Rico and U.S. territories, including P.O. Boxes and military APO / FPO destinations. Currently, however, UPS SurePost is not available for international packages.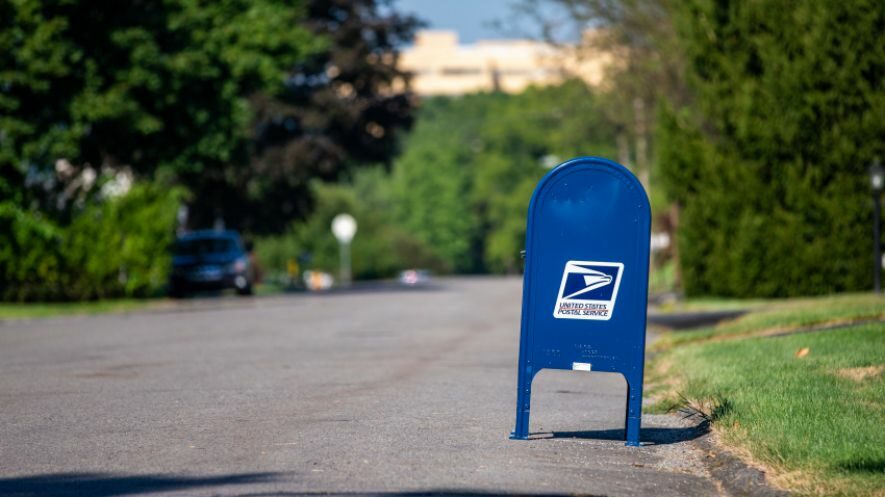 This hybrid shipping method is probably one of the most affordable shipping service options on the market, though there are still some drawbacks. When using this shipping service, UPS cannot guarantee the time and date of delivery, and has very limited liability in the event that a shipment is lost or damaged due to USPS involvement in shipping logistics.
2. How does UPS SurePost work?
Similar to FedEx SmartPost, UPS SurePost is UPS's ground delivery service that delivers packages directly to U.S. residential addresses. The first half of the delivery process remains the same – the only change is that UPS drops off the package at the USPS kiosk closest to the final destination. Finally, the delivery is completed by USPS.
FedEx's SmartPost has a similar process, but instead of dropping the package off at the USPS nearest to the final destination, the package is delivered to the nearest USPS regional center – making UPS SurePost deliveries faster than SmartPost.
Because USPS is the only carrier legally allowed to ship to every residential address in the country, SurePost partners with USPS for last-mile deliveries.
Beside,one feature of UPS SurePost is that shippers and customers can still use USPS to track packages, including the last leg of the journey. Technically, such a package would include two shipping labels, one for each service, but with only one tracking number in sight, customers can seamlessly track their shipments without having to worry about confusing different courier shipping order numbers.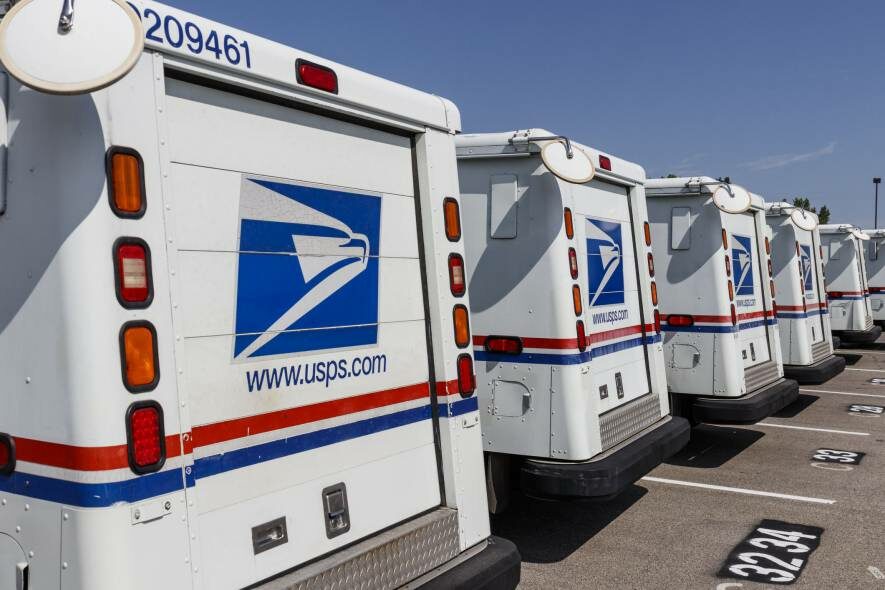 SurePost also provides UPS customers with two additional privileges. First, USPS offers Saturday delivery to all customers (including UPS SurePost shippers). Second, USPS delivers to every address in the U.S. This allows your business to access customers that UPS cannot serve with standard ground shipping, including P.O. Boxes that are not normally served by UPS Ground.
3. How Long Does UPS SurePost Take to Deliver?
Typically, UPS Surepost will take a day or two longer than UPS Ground. On the last day of a typical ground shipment, UPS delivers the package to the customer's home, and then via UPS SurePost, UPS sends it to the nearest USPS branch.
USPS then typically delivers the package the next day, adding an extra day to the package's journey. In addition , UPS claims that SurePost packages take 2 to 7 days to reach USPS for final delivery.
But will customers notice if shipping is a day slower than it used to be? Ground shipping usually takes one to five days. Customers who choose the ground option also know that packages will not arrive overnight.
The extra day may not cause them to wonder either – especially if they can track the package from start to finish and know exactly when it will arrive. So for packages with less stringent time requirements,UPS SurePost is a good choice and cheaper.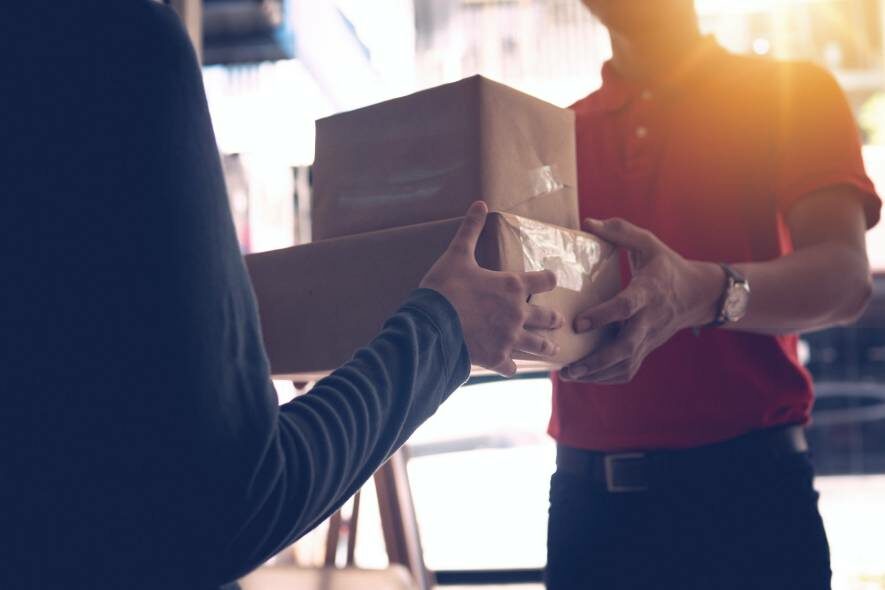 This estimated delivery time depends entirely on how far the shipment must travel at the time and the volume of packages moving through the pipeline at the time. This is a key reason why such a long transit time is such a significant savings in the company's shipping cost budget.
4. How much does SurePost save?
Shipping costs can be a major expense for e-commerce businesses, and SurePost can promise to save you money. It is estimated that you can save up to 20% on shipping costs with UPS SurePost compared to UPS's own residential ground service. That's because UPS SurePost is picked up along with the rest of your ground and express packages. And you don't have to make other arrangements to take advantage of this service. And now we can roughly summarize the shipping prices from UPS:
For a 3-pound package, prices range from $9.54 in Zone 2 to $13.24 in Zone 8.
For a 7-pound package, prices range from $10.90 in Zone 2 to $15.85 in Zone 8.
For a 7-pound package, prices range from $10.90 in Zone 2 to $15.85 in Zone 8.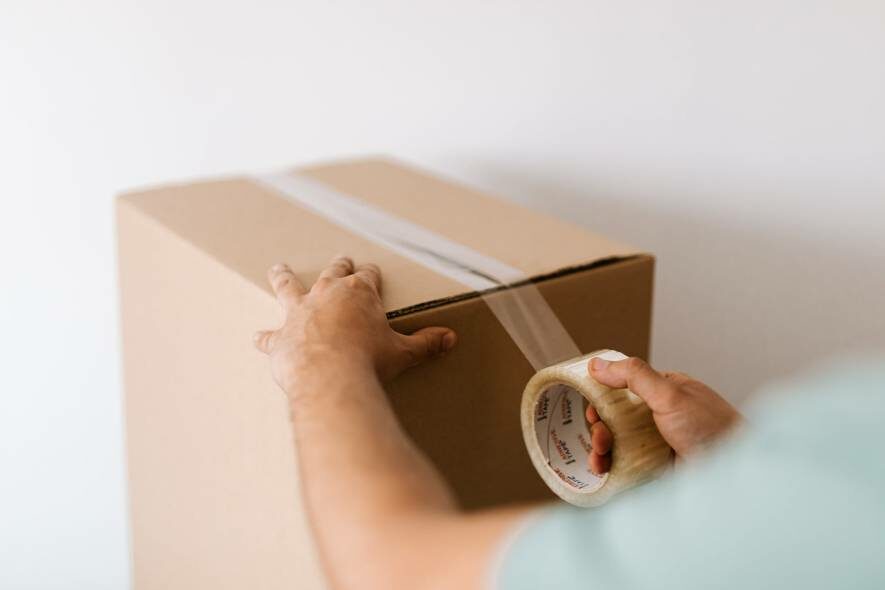 Although SurePost is considered a better price, SurePost will still include some surcharges.For sizes between 34 and 48 inches, a $2.95 non-machinable processing fee will be charged for a package that measures between 17 and 30 inches or weighs more than 35 pounds. Parcels larger than this size will be charged an additional $14.25 handling fee.
An additional charge per package applies to the following:
Non-Machinable Charge: $2.95
Package with one dimension measuring over 34 inches and not exceeding 48 inches
b) Any two containers with dimensions that are both larger than 17 inches but do not exceed 30 inches.
c) Any parcel weighing over 35 lb.
Delivery Area Surcharge: $ 1.95
Delivery Area Surcharge – Extended: $ 2.45
(Some zip codes include a "delivery zone surcharge" which can be $1.85 or $2.35.)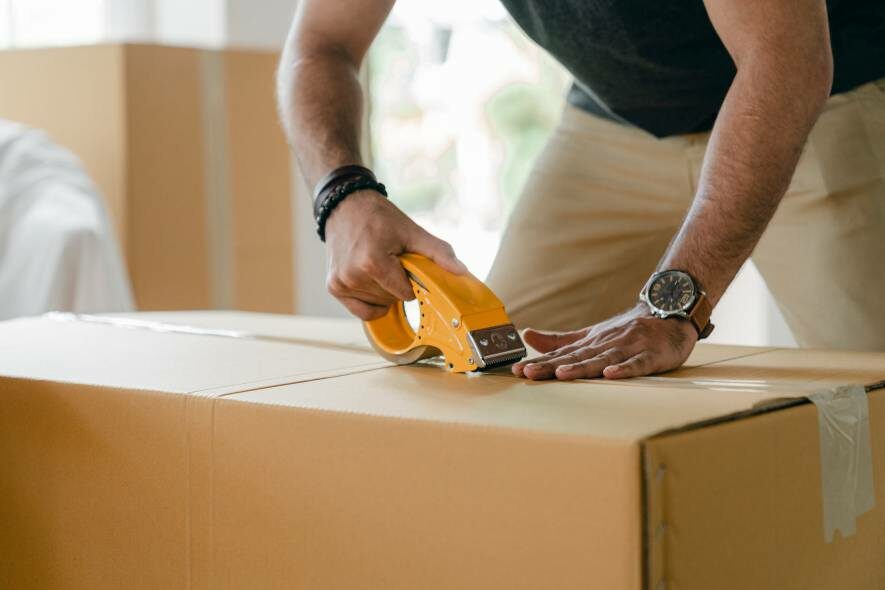 Because it's the same company, SurePost packaging is priced at the same formula as UPS Ground packaging for size and weight. They also charge the same peak season surcharge.
5. How to use UPS SurePost?
You can follow the steps below to use ups. these steps are as follows:
Select shipper and information
Specify the address to ship to
Specify the shipping address
Enter package weight and dimensions
Select the type of service and type of approval (if applicable)
Enter reference number
Select subcategory (if applicable)
Enter package description
Enter any special instructions
Enter the Package ID
Click the Process Shipment button to get a printout of the UPS SurePost label and Customs Declaration Form CN 22
Then, if your package is lost in transit, make sure all of the above information is provided correctly to make it easier to track your lost UPS SurePost package. Before printing the shipping label, don't forget to select whether the shipper or the consignee is responsible for shipping costs; in case your shipment does not arrive, highlight the "Return Service" shipping option to make returning the package easier.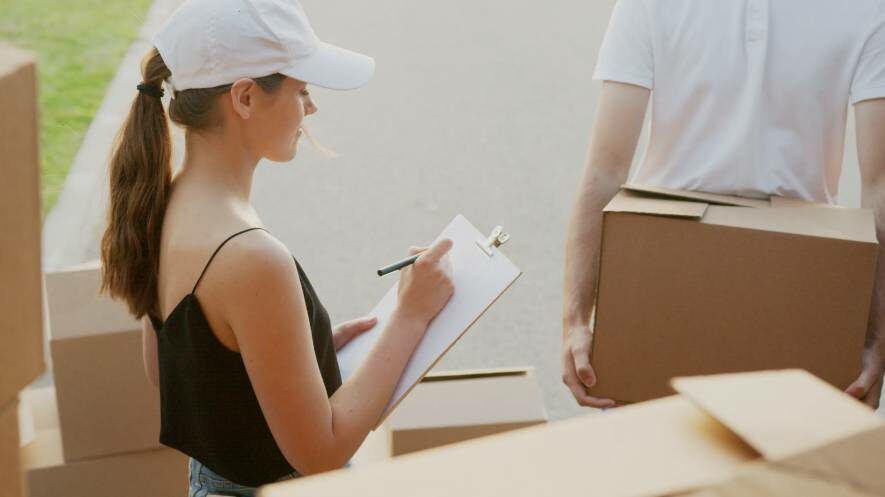 6. Who should use UPS SurePost?
UPS SurePost is a great option for businesses looking to increase profits in the short term. It offers the opportunity for savings without significantly sacrificing the quality of the transportation service. Switching from ground to SurePost service can reduce shipping costs by as much as 20 percent, and customers may not even notice an extra day or two of delivery time.
And the service is ideal for businesses that ship individual packages to residential customers because it allows shippers to ship without paying a residential surcharge.
Obviously, though, SurePost won't be right for all shipping situations, so you should first consider whether your business can benefit from the service. That way you can easily choose whether or not to go with UPS SurePost based on that.
For example, if you want to control rising shipping costs and want to reduce these costs and increase your profits, then this may be a good choice. So let's now outline the situations where UPS SurePost is suitable.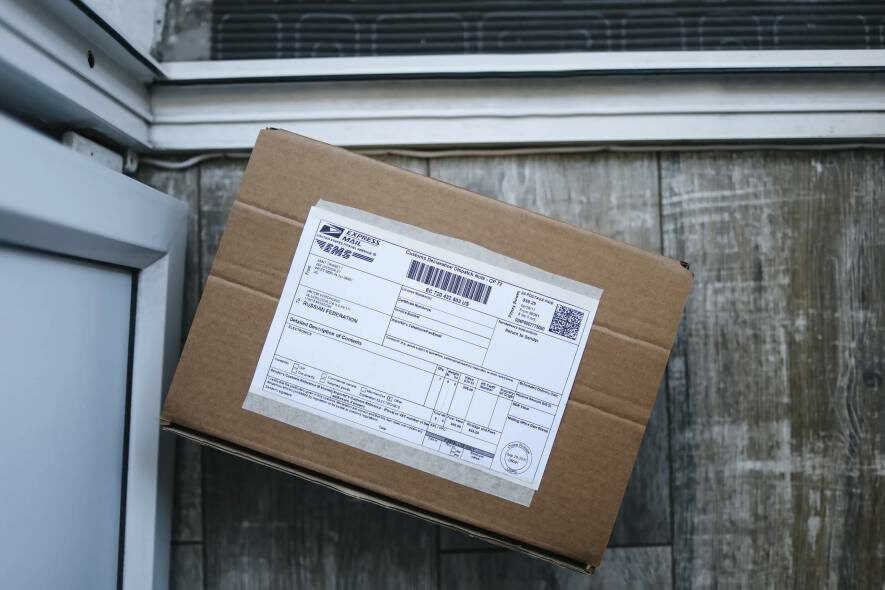 Delivering a lot of packages every week: SurePost may not be a good fit for people who only need to ship packages occasionally, but if you ship a lot of packages frequently, this may be a good option.
Last-mile delivery costs escalate: Since last-mile deliveries account for the majority of shipping costs, SurePost may be a good choice in terms of cost reduction.
Your package doesn't need to be delivered expedited: If what you need is a fast shipping service to your destination, then SurePost is not the right choice. SurePost does have the added benefit of Saturday delivery, though it will still be a little slower than a regular ground shipping service, so if the recipient wants fast delivery, then this is not the right choice.
Need to use UPS weekly spend to reduce costs: UPS sets agreed prices based on average weekly spend. Increasing your spend and consolidating shipments from other carriers to SurePost can increase your weekly spend.
7. UPS and the Military
While UPS does ship to areas where military personnel are stationed for security purposes, only USPS is actually qualified to ship packages to Army, Fleet and Diplomatic Post Offices.So if your business needs to ship packages to APO, FPO or DPO addresses on a regular basis, then the UPS SurePost may be the best choice for you.
8. UPS SurePost Versus UPS Ground
UPS SurePost is dependent on the UPS Ground network, so to speak. They ship both packages in nearly identical fashion – from the shipper's location to the truck to the warehouse, and then repeated as many times as needed – until the final leg of the journey.
At that point, UPS standard ground shipments are still delivered to the end customer by those big brown UPS trucks. For the other service, UPS SurePost, its shipments are dropped off at the local, nearest USPS service office at the shipping address. The USPS truck then takes them to the customer's home or office.
By the way, UPS My Home Home Choice subscribers can upgrade their UPS SurePost service to UPS Ground for a charge of $3.50 per package. However, UPS MyChoice® Home Premium members can upgrade from UPS SurePost to UPS Ground at no additional charge.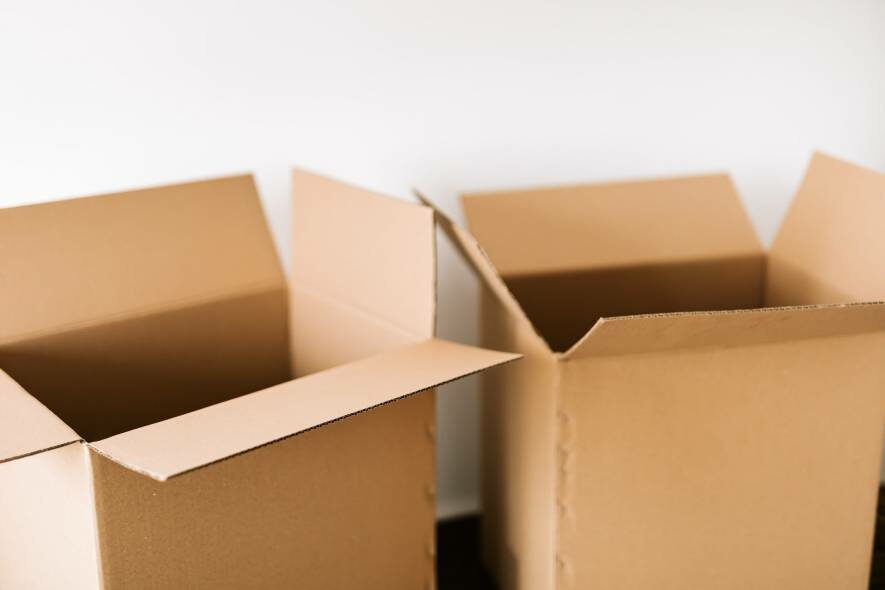 9. Does UPS deliver with USPS?
To be precise, ups surepost means that UPS Ground ships the package to USPS, and then USPS ships the package to the customer.However, despite the agreement, as much as 60 percent of the UPS SurePost shipping process is still shipped by UPS.
UPS officials also say that neither shippers nor end customers will notice any difference between SurePost and standard ground shipments. They can track the package throughout its journey using the same tracking number issued by UPS.
The company also says SurePost delivery is even integrated into most third-party shipping software solutions. Be sure to note, however, that UPS SurePost is not available for international packages.
10. Is UPS SurePost Right for my business?
UPS is not the only carrier with this shipping service. FedEx has a very similar product called SmartPost, which also utilizes USPS's shipping capabilities to deliver packages. One of the more common carriers, DHL, has a similar type of shipping.
DHL Parcel Metro is another service that markets itself as a low-cost option that relies on a network of third-party couriers to provide last-mile service. The shipping service now being developed by Amazon is doing the same thing, with Amazon also utilizing USPS shipping services.
With costs throughout the supply chain from raw materials to fuel to labor, many shippers are looking for ways to reduce costs. In addition, with 35% of the average shipping expense going to surcharges rather than base rates, SurePost offers shippers a lower shipping cost without sacrificing the quality of the package delivered, making it arguably a better shipping option.
Another advantage of SurePost is that if a shipper is currently using USPS or a smaller carrier to ship some packages, the shipper may be able to get similar service from SurePost for a similar price.
Overall, UPS SurePost is arguably the more useful courier service for many online merchants. with UPS SurePost's package tracking service, and affordable fees, along with perks like uniformly easy package tracking and free Saturday delivery, this shipping service is still friendly for merchants with non-urgent deliveries to online stores.