We all know that shipping goods can still be risky, even though most goods arrive at their destination on time and in perfect condition.Imagine that, under normal circumstances, your package would be delivered to your customer in good condition.
After all, you would have to pay the shipping company for shipping. But carriers send millions of parcels every day at home and abroad. This creates a high risk of package damage or even loss.
And not only do you lose shipping costs and the value of the original package, but you also have to pay for replacements and pay shipping costs again.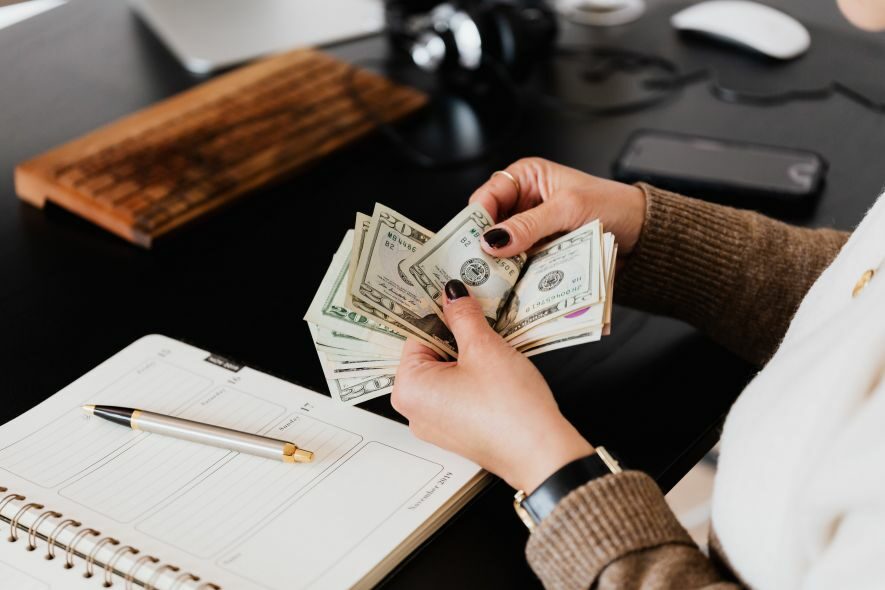 Today, more and more consumers are accustomed to purchasing high-value products through e-commerce, which can not only make potential loss an unpleasant experience, but can also damage your business's reputation.
If the thought of a damaged, lost or stolen order in the hands of a courier makes you nervous, then perhaps you should consider purchasing shipping insurance.
1. What is Shipping Insurance?
Shipping insurance is a policy that shippers can purchase to compensate for goods lost, stolen or damaged in shipping by courier. It can be purchased at the time of shipment through a courier company or third party vendor and the cost varies depending on the stated value of the item.
Most express mail companies around the world carry both domestic and international shipments with a value of up to $100 USD in case of damage or loss by default.
In Canada and the United States, shipping insurance is provided by the postal service, couriers and shipping insurance companies. Not all insurance companies will insure all shipments. For example, the postal service will not insure certain economy parcels, but third-party insurers usually do.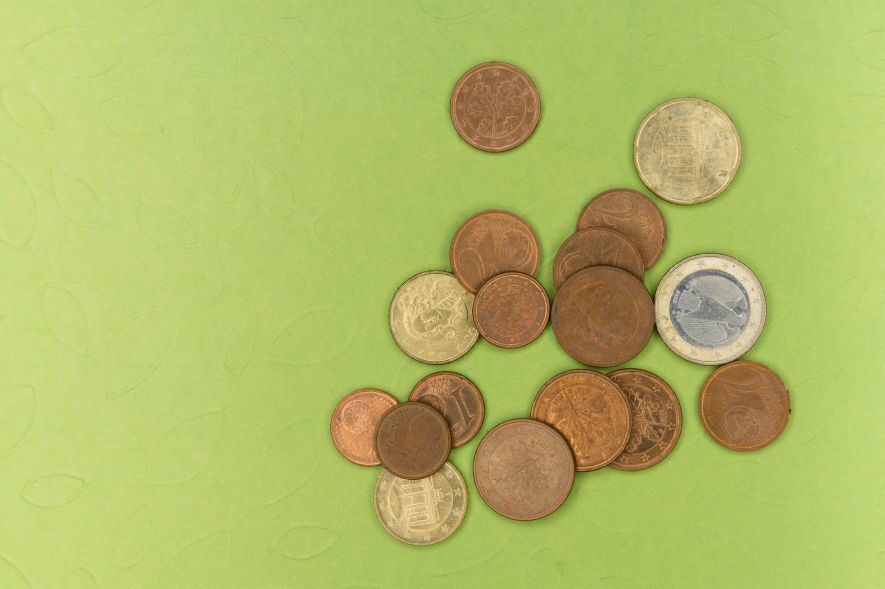 First-party shipping insurance services offered by postal services and couriers may have more restrictions than third-party shipping insurance services. First-party insurance services may not pay out on claims unless the items are very carefully packed. The claimant may also need to provide proof of the value of the item.
2. What You Need To Know About Shipping Insurance
1)What does shipping insurance cover?
Most express mail companies worldwide cover both domestic and international deliveries up to a value of $100 USD, which by default will not cause damage or loss.It's important to note that these are stated value coverage, not insurance. The stated value of the package is the carrier's maximum liability if the package is damaged or lost.
If you want to protect shipments that exceed the stated value through various couriers, you will need to purchase additional shipping insurance. As the seller, you should declare whether the value of the shipment exceeds $100USD.
2)Insured by default?
It is not always necessary to purchase insurance, because some shipping options include insurance by default.So before you decide to purchase insurance, be sure to check the terms and conditions of the carrier you are carrying with you.
First of all, if there is no standard amount of insurance available, you can purchase other insurance on your own.
Secondly, if there is a certain amount of standard insurance, you may also choose to purchase other insurance, but the standard insurance is too low to cover all the items in the package.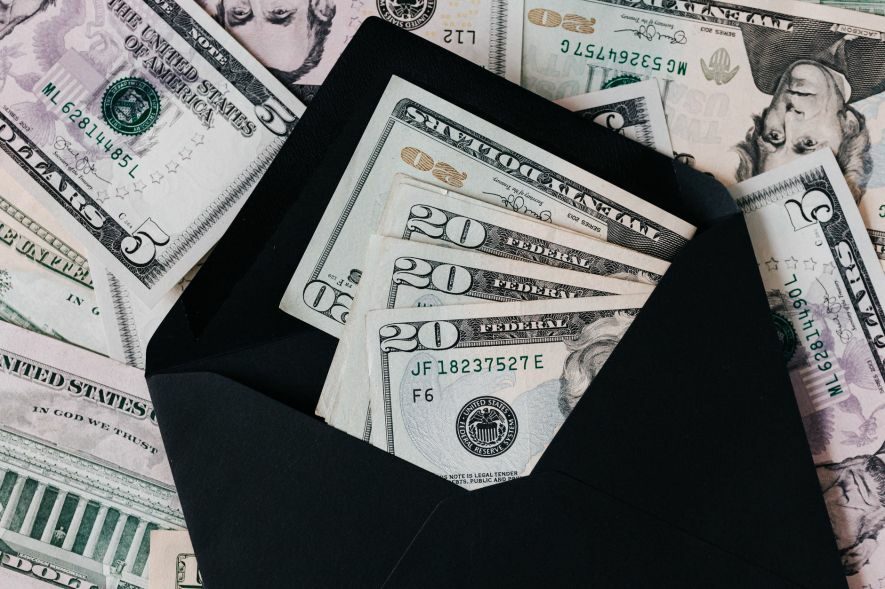 3)The advantages of insuring your packages
Since there is always the risk of the package being damaged or lost, it is wise to insure the package.
If the packaging is correct, you will be compensated for damage or loss of the package.You will receive the purchase value of the order and shipping, so you can send replacements to customers for free.
Not only does it provide you with security, but it also provides fast service when problems arise.So even if you don't need the default extra coverage, remember to be sure to insure your packages during the holidays.
Because during this period, carriers sometimes handle up to 250% more packages than normal, increasing the chance of loss or damage.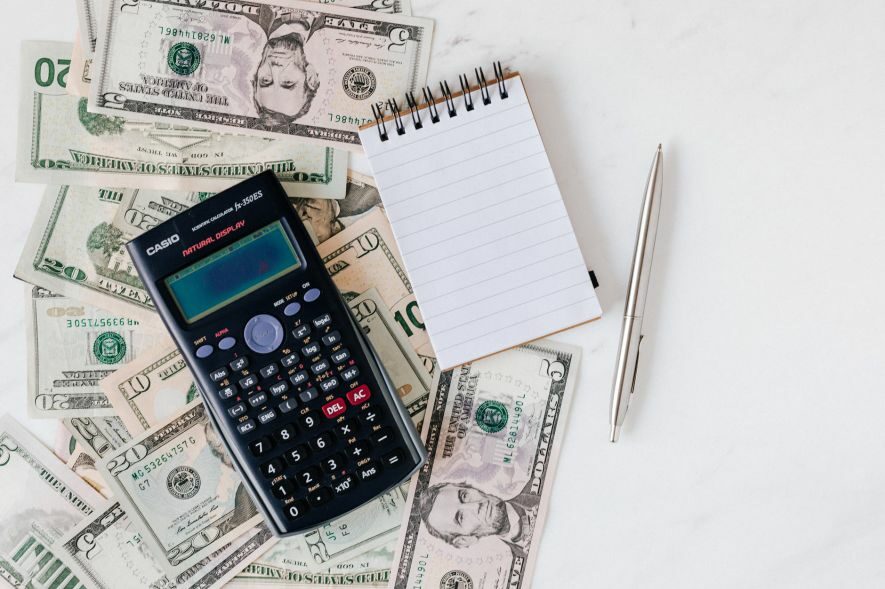 4)Shipping insurance through the carrier
We have noted that, at least in some cases, some carriers will ensure that your shipment is secure. This is generally sufficient for shipments of lower value.
However, if that value is not yet sufficient, or if there is no alternative insurance available, then additional insurance can be obtained for your shipment through the carrier.
Please be aware that the terms of the shipping insurance vary from carrier to carrier.And please read each carrier's terms and conditions carefully to understand what your package must qualify for, what is excluded, and how to file a claim.
5)Pay attention to the packaging of packages
In order to be covered by this transport insurance policy, all shipments must meet these packaging requirements:
Place the items in the center of a firm box surrounded by a cushion of bubble wrap, packing peanuts, corrugated fiberboard or molded plastic material.
Do not exceed the weight specifications of the box.
All sharp or protruding edges should be covered with corrugated board or cushion.
Use appropriate tape to seal the package, such as pressure-sensitive plastic tape,or water-activated reinforced tape. The tape should be at least 2 inches wide. Tape all seams and covers closed.
3. How much does shipping insurance cost?
For all carriers, the cost of shipping insurance depends on the value of the item being shipped. The more valuable the item, the higher the cost of insurance for the package. Let's check the cost of shipping insurance for USPS FedEx, UPS, and DHL here:




4. The Difference Between Buyer and a Seller Purchasing Shipping Insurance
Usually, sellers have to purchase shipping insurance because they are responsible for the product until delivery is complete. In this way, they are definitely exposed to the risk of losing money and goods, so they have more incentive to ask for one or more shipping insurance policies.
However, there are times when buyers will also purchase shipping insurance. For example, if they are located in an area where the delivered package is less secure.
5. Understand Terms & Conditions
So, if you decide to go ahead with shipping insurance, it's a good idea to familiarize yourself with the rules. Since couriers do not cover specific events, claims can be denied.
This policy is provided with several conditions:
1)Jewelry valued at $500 or more (including necklaces, earrings, watches, rings, bracelets, brooches, etc.) must be shipped with a signature confirmation service provided by the shipping company (must be signed at time of shipment). Most shipping companies usually offer this service for an extra fee for their shipping service.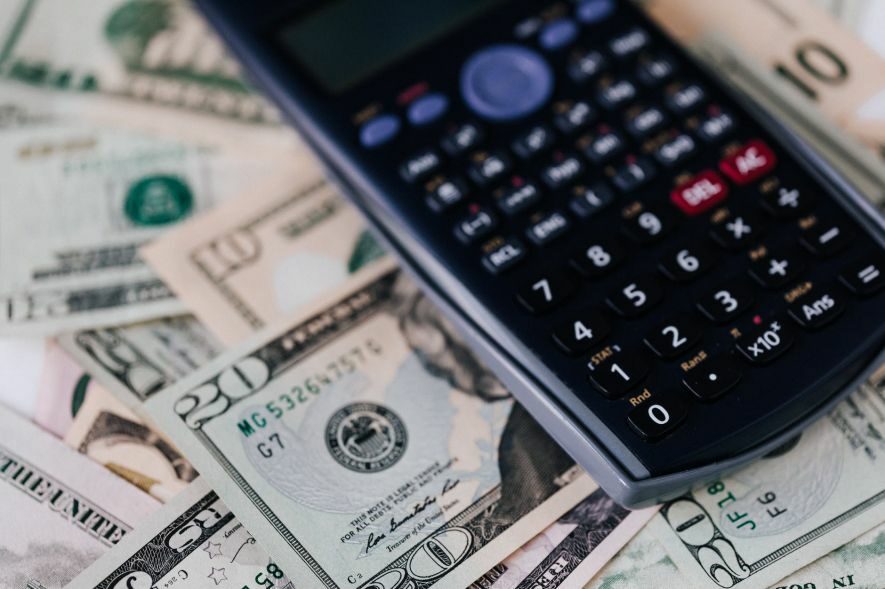 2)Deductible
Deductibles, if any, will be deducted from the total claim amount. Deductibles are based on each parcel.It is the insured's responsibility to charge the shipping carrier for any charges that may be incurred.Compensation will be net of the shipping carrier's limitation on each package.
3)Valuation
The Underwriter shall be responsible for the invoiced value of lost, destroyed or damaged property, however, in the absence of an invoice, the Underwriter shall be responsible for the actual cash value of the property. Claims for repairs shall be paid at the fair market cost of the repairs.
In all cases, claims shall not exceed the value declared prior to shipment and the value declared for premium purposes.
Insurance premiums are not included in the coverage.
4)Other insurance
The insurer shall not be liable for any loss, damage or shortage covered by other insurance, or for the carrier's liability.If other insurance or coverage is available on the goods, the underwriter will provide excess coverage only.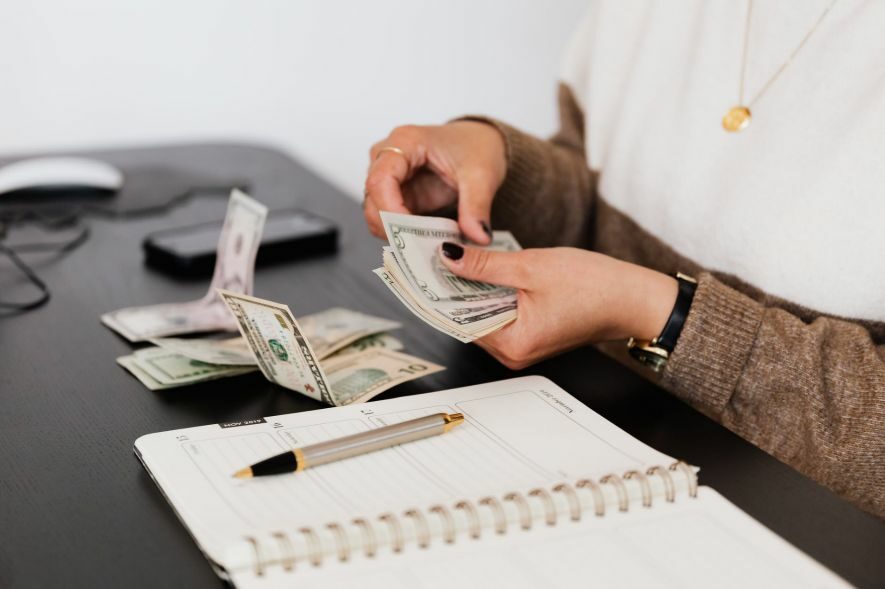 5)Claims
All packaging materials and damaged goods must be kept in their original condition. We should not hand over packaging and disposal of damaged goods to the transport company until the claim has been completed as photographs will be required.Failure to follow this rules may result in the claim being rejected due to insufficient packaging.
Hidden Damage – If loss or damage is discovered within 15 days of final delivery, such loss or damage is considered to have occurred in the course of insured shipment. Circumstances in which no loss or damage is found after final delivery are not considered to have occurred in transit and are therefore not included.
In general,UPS Insurance, FedEx Insurance, and USPS Insurance do not offer coverage for gemstones, cash, or coins. In addition, couriers may not be able to provide insurance in certain destination countries (such as Afghanistan, Angola, Bolivia, Burma (Myanmar), Congo, Cuba,etc.)
Also, insurance coverage may be limited even for high-value items. For example, FedEx limits reimbursement for plasma TVs and artwork to a maximum of $1000USD.
Another rule sellers should be aware of is the quality of their packaged goods. If the freight courier concludes that your shipment was poorly packaged based on the condition of your package, your claim may not be approved.By the way, you can check out the Post Pony blog section for tips on how to properly pack your package.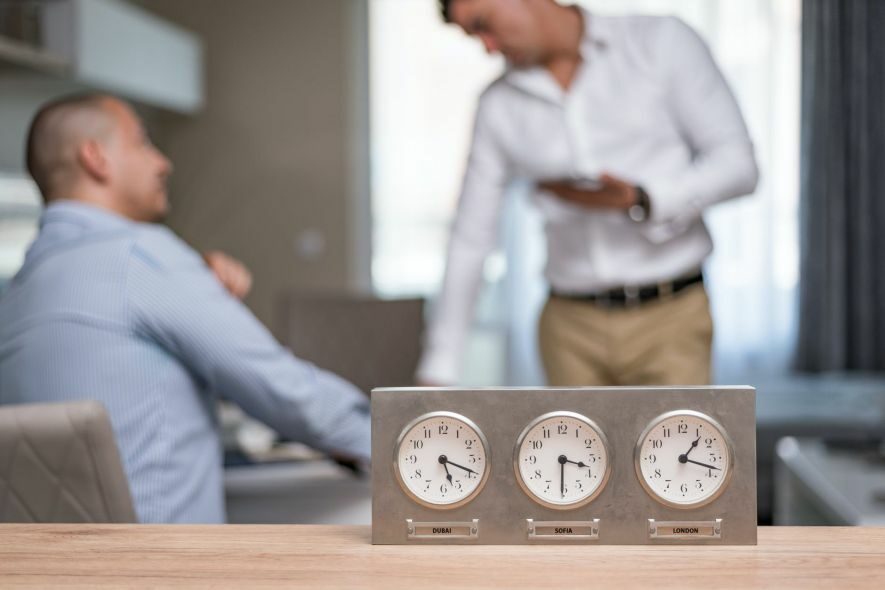 And file your claim early,It is advisable to file a claim as soon as the shipment is found to be damaged, lost or stolen. Make sure you know the deadline for the courier to file a claim.
Several things that also need to be clear here is to double check the claimable value:
saif your goods are underinsured, it will be a waste of your money!
Parcel packaging must meet requirements to be eligible for benefits
Pay attention to products excluded from shipping insurance to avoid getting nothing!
Be aware of excluded destinations to avoid claim denials
Ensure that proof of delivery is retained for presentation in the event of a claim.
6. 3 Key Benefits of a Shipping Insurance
1)Reassurance
Your daily business keeps you busy. By purchasing shipping insurance, you are adding an extra protection for your goods. You won't need the extra effort of securing every shipment you send out, and with shipping insurance or your courier company's insurance, it can help you worry less about your goods.
2)Eliminate the burden of replacement costs
If something happens to your parcel without insurance, whether the goods are lost, damaged or stolen, all costs will be your responsibility.
3)easy to purchase shipping insurance
It's pretty easy to add shipping insurance to your package – you can do so at the time you pay for shipping, and this nominal fee (some 3% of your declared value) is automatically added to your total shipping cost.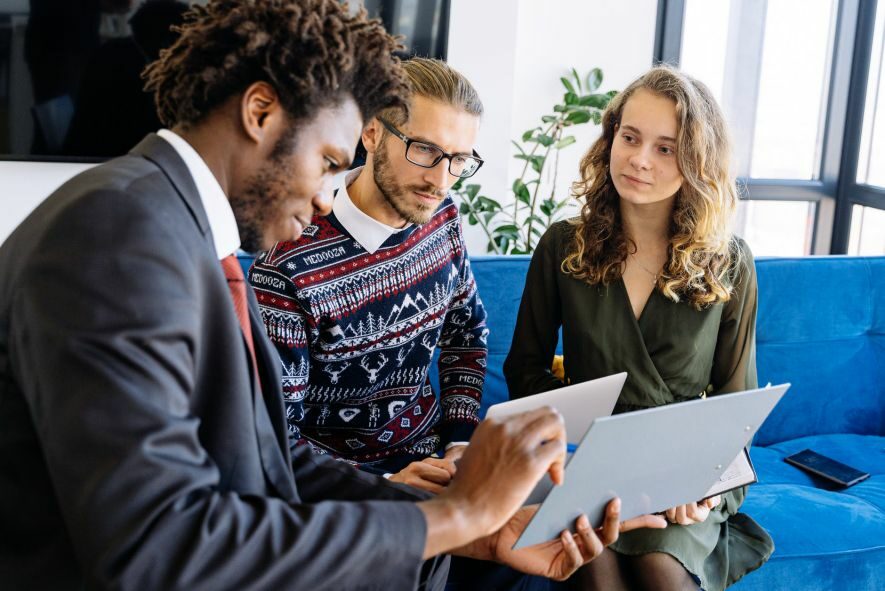 7. What are the risks of shipping without a shipping insurance?
The main risk of not having transportation insurance will be the cost of needing to send replacement products to your customers. While this may not hurt a less valuable shipment, the price cost can add up if you are shipping a high volume or your product has a high value. You must account for shipping errors in your loss prevention strategy.
8. Should I Get Shipping Insurance?
One of the differences between e-commerce and other industry businesses is that e-commerce is completely dependent on a third player: the carrier. Being a carrier also entails dealing with a variety of unavoidable circumstances, such as – weather, road conditions, accidents, etc. However, their deliveries are overwhelmingly satisfactory and on time.
Unfortunately, even though your package may be delivered satisfactorily in most cases, your package may be lost, stolen or damaged in transit. From experience, we know that in such cases, customers expect to be reimbursed quickly or receive a replacement product, and may even receive a discount or compensation.
Therefore, the carrier provides transportation insurance for the "declared transportation value". But should you buy it automatically?
Let's start by considering the risks. We all know that in the event of lost or damaged packaging it can be very costly, especially if it is a high value item to be replaced or re-shipped.So consider the product being shipped before deciding whether you should purchase shipping insurance.
Secondly, we should consider that certain types of packages are more likely to be stolen. The main examples are products that can be re-sold, such as jewelry, smart phones, valuable electronics, branded clothing, etc.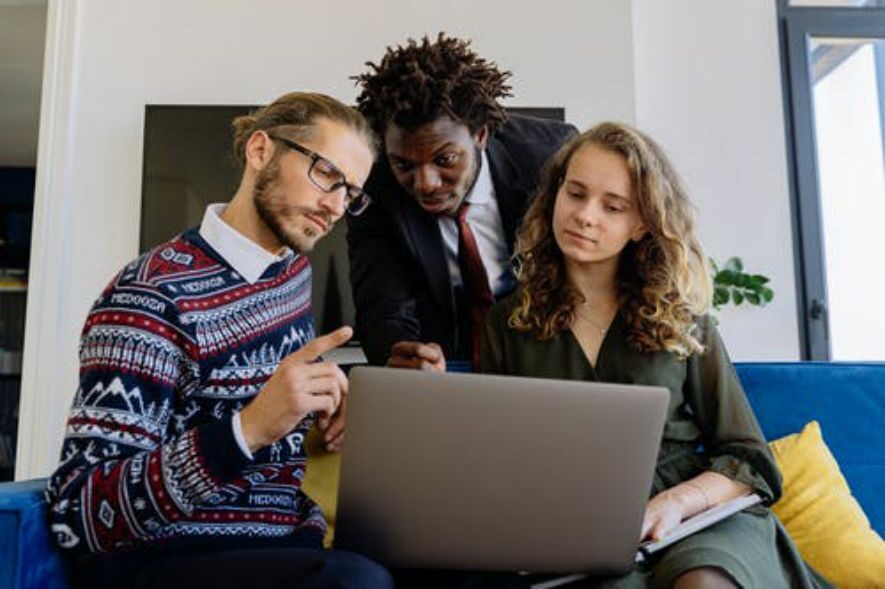 Again, there is an increased likelihood of theft in certain destinations that are relatively less secure. Your carrier can provide you with more information about these areas. If you are shipping out of the United States and the value of the package exceeds $100, you should consider paying for shipping insurance. Be aware that even some insurance companies (except carriers) may refuse to cover packages shipped from high-risk countries (such as Africa).
Since high-end products are more likely to be stolen, you should calculate the cost (including shipping) of replacing them if you don't pay the extra premium.
So let's do some simple math!
To find out if insurance is cost effective and worthwhile, estimate the following points.
The value of your product.
your transportation.
The number of products that may be damaged or lost.
In this way, you can figure out if it makes more sense to pay the premium or if you are able to bear the replacement cost yourself.
9. When is shipping insurance the sensible choice?
To be honest, shipping insurance is not always necessary. However, we recommend that you follow the following rule of thumb: If you can ensure that you can afford the price of losing the item and the price of having to replace it in the event of damage or loss, you may not consider taking out shipping insurance.
This means that it is wise to ensure the value of the package before purchasing shipping insurance. Another point to note is that when shipping internationally, shipping insurance is also a wise choice.After all, during transportation, multiple parties will handle your package, which increases the chance of problems.
When preparing for shipment, declare the value of each package so that the carrier knows the necessary coverage for a claim.Be honest when declaring the value of the package, however, as the carrier will require proof of this if a claim is made.
And when packing your product, make sure you follow the standards set by the carrier to avoid any denied claims.
Then it's a matter of making sure your product is insurable and familiarizing yourself with the details of your policy. Each carrier will determine the list of products that will be covered but will not be covered, whether it is luggage, liquids, hazardous materials or silver.
Please consult the carrier's terms and conditions of carriage for details. If one carrier denies coverage for your package, you can try to get coverage from another company that insures packages.
To sum up, for casual shippers and business shippers, the rule is the same: If you think you might need shipping insurance, buy it. It only costs a few dollars, and if your package is valuable enough that you're considering buying insurance, a small investment has potential upside in the event of a problem.
10. What if your shipment is lost?
If your shipment has been on the road longer than planned, it may have gone missing. However, delays don't always mean trouble.The carrier must be the first person to declare the shipment officially missing. This often involves a 10-day wait.
During that time, the shipment can still be found and delivered. During this time, you can make inquiries about your shipment, but you cannot yet file a claim.
After these waiting days, you can start filing a claim for lost shipment.And here is a notice for file claims,that is File Claims Sooner Rather Than Later.
It is recommended that you make a claim as soon as you notice that your goods have been damaged, lost or stolen. Make sure you know the deadline for your courier to file a claim.
For USPS Insured Mail, the duration is 15-60 days; for UPS, If the goods are in the United States, it is 5 months, if it is outside the United States, the maximum is 60 days.
If your package is not delivered within 60 days after the date of purchase, FedEx requires you to file a claim.After these waiting days, you can start filing a claim for lost shipment.You will need to provide the following information to make a claim:
Shipment tracking code
Collection and delivery address
Dates of pick-up and drop-off at the point of service
Physical characteristics of the goods (colour of the box, colour of the tape, size and weight)
Accurately describe the contents of your goods
Purchase and sales invoices
Evidence that your customer did not receive the package
You can then send this information to your shipper's customer service department.
(If the package is delivered but damaged or lost, it is your responsibility to make a claim against the carrier. You will need proof of the damage caused and the total value of the package.)
11. Insurance to Your Shipment with Post Pony
If you do not have the correct understanding and cooperation of all available shipping insurance, shipping may consume too much of your budget. To ensure you get the best shipping experience, finding the right shipping partner is essential.
Using a third-party transportation platform (such as the Post Pony) can help you by using its transportation volume to obtain cheaper prices and better customer service.
In addition, you will have better features such as automation and checkout functions. All of these can bring a better customer experience for your customers, as well as cost-effective transportation solutions that can protect your bottom line.
Post Pony is a comprehensive and diversified one-stop cross-platform logistics solution platform that integrates global express services, e-commerce solutions, warehousing and logistics services.
One-stop bidding platform, online label printing
Multi-platform management, efficiency and intelligence
Multi-scene printing, API, ERP are all available
Professional warehousing team with a wide range of services
Bilingual customer service, immediate response
Top development team, stable system guarantee
Some of the terms and conditions of the additional insurance are different from the official insurance, so if you want to buy the official insurance of the three major logistics carriers, you can refer to the official insurance terms and conditions of the USPS, FedEx and UPS.
Here, the Post Pony's additional insurance policy descriptions are compiled below for users to understand and know.
Article 1: Scope of application
The additional insurance applies to claims for loss of the whole package, damage and partial loss of the contents are not covered.
loss due to non-human factors, not covered by the claim, such as natural disasters, war, political factors, etc..
Article 2: Fees and charges
Additional insurance amounting to 2 per cent of the declared value of the goods.
Post Pony provides additional insurance services for all logistics lines for which the logistics provider provides insurance services, with the amount of insurance as above.
Article 3: Conditions for settlement of claims
Logistics is not updated within 60 days from the date of shipment.
The parcel has been shipped, but the status remains at the initial stage of logistics.
The logistics party is unable to locate the status of the parcel and confirms that it has been lost.
Article 4: Materials of appeal
logistics tracking screen shots (tracking number, shipping date, parcel weight, size, etc.).
Product detail sheets (e.g., screen shots of purchase tickets, product specifications, declared values, etc.).
Certificate of non-delivery of the parcel issued by the logistic.
Other materials.
Article 5: Compensation mechanisms
Post Pony will process the claim within 3 working days from the date the Customer obtains compensation from the Logistics and submits the complaint.
2) The amount of the settlement is based on the validity of the claim, up to a maximum of $2,500.
Article 6: Disclaimer
Post Pony will not handle false claims, malicious insurance claims, etc.; the consequences are the user's responsibility.
Lost parcels due to contraband, customs inspection, etc. are not covered.
Liquids, glassware, display screens and other fragile and leaky products are not covered.
The user is responsible for failing to file an appeal or appeals due to the inability or provision of false appeal materials.
Parcel damage, part of the authenticity of the missing pieces, etc. is not easy to prove, not in the scope of claims.
To the extent permitted by law, the final interpretation of these Terms shall remain with Post Pony.
This is a description of the official insurance terms and conditions of the three major logistics carriers that have partnerships with post pony, so please read the details and follow the process and steps to file a claim. In addition, please be aware that failure to declare the value of your package accurately will affect the value of your package claim.
Article 1: Scope of application
Official insurance applies to claims for parcel loss, damage, partial loss of internal parts, non-human factors such as after-sales problems are not covered, such as natural disasters, war, political factors.
Other special reasons leading to parcels lost, damaged, part of the internal parts missing, Post Pony will assist the user to file a complaint to the logistics side, the specific operation and claim results to the official shall prevail.
Article 2: Fees and charges
Insurance is based on the declared value, with a minimum charge of $2.10 for USPS, $3.00 for FedEx, and $2.70 for UPS; the amount of compensation does not exceed the declared value of the package.
Most of the domestic and international routes provide insurance purchase service, the specific amount depends on different routes; a few routes do not provide this service, subject to the official standard.
The maximum declared value for USPS is not more than $5,000; the maximum declared value for FedEx and UPS is not more than $50,000, but the maximum declared value for luxury UPS is not more than $100,000.
(Note: The maximum declared value limit varies slightly for different logistics routes, subject to the official standard.)
Article 3: Conditions for settlement of claims
Logistics updates are discontinued and appeals are filed within 60 days from the date of shipment.
Signing for parcels with damaged outer packaging, part of the inner pieces lost or damaged.
signed parcels have been opened, resulting in damaged products that cannot be used normally.
For more information, please refer to the following websites: USPS:USPS official website; FedEx:FedEx official website; UPS:UPS official website.
Article 4: Materials of appeal
1) logistics tracking screen shots (tracking number, shipping date, parcel weight, size, etc.).
Product detail sheets (e.g., screen shots of purchase tickets, product specifications, declared values, etc.).
3)Proof of receipt of the parcel (e.g. proof that the parcel was in a damaged condition when signed for).
4)Complete the claim form.
5)Photos of damaged products, weighing photos, etc..
(Note: The requirements of the complaint file vary according to the logistics, for details please refer to the relevant website for article 3.)
Article5: Disclaimer
Claims settlement time and results shall be subject to the official standard, Post Pony only provides assistance with appeals services, does not intervene in the operation of the user and the logistics side of the claims process.
Neither the government nor Post Pony will deal with misrepresentation, malicious obtaining of insurance claims, etc.; the consequences will be the responsibility of the user.
Lost or damaged parcels due to contraband, customs inspection, etc. are not covered.
Liquid, glassware, display screen and other fragile products are not covered.
The user is responsible for failing to file an appeal, or failing to file an appeal, due to the inability to provide or the provision of false appeal materials.
to the extent permitted by law, the final interpretation of these Terms shall remain with Post Pony.