1. Problems of Shipping Frozen Food
Frozen products, such as beef, poultry, and plasma, are susceptible to ambient temperature changes, so it is difficult to control external temperature fluctuation. The transportation of frozen food usually requires the use of dry ice.
To make things simple, insulation products Inc. (IPC) provides a best practice for transporting frozen products. The best way to transport frozen products is as follows.
First of all, it is essential to understand that dry ice transportation will remain frozen as long as there is solid dry ice in the package. The duration of dry ice will depend on ambient temperature, insulation thickness, and other variables.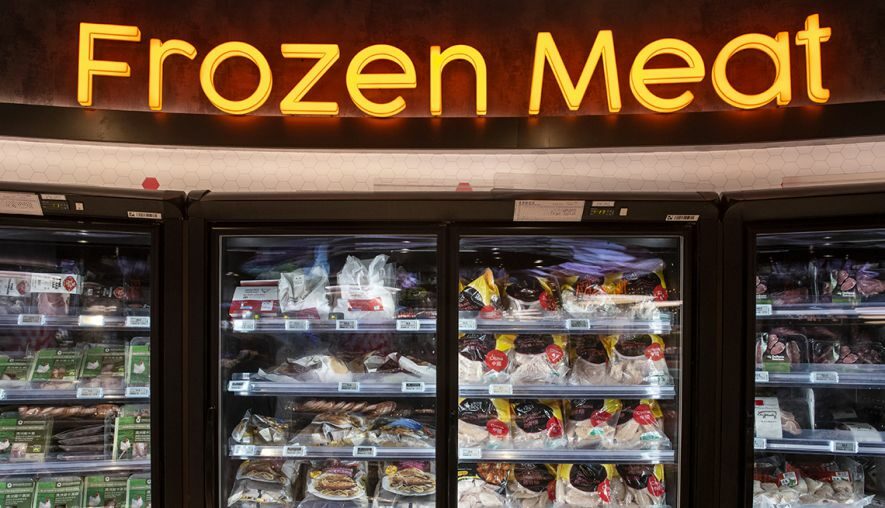 After this period, the packaged products begin to thaw and eventually deteriorate with the increase of temperature, increasing microbial growth rate. The proper amount of dry ice and correct insulation caliber is the key to successful shipment.
A common rule of thumb is to use about 5 pounds every 24 hours, and your frozen product will be in transit. First, your insulated container should be lined with an insulating box liner that serves as the basis for building the package's rest.
(Note: we do not recommend using molded containers for bulk or individual shipping orders. They are not as effective as green line insulated box linings, but they are bulky if not recycled, which can help increase landfill capacity)
Place your frozen product in pre-lined containers and add dry ice as needed. Place the dry ice on top of perishable items. You can even add granular dry ice to fill the air gap.
Ensure enough headspace for the green line cover to close without contact with dry ice. You should avoid overfilling the package with insulators squeezed between the container and the shipment. Pre frozen gel bags can also be used with dry ice.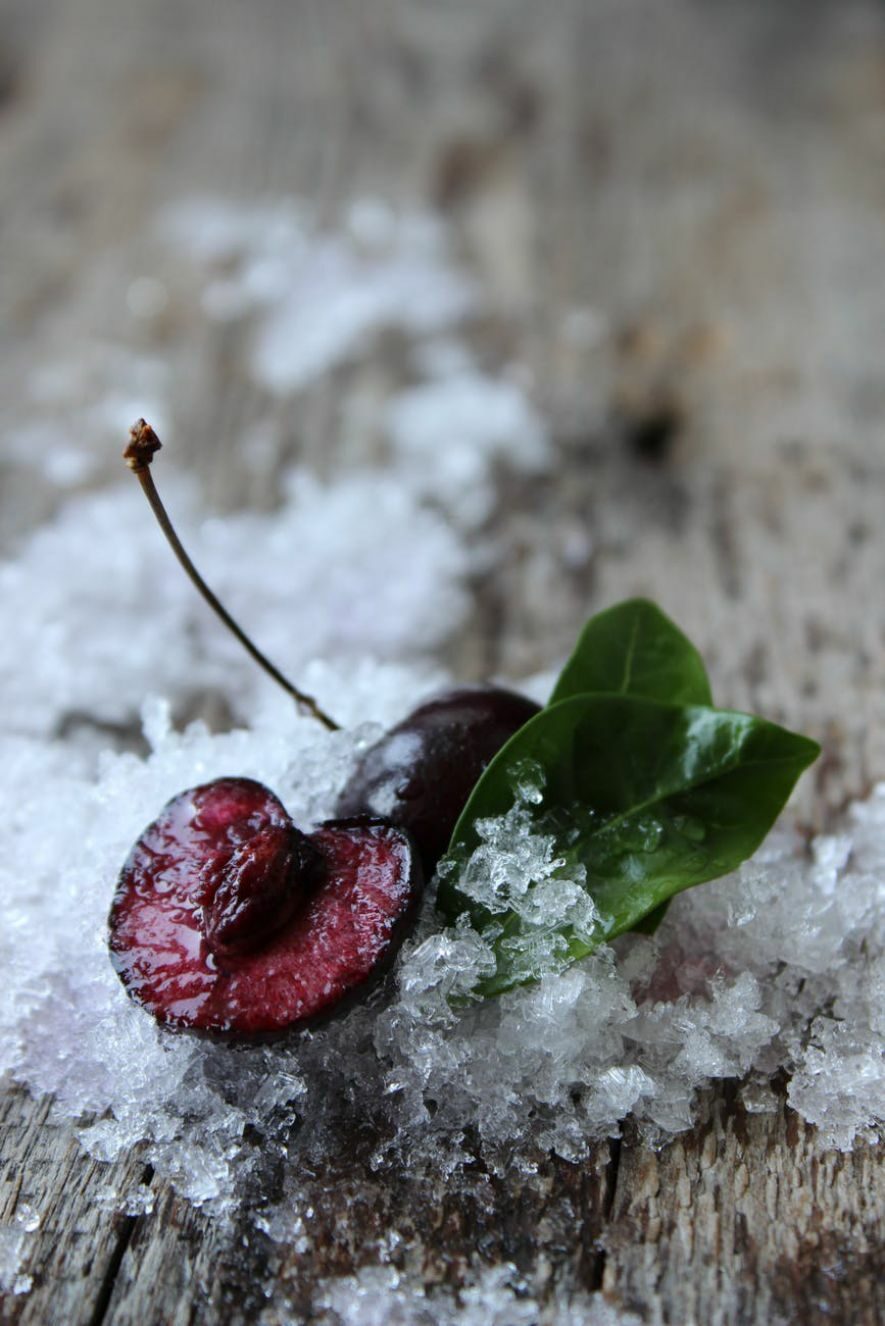 Place your gel bags in any space to limit movement and keep your refrigerated products safe. Consider packing the gel down or at the top to achieve maximum efficiency.
Minimize any open air space and use filling materials such as foil insulated rollers. The extra air in the package allows the circulation of diffusive heat, resulting in suboptimal thermal performance.
Close the insulated box container, but do not entirely close it. It is essential to make sure that a small amount of sublimation gas can be discharged through your insulated container.
Venting is necessary to prevent dangerous pressure build-up. Insulation products company provides the supplies you need to maximize efficiency while keeping the product frozen during transportation.
Since 1999, we have been engaged in the insulated shipping business and are committed to helping enterprises stand out in their daily work.
2. Shipping Frozen Food with USPS
USPS does not provide specific refrigerated service for cargo. The use of dry ice packaging is acceptable. The container must be leak-proof and free from odor.
They can't be airtight to allow carbon dioxide gas to escape from condensate and melted ice. Dry ice packaging is not permitted in international transportation. A thick polystyrene box is recommended as a cheap polystyrene cooler.
Packages with dry ice must have a grade 9 dot other dangerous goods warning labels. They must be clearly marked "solid carbon dioxide or dry ice." the package must contain a shipper of hazardous goods' declaration in triplicate and be attached to the box. The package must indicate the food's name to be cooled and include the dry ice's net weight.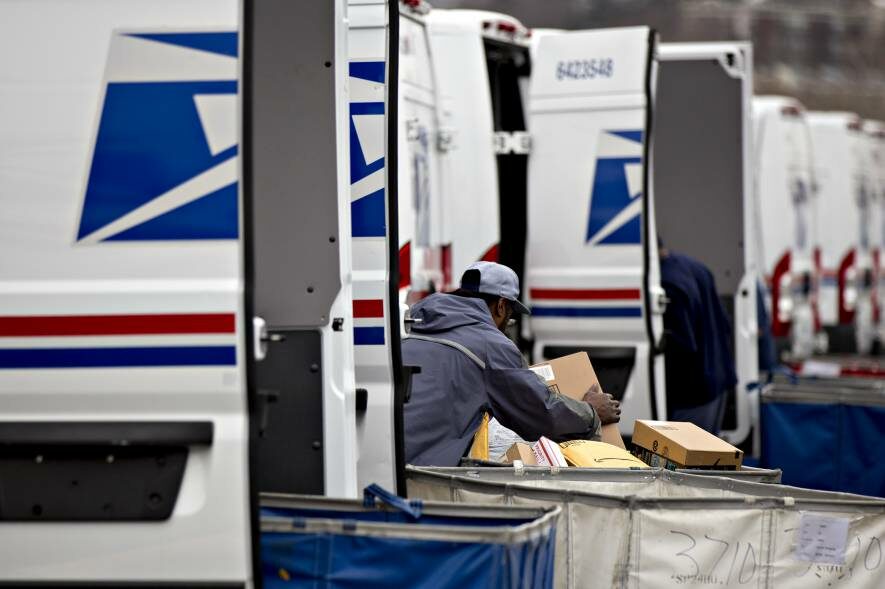 3. Shipping Frozen Food with UPS
With UPS, you can deliver a ground through ups in a large area in one or two days, which is much cheaper than air transportation for one or two days.
Please remember that they will not provide a service guarantee through local mail, but our experience is that the milk fudge plant shows that the ups grounding is very reliable.
The time of shipment should be controlled within 30 hours. The air was ideal the next day. Use a plastic liner inside the package and put the food in a plastic bag. It is recommended to use thick insulation foam containers to keep food as low as possible.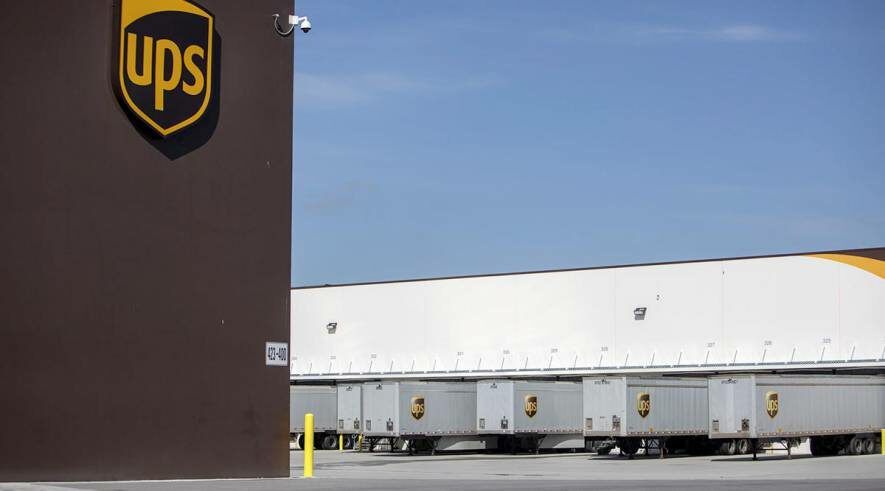 Dry ice packaging can be used. Gel bags are also the right solution, but no frozen water is recommended. During air transportation, there is a limit for dry ice transportation over 5.5 PDs. If you ship dry ice, IATA regulations will apply.
4. Shipping Frozen Food with FedEx
FedEx service recommends that you pack perishable items in a minimum transportation time of 30 hours and ship them by Freight. The maximum acceptable gross weight of most FedEx overnight services is 150 pounds, including packaging and refrigerant.
For overnight packages with a gross weight of 151 to 2200 pounds, a FedEx 1-day shipping charge is used. FedEx does not recommend perishable shipping items via FedEx 2day?, FedEx 2day?, or FedEx Express Saver.
If you choose to use any of these services to ship perishable items, make sure that your packaging is at least 12 hours longer than the delivery commitment.
We do not recommend ground transportation of perishable commodities by FedEx.Avoid transporting perishable items during weekends or holidays—FedEx cold transport packaging solutions.
Use the refrigerated packaging provided by FedEx to keep your temperature-sensitive goods low and avoid the weight, trouble, and gel packaging cost.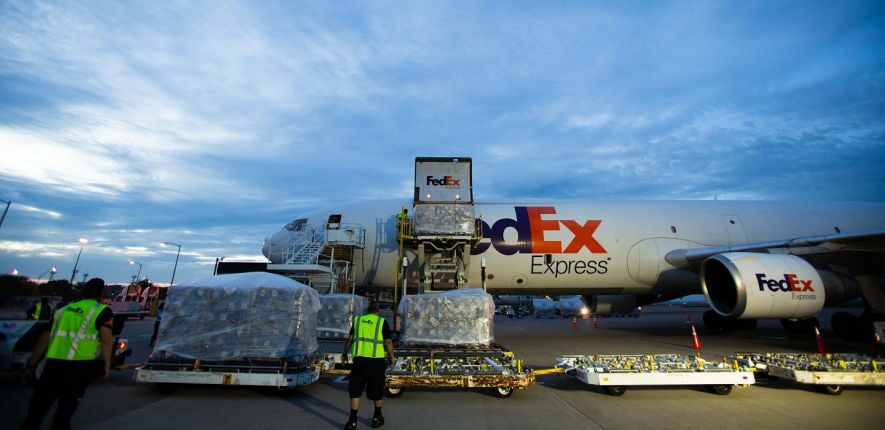 The package includes a freezer activated by the shipper and placed in the box with the goods. The device continuously evaporates a small amount of water at low pressure, keeping the goods at a temperature of 2 ° C to 8 ° C for 48 or 96 hours, depending on the packaging scheme you choose.
FedEx's Refrigerated packaging allows you to maintain continuous low temperatures without special training and provides a high level of shipping integrity, with the actual cooling time varying according to the external temperature.
General rules for perishable packaging articles. Package goods to withstand different handling directions and use a refrigerant to keep the product within the required temperature range.
Frozen goods use dry ice * use insulated foam containers with a thickness of at least 1-1/2 inches: pack perishable products or goods containing liquids in at least two mil waterproof plastic bags.
Place foam containers in a robust external box. Each shipping label includes the address and 24-hour telephone number of the shipper and recipient.
5. How to Choose Frozen Food Shipping Containers?
Heat preservation: select the appropriate heat preservation method.
There are more options than you think to protect your temperature sensitive food from the heat of the environment. Here are some options to consider.
Foam plastic box:
Standard size, usually including an external cardboard box. They have different thicknesses. The thicker the wall, the less dry ice or ice bags you need, but the more expensive the box is. The supplier is required to provide samples to test products of different sizes and thicknesses.
Foam paper cutting:
There are also standard sizes and can be customized to fit any box. These may be cheaper than the whole box, but they may not be as effective in keeping your product cold.
Insulation lining:
These look like emergency blankets, but they use foam to wrap "textures". The best thing about this option is that you can wrap your product tightly and then fill any extra space in your box with bubble wrap or other packaging.
Inflatable insulation lining:
These are equipped with hand pumps (for small volumes) and gas tanks (for larger volumes) and use powerful thermal properties of the air, which are of course free, making this option often more affordable.
Insulation pad:
This combines the insulation effect of foam plastics and the reflection of insulating lining, all of which provide a "green" solution, because these are recycled materials. The solution has a fitted cardboard box, or you can order your own from different online suppliers.
Keep cold: dry ice and ice bags
The general rule of thumb is to use ice bags when transporting refrigerated items and dry ice when you need to keep the product frozen.
Ice bag:
Make sure to test the quantity and size required for your product, regardless of which insulated container you choose. Remember, there are different types available, but to save money, you may only need to use an ice pack once.
Dry ice:
You will be dealing with a dangerous material, which means you will have some additional considerations when labeling your package and selecting your shipping partner. When using UPS, if you can stay under 5.5 pounds. Dry ice, you will avoid additional requirements when air freight. No matter how much you use, you need to put a label on the outside of the box to show that there is dry ice inside. Read UPS for more information on dry ice transportation. For FedEx, check out their service guide
How much dry ice do I need?
It depends on the weight of your product and how long it takes to keep your product frozen. In addition, consider the temperature of your product when shipping, and state the season and geographic destination as well.
6. Types of Freezer Packs for Shipping
We've brought some refrigerators and you'll want to make sure you have enough money to do the job. For best results, surround your food with refrigerant during transportation. Depending on the temperature and climate, you may need additional refrigerant packs. These are the different types we offer, ranging from small 7 ounces. Up to 64 ounces. Size: flexible: flexible even when frozen. Can be easily bent and folded to fit any space
For insulated shippers and flat bottomed vessels. It can be frozen again, so you can use it again and again.
Gel: flexible gel design is very suitable for food containers around or irregular space.
It can be frozen again, so you can use it again and again.
Ideal for transporting food, it can even be used in medicine and medicine.
Foam brick: suitable for any soft edge, foam or plastic insulation cooler.
It can be frozen again, so you can use it again and again.
Shape is maintained by freezing and thawing.
Solid plastic; suitable for any soft edge, foam or plastic insulated cooler.
Refreeze: so you can use it again and again.
Durable, hard plastic construction.
7.How to Shipping with Dry Ice?
Dry ice is frozen carbon dioxide, which is harmful to air travel. Cargo containing dry ice must be labeled and in accordance with the carrier's regulations. Contact your dry ice supplier and shipping carrier to ensure that your product will be able to ship.
8.How much does is cost to ship frozen food?
Prices usually range from $1 to $3 per pound. You can get ice in the form of snow, particles, or lumps. Dry ice is – 109.3 degrees Fahrenheit. Dry ice is much colder than ordinary water and is a good way to extend the cooling time without electric refrigeration.
You can buy dry ice at grocery stores and butchers. The bigger your load, the more dry ice you need. The food you deliver should be wrapped and evenly frozen, but dry ice should not come into direct contact with the food.
9. How to Pack Frozen Food for Shipping?
Refrigerated fresh fruits, cheese and other foods may be delivered if the following conditions are met: ice bags are used.
Perishable food is sealed or sealed in plastic bags.
The package is marked "perishable – keep refrigerated" on the outside and is clearly visible. This informs the recipient that the food needs to be refrigerated or frozen as soon as it is received.
Once the package is shipped out, the recipient's job is to open it immediately and make sure the food arrives cold. Food thermometer. Most foods should not exceed 41 degrees Fahrenheit. If the temperature exceeds 41 degrees, the recipient should not eat or taste the food.
Shipping precautions:
If you put wine or liquid in bottles, or food that is easy to melt or melt, please pack it in double bags. Waterproof plastic bags and aligning the lines in your foam box with a minimum of 2 meters of plastic lining. Provide at least 2 inches of glass, bottle or fragile items filled with liquid.
Frozen food is more difficult to transport than refrigerated food, but it can be done. Before you decide to ship frozen food, here are some things to know:
Frozen food needs to use dry ice, keep cold for a long time, but should be used with caution. Gloves and goggles must be worn during handling so that the skin will not be exposed and burned.
Make sure food does not come into contact with dry ice. Food must be sealed in plastic bags.
Dry ice and frozen food are generally not shipped overseas.
Check with your shipping carrier to find out how much dry ice you can use and comply with the carrier's rules.
If the package contains dry ice, please inform the recipient. Put the label clearly on the outside of the bag.
In winter, when the weather is very cold and you are transporting frozen food, there is a risk that burns to the refrigerator may damage the integrity of the product. To prevent this, you can heat your refrigerant gel pack.
Simply put your food in an insulated container and pack it in refrigerant at room temperature or about 68 degrees Fahrenheit. Fill all gaps with packed peanuts to prevent movement of items and pack insulated containers in corrugated boxes.
Ideally, meat should be transported overnight because it needs to be kept cold. Meat is perishable and should be clearly marked "refrigerated" on the outside of the box. Whether it's bacon, marinated or vacuum packed, it should be below 41 degrees Fahrenheit. Do I use dry ice or cold dishes to transport meat?
It's best to combine the two to make sure meat stays cold, and if meat is frozen, you'll need to use dry ice.
10. Shipping Frozen Food with Post Pony
Perishable food affected by temperature, including frozen food and frozen food, should not be shipped internationally. The food spoils before it reaches its destination.
You also need to check and ensure that your non perishable food meets international shipping restrictions in the country of destination. There are online references to check. Food must be transported in the original manufacturer's packaging, must be sealed, and ingredients must be listed. You need to make sure that the package is accepted as soon as it arrives.
Pony, the right shipping partner. For products that need to be guaranteed delivery within 1-2 days, we recommend contacting ups and FedEx to find out what "incentive pricing" you can get based on current and projected quantities.
With UPS, you should be able to negotiate at least 30% of the retail price without requiring a large quantity. Never build your shipping cost and price model based on a comprehensive retail price.
It's worth taking the time to study which transportation partner provides the best service for your unique business and products. You may think you have to overnight that your product is safe, but remember that 2 days of shipping is significantly cheaper and may be fast enough.
Saving customers' Freight means that they will order more frequently. The speed of transportation required will depend on the shelf life and whether you need to refrigerate or freeze your products.
At least when you build a delivery volume to the state, you can only consider this when you build it. If you do, just make sure your online marketing is focused on your target customers in this area. In addition, please make sure your shipping strategy avoids disappointment in your online food store.