1. What is Media Mail USPS?
USPS created Media Mail in 1938 as a cheaper way to mail books – originally intended to encourage the distribution of educational materials through the mail.
Over the years, as technology has evolved and the way information is distributed has changed, the classification of Media Mail has been modified to include materials such as movies and computer media.
Although Media Mail takes longer to reach its destination than First-Class Mail, it is much less expensive, making it a very attractive option. But, because the price is too low, the USPS has set strict limits on what does and does not qualify as media mail.
Media mail is a cost-effective way to send media materials through the USPS. You can send books, video tapes, DVDs, CDs, printed music and other recordings via Media Mail, as long as they weigh less than 70 pounds. Although the cost of sending these items via media mail is not high, they may take longer to reach their destination.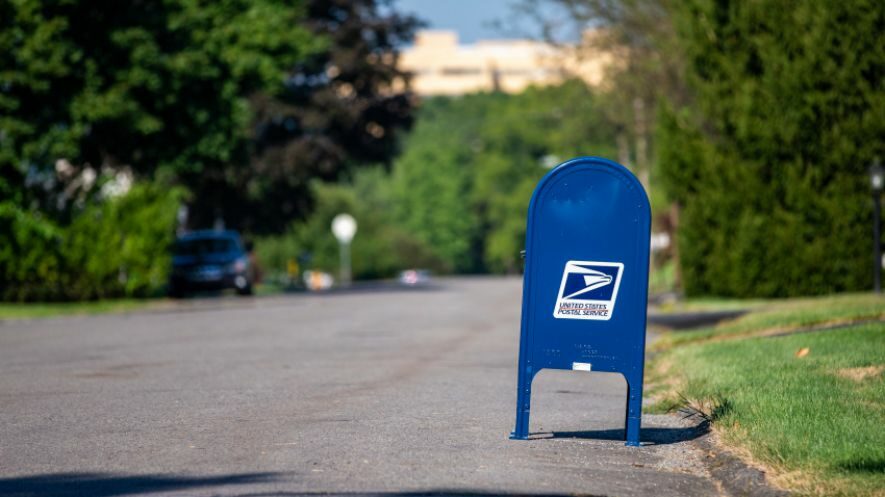 However, one disadvantage of Media Mail that needs to be noted is that USPS has the right to open and inspect your package to check whether the system has been abused.
Therefore, you should not post advertisements (except the statement in the book with the book) or other non-media materials through Media Mail, because you may send the package back to you due to insufficient postage.
Even if a birthday card is included in the package, it will cause the package to be returned because the card is not a media format approved by the USPS.(Remember that anyone sending unauthorized mail via media mail runs the risk of being charged with mail fraud!)
2. How does Media Mail Work
We learned that media mail has strict requirements about the contents of packages, so now let's see what the rules actually are.
By the way,USPS Media Mail is a domestic service that serves
All territories and borders of the United States.
Mail from the United States can be sent to military and diplomatic agencies, the United Nations, New York and the Federated States of Micronesia.
When using USPS Media Mail, packages will not be partitioned and shipping costs will depend on the weight and size of the package. The United States Postal Service allows additional services for this mode of transport, such as tracking, insurance, chemical oxygen demand and signature on delivery.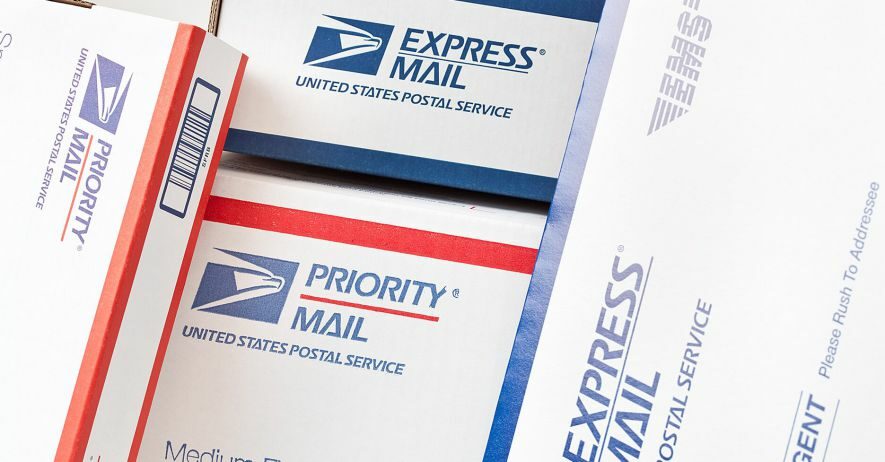 According to USPS, the following media are allowed to be shipped by media mail:
printed books(at least 8 pages,including books issued to supplement other books.)
Printed music, both in bound and loose-leaf form.
Printed objective test materials and their accessories
Recordings, including statements accompanying the recordings and guides or scripts prepared solely for the use of those recordings.
Scripts and manuscripts for books, periodicals, and music.
Printed educational reference charts designed to instruct or train individuals to improve or develop their abilities.
Loose-leaf and its binder.
Computer-readable media containing prerecord information and guides or scripts prepared for use only on these media.
Printed educational reference charts
And now let's take a look at what doesn't count as media mail:
Periodicals such as magazines and newspapers
Photographs, photo albums and pictures
Printed educational reference tables containing mainly text (even if they include graphs, charts or tables)
Computer-readable media, consisting of portable hard drives, thumb drives, flash drives, jump drives, and USB drives.
Movies and movie catalogs sent to or from commercial theaters.
Trading cards of any type
Electronic equipment such as computers, stereos and CD players
Clothing or other merchandise
Video games
Binders
Package Dimensions:
The maximum combined length and circumference is 108″. This means that the combined distance measured around the longest side and thickest part cannot exceed 108″.(Some items may require a surcharge; this includes printing in excess of 25 pounds.)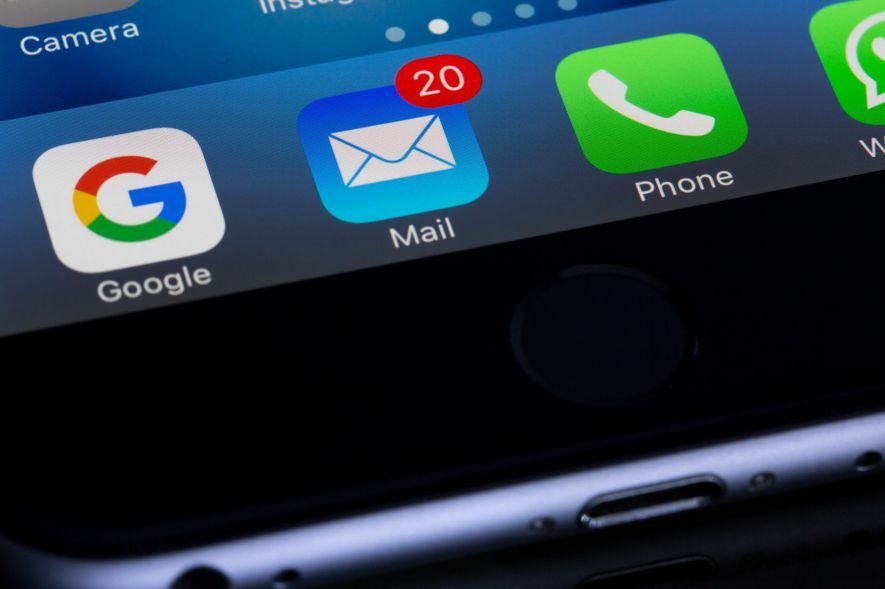 2.1 USPS Media Mail & USPS Library Mail
When media mail is mentioned, library mail are usually mentioned as well, since the two shipping services are somewhat similar.
USPS Library Mail is an economical method of shipping for schools, museums, libraries, and other similar nonprofit organizations. They use this service primarily to ship items borrowed from one another.
The maximum mailing limit for library mail is 70 pounds (which, same as media mail), includes recordings, academic papers, and media related to these at a very low cost.
USPS will provide additional services for library mail, including insurance, USPS tracking, signature confirmation, COD, return receipts, and delivery restrictions. Proof of mailing, providing proof of shipment and special handling of fragile items.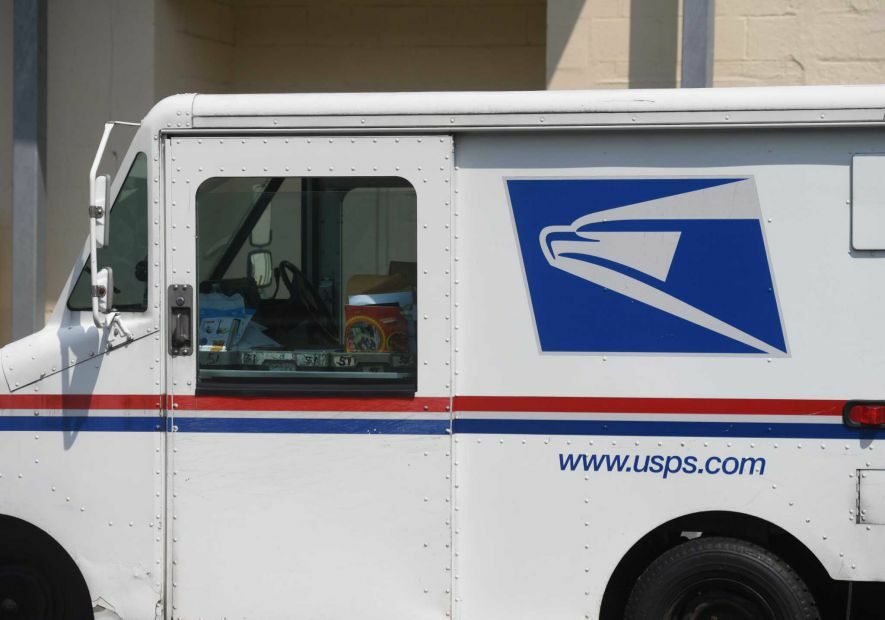 There is no doubt that library mail services are also content-restricted:
1)Eligible Senders and Addressees:
Each item must show the name of the school, college, university, public library, museum, or the name of a nonprofit religious, educational, scientific, charitable (public benefit), agricultural, labor, veteran, or fraternal organization or association in the address or return address.
2)Qualified Mailings of library mail:
Books, consisting entirely of reading material, scholarly bibliographies, or reading material, with margins marked, no advertising, except for accompanying book announcements.
Printed music, whether bound or sheet music.
Bound scholarly papers, whether typewritten or photocopied.
Periodicals, whether bound or unbound.
Sound recordings.
Other library materials in printed, reproduced, photographic, or unpublished manuscript form.
Museum materials, specimens, collections, teaching aids, printed materials, and interpretive materials used to publicize and promote the educational work and interests of museums.
16mm or narrower film, film, transparencies, slides and microfilm. All images must be front facing prints of the final form for viewing.
Recordings.
Museum materials, specimens, collections, teaching aids, prints, and interpretive materials designed to inform and promote the educational efforts and interests of museums and botanical herbaria.
Science or math kits, instruments, or other equipment.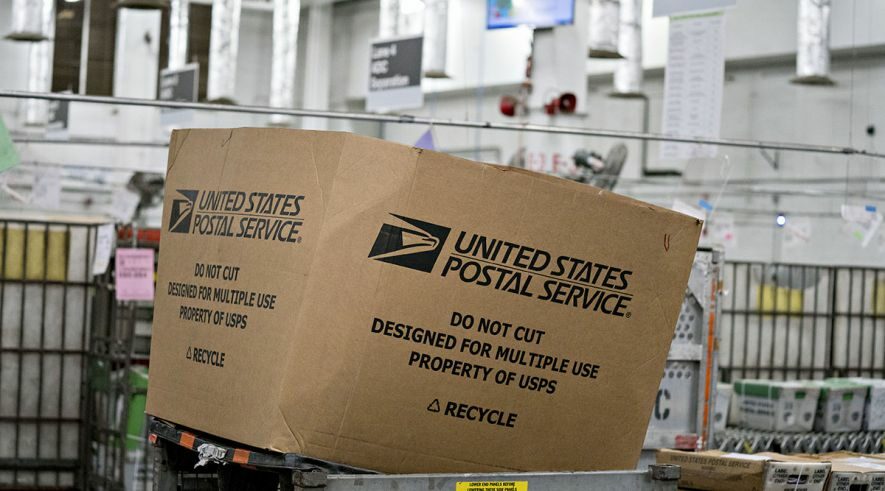 3. What is the delivery time of USPS Media Mail?
Delivery time is an average of 2-8 business days if within the United States.However, this is not a guaranteed service; delivery may be delayed.
4. The Service of Media Mail
Media Mail was created to distribute educational materials in a cost-effective manner. It is offered through the USPS; you can send educational items such as books, videos, CDs, printed music, magazines, and other items that weigh less than 70 pounds.
This service is reasonably priced and can be used as an alternative to regular postage. However, shipping is restricted because only educational materials are allowed. These packages cannot contain any advertising materials or cartoons, as they are not considered educational materials.
Another point to consider is that media mail items are not insured and can be mailed for inspection.The USPS reserves the right to open and inspect your package to check for abuse of the system, including, for example, items that are not on its approved list of items.
Unfortunately, when packages are inspected, they are usually poorly packaged prior to delivery to the customer. Will see in some customer reports that the original shipping package was resealed or tied so poorly that the box or envelope was not delivered to the recipient empty.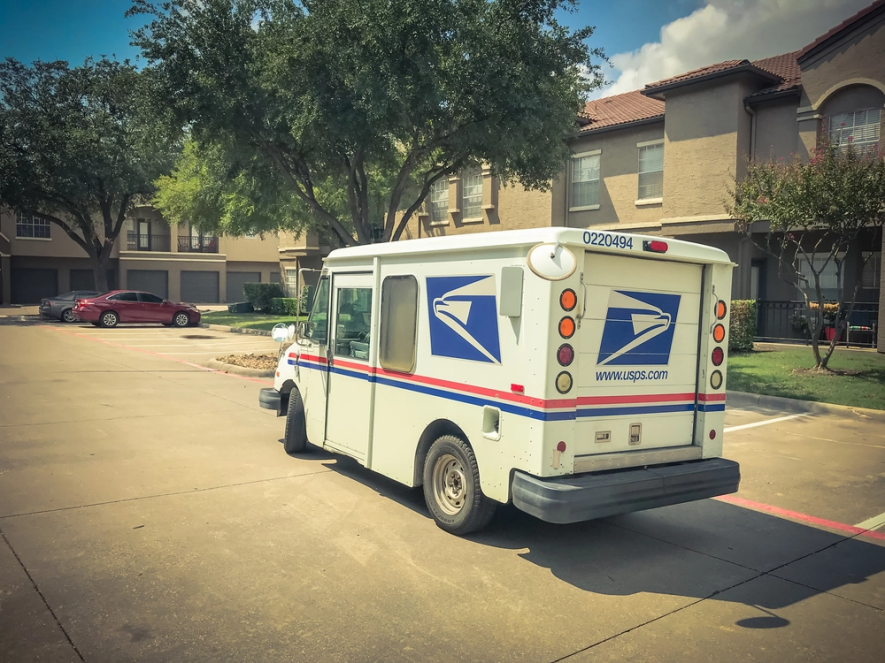 Media Mail is more affordable than first-class service, and this may be the most affordable option. With a shipping weight limit of 70 pounds instead of less than 16 ounces, it's a good option for heavier packages involving large books and multiple products.
First Class is much more expensive, and customers must select Priority Mail to exceed that weight limit, which can be even more expensive.
To sum up,here are the pros and cons of the media mail service:
PROS: Significantly more cost effective than Priority Mail. For example, for media mail, a package that costs $4.59 would cost $11.95 via Priority Mail.
CONS: slow delivery, risk of inspection and material damage, no insurance, no compensation for loss
5. Confirmations Options of Media Mail
What is USPS delivery confirmation? USPS Delivery Confirmation can help you track and confirm your package by telling you the date and time of delivery or that a delivery attempt was made. This is also known as "USPS Tracking".
Delivery Confirmation/ USPS Tracking is useful in many situations, such as when you are shipping high value merchandise and want to know when a package will be delivered or want your customers to know when they should expect it to be shipped.
Delivery confirmation/ USPS tracking is included in many USPS services.
Priority Mail
Priority Mail Express
Parcel selection
Media Mail
First class (excluding large envelopes/tablets)
Most military mail (APO / FPO destinations)
Available in certain international traffic. Further restrictions apply. Details on which countries/territories provide tracking to destination.
Does not apply to first class large envelopes/plate
(Packages must be larger than ¾ inch thick. Thinner contents shall be placed and sent in a sturdy box or container and shall not be deformed or collapse into flat or letter-sized pieces during handling and shipping.)
What is USPS Signature Confirmation?The signature confirmation will help you track and confirm your package by informing you of the date and time of shipment and the recipient. You can use this information for up to one year after delivery.
However, it is important to know that Signature Confirmation does not speed up delivery time or provide any other tracking information.
Signature Confirmation is best suited for shippers who like peace of mind. While this service does not require that the intended recipient be the person signing the package, the service allows the sender to confirm that the recipient actually received it manually and that it was not placed on a door step or in a hallway.
And tracking information for signature confirmation can be accessed online or over the phone.
6. What is the Price of Media Mail
Here are the rules to be aware of when calculating prices:
Prices for media mail and library mail are based on per-piece weight, regardless of region.
Media mail and library mail are charged per pound or less; any fraction of a pound is considered a full pound.
Minimum postage is 1 pound per piece. And attach the correct postage rate to each piece.
To determine the weight of a single piece of mail when mailing items of different weights, please weigh each piece separately.
Express all individual piece weights in decimal pounds, rounded to the nearest four decimal places.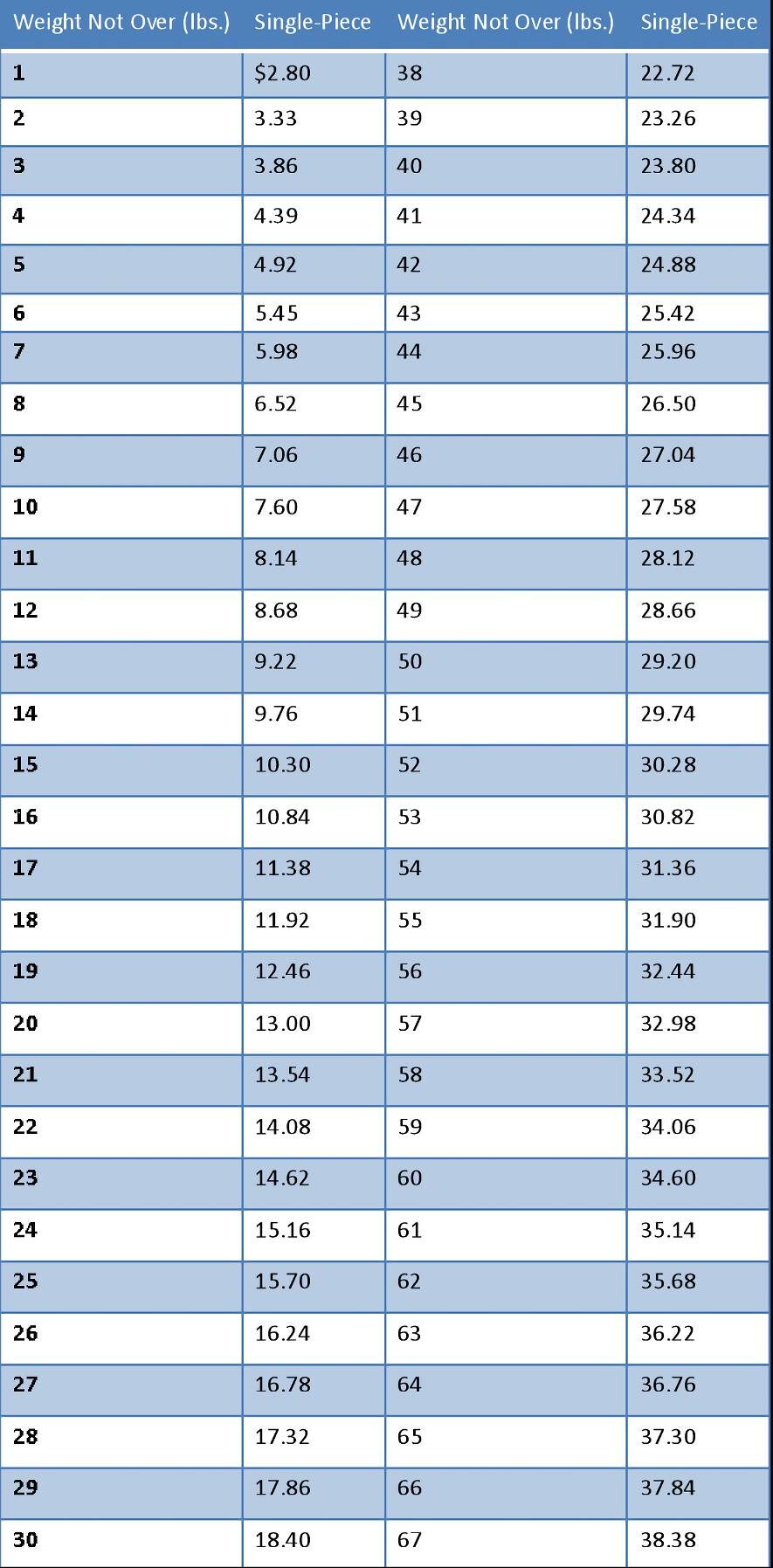 Library Mail—Retail
Large Envelopes & Parcels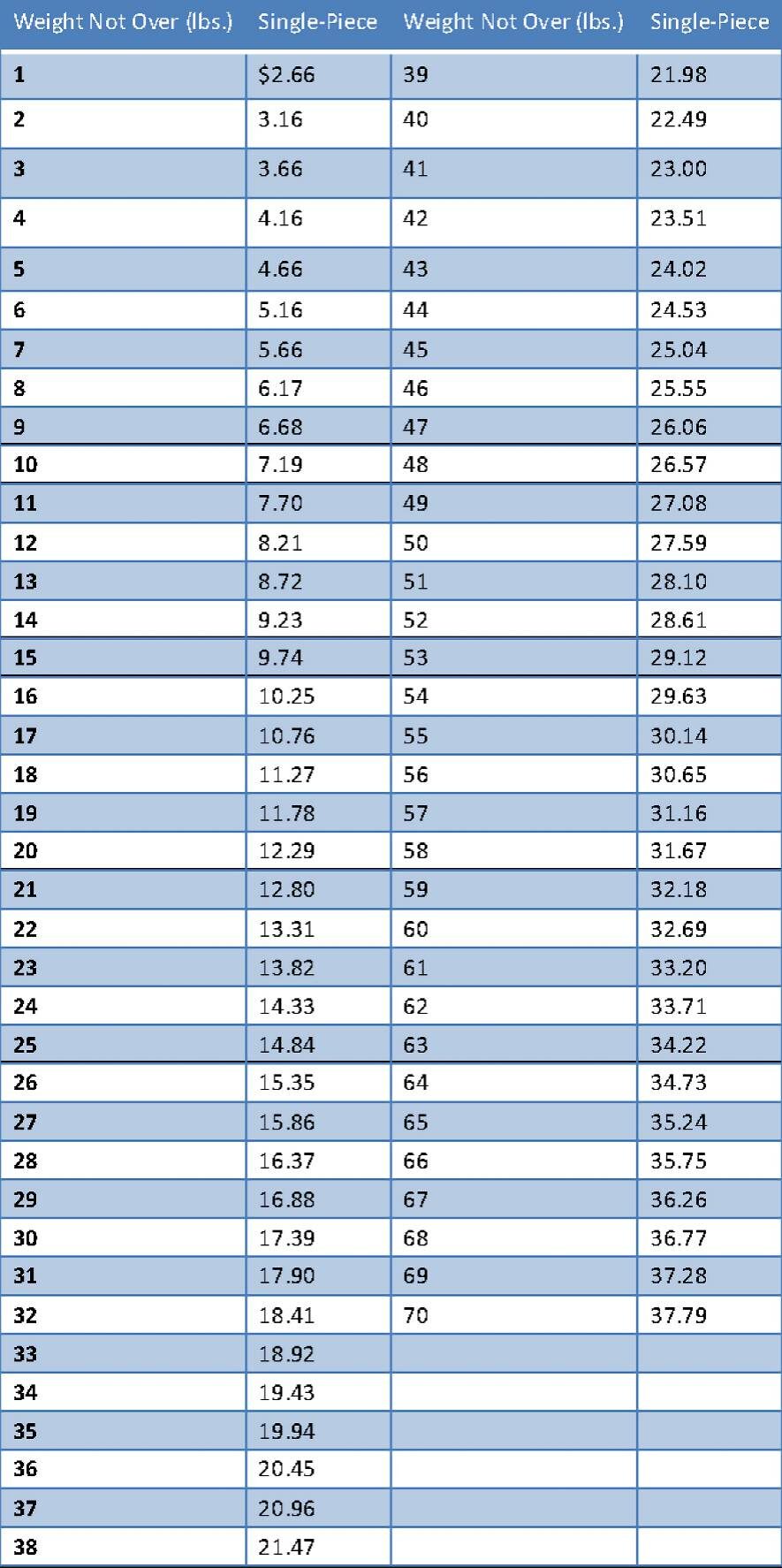 8. Sending Media Mail with Post Pony
If you need to sending media mail , please place order from Post Pony. And now let me introduce you to Post Pony!
Post Pony is the official partner of USPS, providing large express discounts and online printing of express waybill services.
Post Pony prints USPS shipping label discounts with greater commercial rates for business users; And Post Pony features are designed to be more simplified and easier to use;
Use Post Pony to print courier waybills online, no need to queue up at stores to fill out and pay for them.While enjoying the professional express service, you will also enjoy the huge discounts that Post Pony provide.
It is a one-stop platform for US discount shipping and overseas warehousing services. Headquartered in Los Angeles, with warehouses in Los Angeles, New York, New Jersey and Portland, and branches in Beijing and Shenzhen, the company has established an extensive logistics network by integrating multiple channels and developing order management systems.
By integrating multiple channels and developing an order management system, we have established a vast logistics network. Ensuring low operating costs and an excellent customer experience.
In addition, Post Pony is a fully self-service online mail platform. With Post Pony, an online ordering platform, you can print USPS, FedEx, and UPS Express waybills online.
It can be used in the US, US to countries and regions around the world, and US to China. There will be a discount of 40% to 60% compared to the official USPS store.
It is used by shopping agents, international students, e-commerce small business owners and US travelers. For shipping in the US, use Post Pony, it will save you money, time and reliability.
Moreover,we support freight consolidation and door-to-door pickup services by opening Los Angeles and New York warehouses. Benefit from our technical team to realize online printing services, bulk order printing services, API docking and logistics functions in EPP integration.
And this is our signature professional service below:
1)Label Printing Service: Instant Label Printing
Post Pony supports discounted global mail services by completing online printing and offline delivery services, integrating USPS, UPS, FedEx, and DHL into the label printing system and supporting door-to-door pickup services.
2)Luggage Mail: US to CN Luggage Mail
Post Pony provides luggage transportation services from the United States to China for foreign students and returnees. UPS picks up the goods in China, and SF Express ships it to China at a price of $2.95/1 bs.
3)USPS Presort: Economy Package Mail
Can be used to ship from the United States to China, Canada,Australia, Japan and other places, UPS will ship it to the domestic Post Pony warehouse, and then ship the USPS to international destinations. Support multi-address integrated delivery to the warehouse, and separately classified to the final recipient.
4)DHL international Express: Small Package & Document Mail
It is suitable for small packaging and document mail sets of parcels under 2 kg, or documents shipped from the United States to all over the world. The delivery time is about 3-5 days.
5)CC Mail: Economy US to CN Package Mail
With UPS shipping from United States to China, SF express or EMS dispatching to end receivers. Tariff subsidies are available for this mail and shipping fee about $4.5/1 bs.
Overall, Post Pony can provide you with a convenient service for easy shipping delivery,so, go and place your order on the website of Post Pony!