1. USPS
USPS (United States Postal Service), is an independent agency of the United States Federal Government. The United States Postal Service has 596,000 employees and 218,684 cars, making it the world's largest civilian fleet.
It processes 17.7 billion letters each year, accounting for 40% of the global volume. The U.S. Postal Service is one of the few institutions mentioned in the U.S. Constitution.
1.1 USPS Shipping & Services
USPS provides a series of services, including domestic mail, international mail and so on. The following is a brief overview of the services provided by USPS.
Domestic Mail & Shipping Services
If you are shipping packages in the United States, here are the shipping services available to you.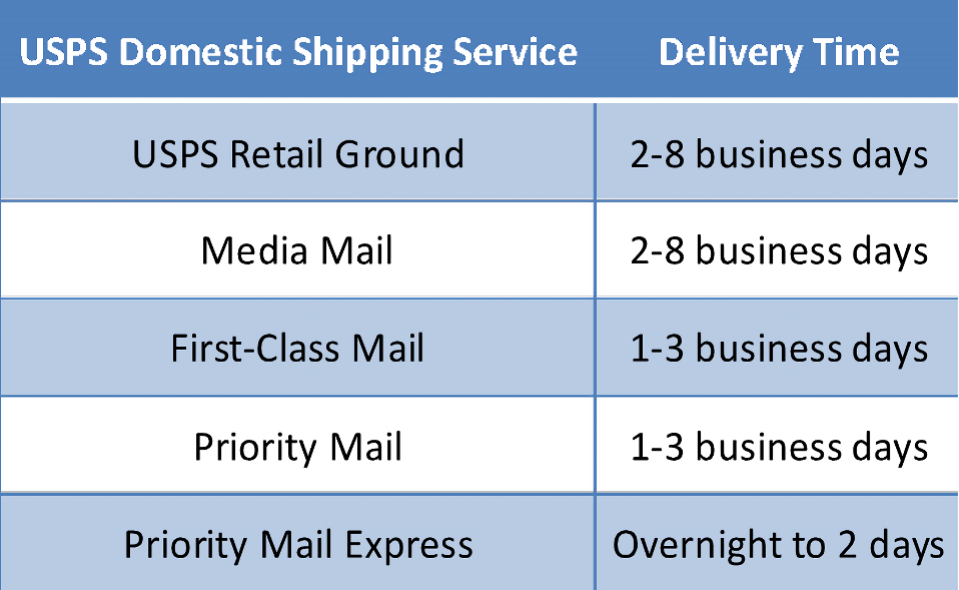 International Mail & Shipping Services
USPS also offers international shipping and multiple delivery times.
other services
In addition ,the USPS provides many other services, which includes the Priority Mail and Priority Mail Express are provided free of charge,free shipment pickups,USPS tracking,certified mail,return receipts and so on.
1.2 USPS Prices
Costs for shipping through the USPS vary greatly, depending on the shipping size and the origin and destination of the package. Fortunately, there is a significant way to get a sufficiently discounted shipping price when using USPS, and that is to place an order online through PostPony. Please contact customer service for details.
Below is a breakdown of the cost of major USPS shipping services in the United States.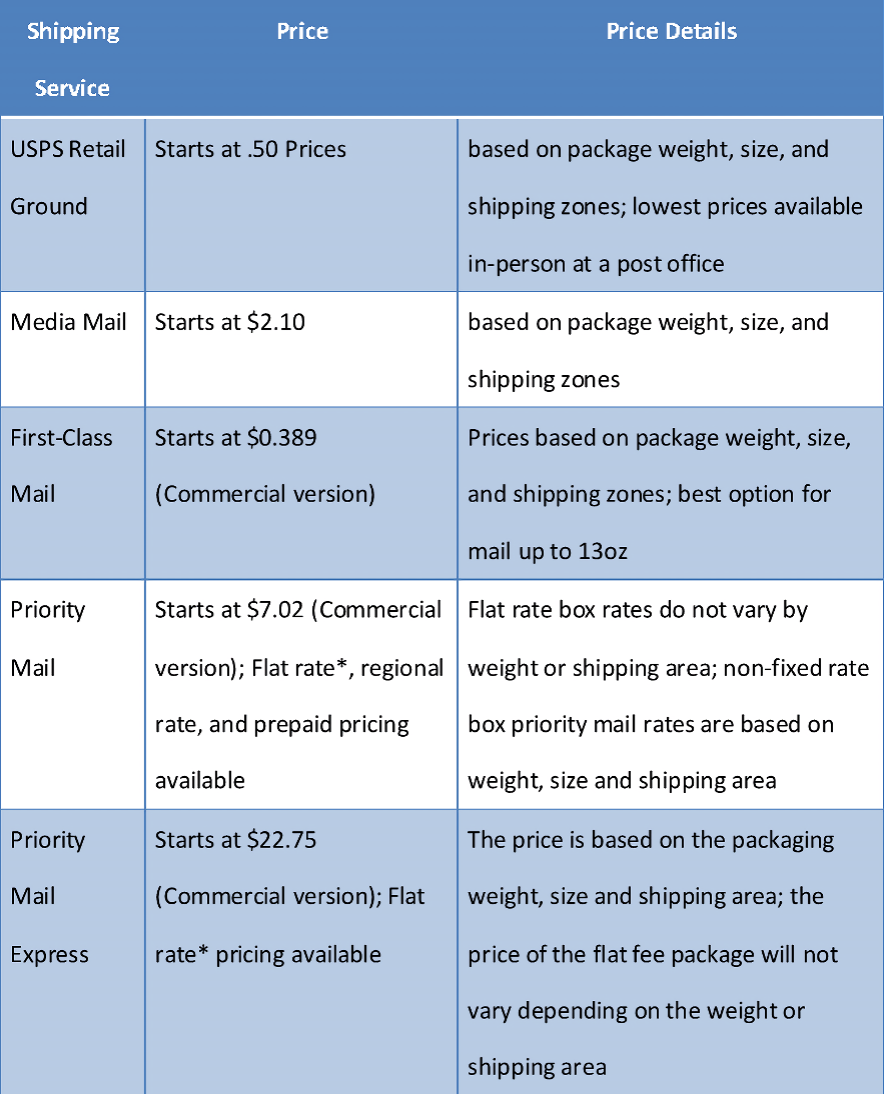 1.3 USPS Strengths & Weaknesses
Strengths
Online merchants and ordinary customers usually want to know which courier company has cheaper shipping: USPS, UPS or FedEx?
Although there is no one transportation solution that is suitable for all customers, we can analyze and compare the shipping rules of various companies, choose the most suitable transportation plan, and than we can minimize the transportation cost.
And here are the strengths of USPS:
The most economical choice for small packages, especially for packages under 13 ounces.(that is to say if you're shipping products under 13 ounces, you better use USPS.)
Despite bad weather conditions, it can still deliver on time
Provides free packaging materials or can be sent directly to you.
It delivers to mailboxes & PO boxes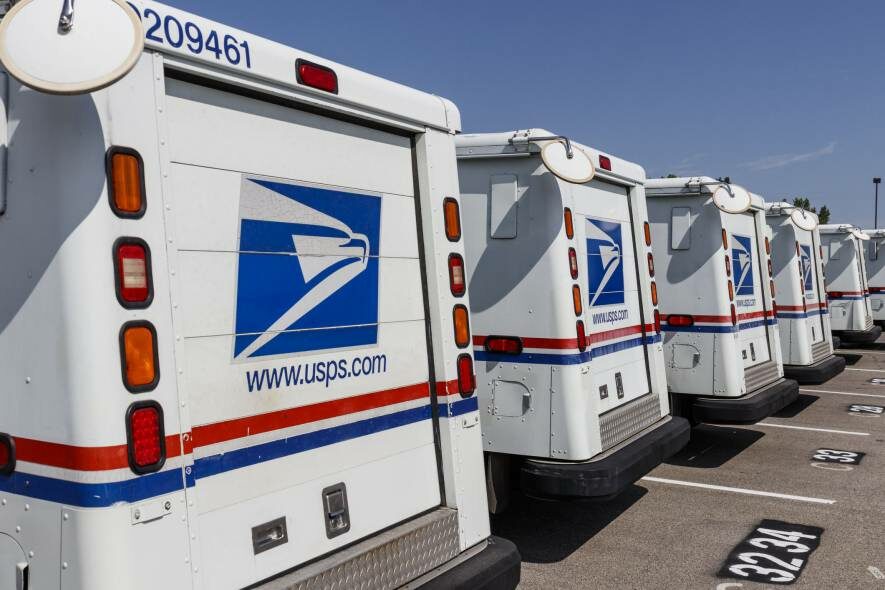 Weaknesses
Although USPS has many advantages, it is certainly not a perfect solution. Here are some disadvantages you need to be aware of:
Compared with other couriers, the reliability is poor, especially when it comes to tracking packages.
Poor customer service, if a package does get lost, it may be difficult to locate the package and get the refund.
1.4 When Should I Use USPS?
USPS is the most suitable for small and light shipments, and a good choice for those who need affordable shipping.I would especially recommend USPS to sellers who ship many small packages under 13 ounces. Those ultra-low-cost light freight is more cost-effective compared to other courier companies.
And it provides free pickup, free Priority and Express Mail packaging, and multiple delivery methods, which make USPS one of the best delivery methods for most small businesses. Please note that you cannot use USPS to ship alcohol domestically or internationally.
In addition,if you are shipping to residents' mailboxes and post office boxes, USPS is also a good choice.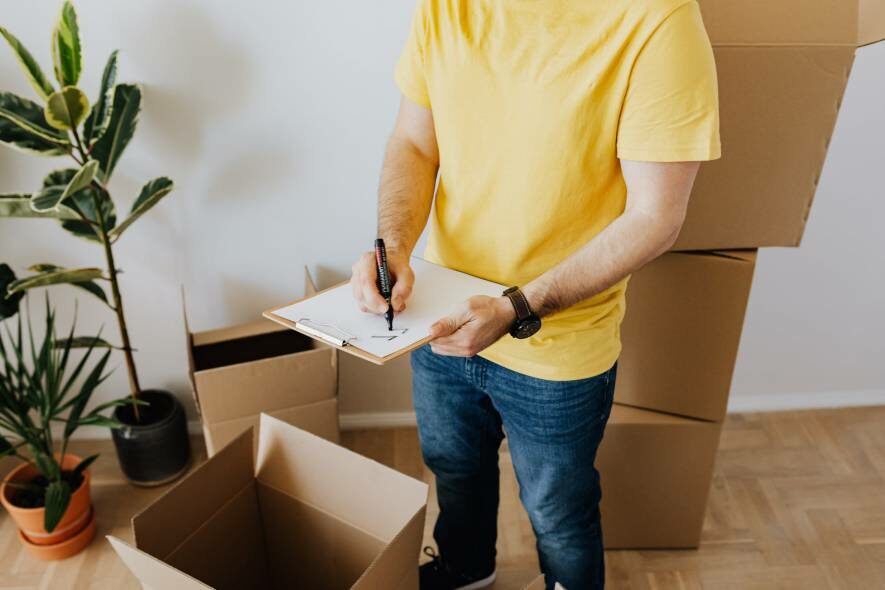 2. UPS
UPS (United Parcel Service)was founded in 1907 and is headquartered in Atlanta, Georgia. It is a world-leading logistics company that provides package and cargo transportation, international trade facilitation, advanced technology deployment and other solutions aimed at improving the efficiency of global business management. UPS has business outlets in more than 220 countries and regions around the world, with 495,000 employees.
2.1 UPS Shipping & Services
UPS offers dozens of shipping services for international and domestic transportation, including express, air, land and freight.
For the sake of simplicity and understanding, we only list the main categories of UPS shipping services below. If you want to see a complete list of UPS's transportation services, please visit the UPS website. Or you can check our simplified list below.
Domestic Mail & Shipping Services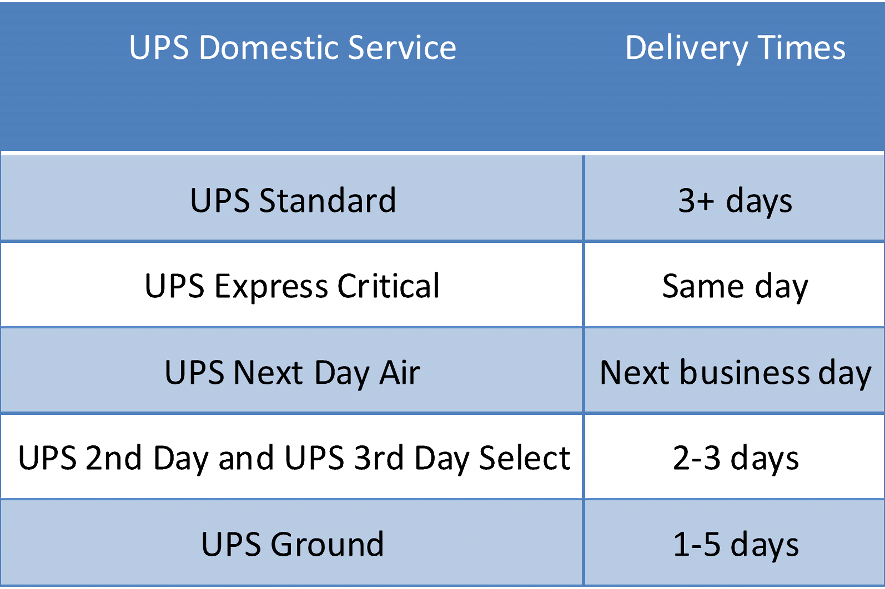 International Mail & Shipping Services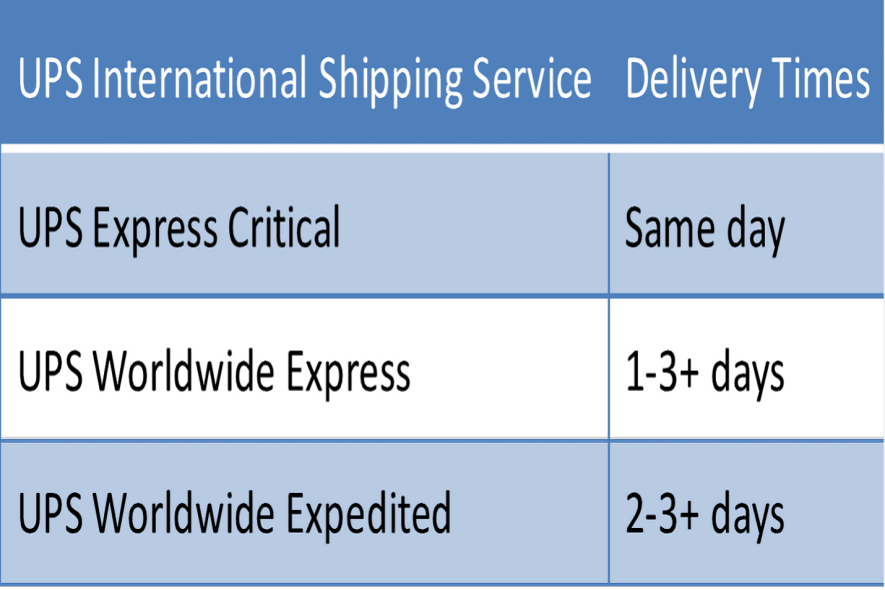 2.2 UPS Prices
Like USPS, UPS divides its pricing into two types of rates. In this case, they are the "daily exchange rate" and the "retail exchange rate".You can view the specific daily rate and retail rate rate table on the UPS website.Below is a breakdown of the cost of major UPS shipping services in the United States.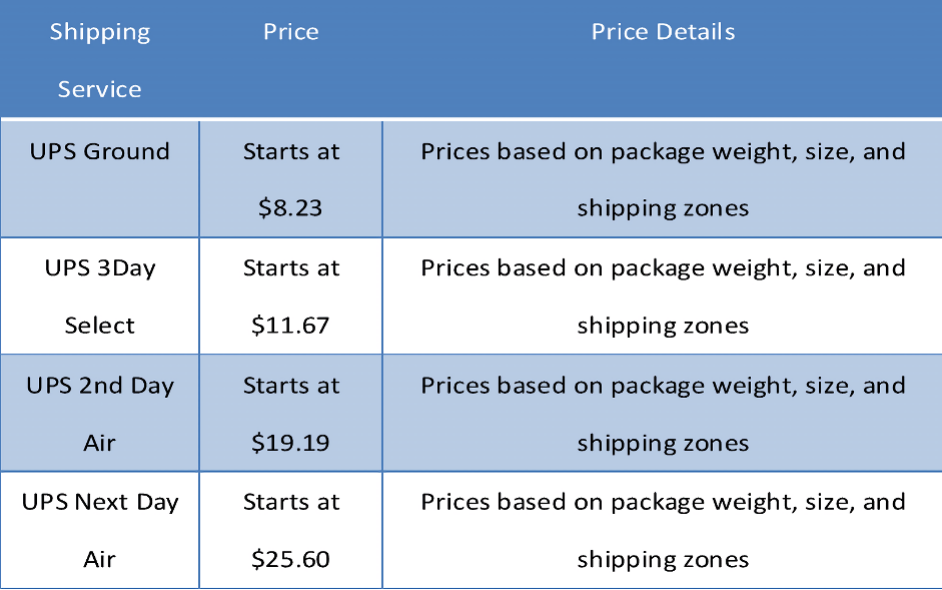 If you just want to make some estimates on the freight calculator instead of studying the entire rate table, UPS can make it easy to use the cost calculator. Or, for more information about your chosen international shipping method, please check the official website.
2.3 UPS Strengths & Weaknesses
Strengths
With quick and secure delivery.Be able to guarantee that the package will arrive on time, satisfy your customers and maintain business moving.
With an excellent comprehensive tracking system. Customers can see the location of the package from beginning to end at any time.
Provide same day delivery and next day delivery service. Guaranteed timeliness
Affordable rates if your package is heavier than two lbs.In addition, if you ship more products through UPS, the more advantage discounts you can get.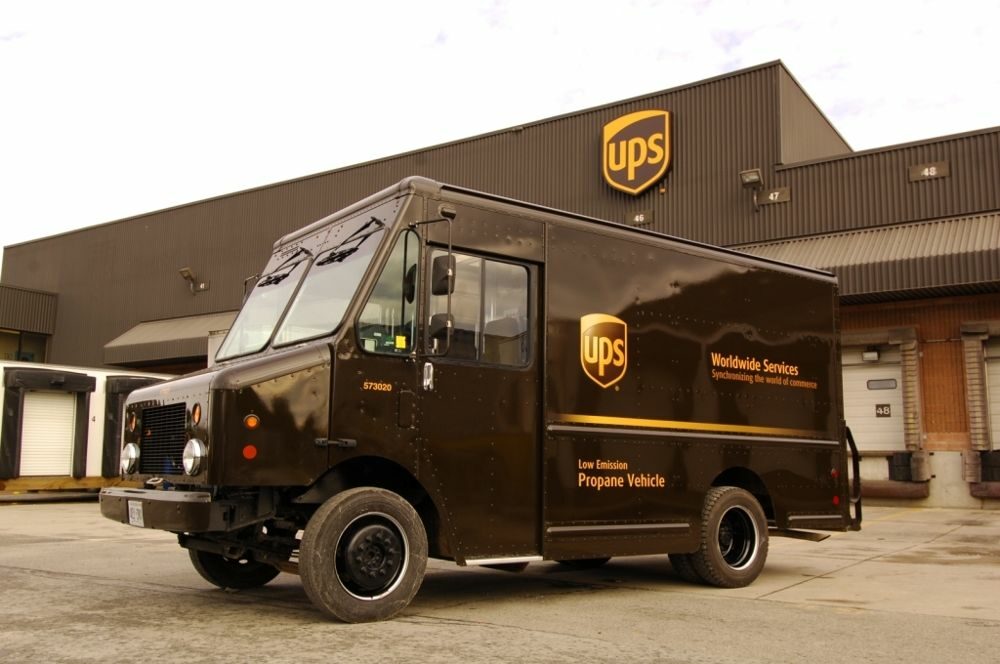 Weaknesses
Their shipping cost and service cost will be higher than USPS due to the fees and surcharges of UPS. If you are shipping internationally, then this fee may increase the burden.
No free pickup service.you will have to pay a flat rate for scheduled pickups
No free shipping on Saturday .It means you have to pay extra for this.UPS is the only carrier on this list that does not offer Saturday delivery.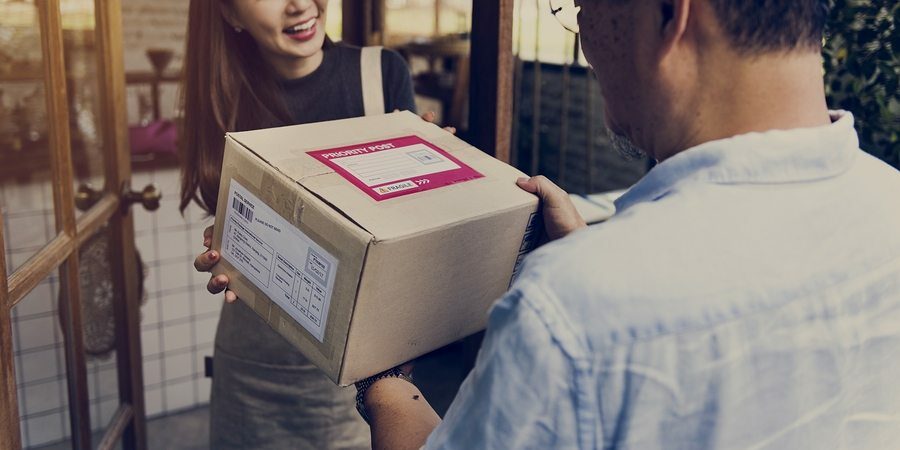 2.4 When Should I Use UPS?
UPS provides one of the fastest shipping options through its UPS Next Day services. This will bring your package to the next available flight, and usually arrive on the same day. If you want to send a package to all over the world, then customers will find that the package arrives much earlier than promised.
UPS is not the best choice for small packages, but it is an ideal carrier for large packages (size and weight).
UPS can also ship alcohol, but only if it will not be delivered to consumers.
UPS is most suitable for transporting large packages and those who need to track their packages strictly,because UPS has incredible tracking capability.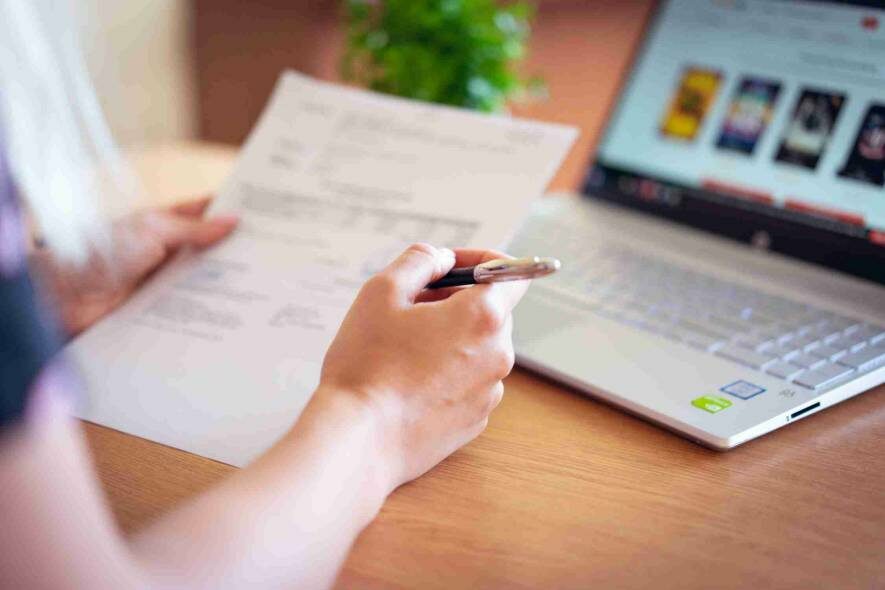 3. FedEx
FedEx is an international express group that provides overnight express, ground express, heavy cargo delivery, document copying and logistics services. It is headquartered in Memphis, Tennessee, USA, and is part of FedEx Corp.
FedEx provides customers and enterprises with a series of comprehensive services covering transportation, e-commerce and business operations. More than 26,000 employees and contractors of the FedEx Group pay close attention to safety issues and meet the needs of customers and society to the greatest extent.
3.1 FedEx Shipping & Services
FedEx provides domestic and international transportation services for envelopes, parcels and freight. View the details of services on the FedEx website, or check out the brief introduction below.
Domestic Mail & Shipping Services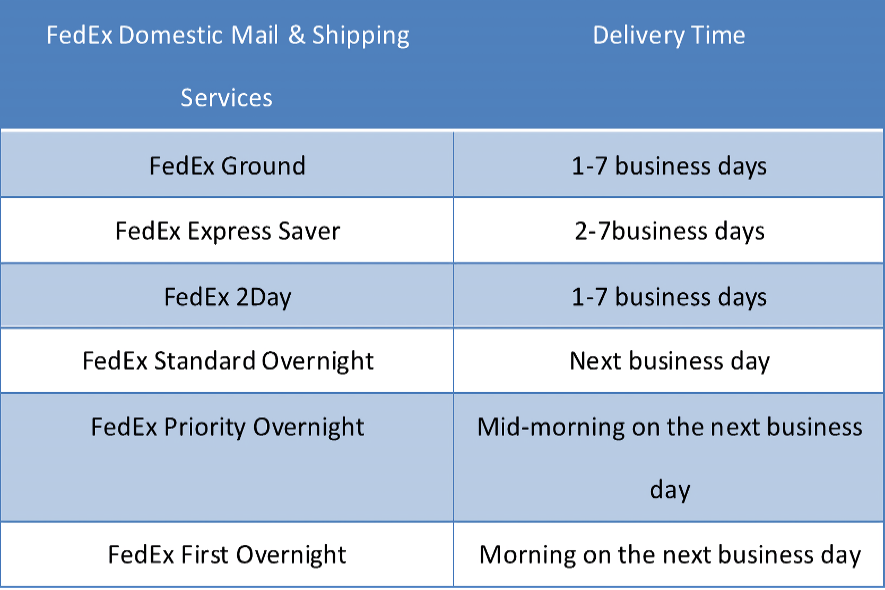 International Mail & Shipping Services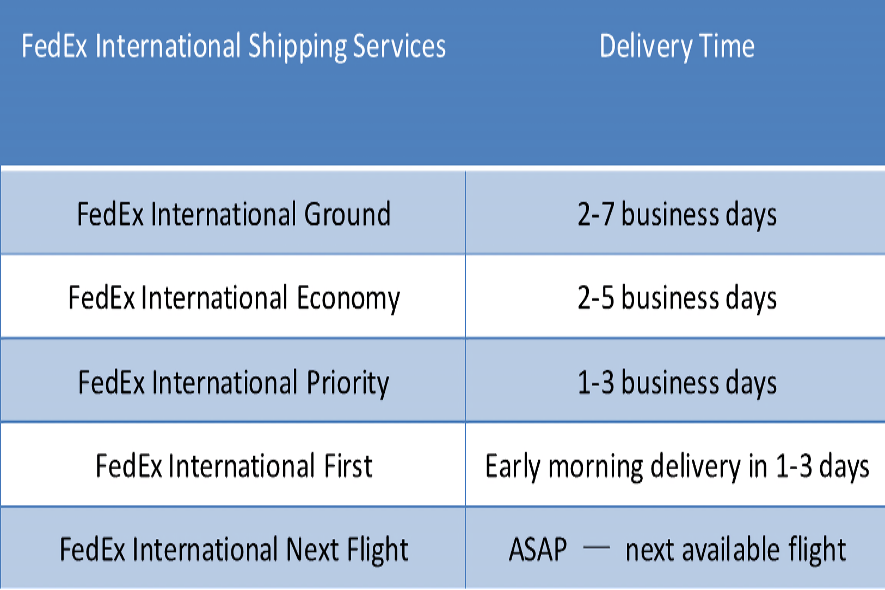 Other Services
And there are several services that FedEx also provides,here is the list:
Packing services
Scheduled shipment pickup
Signature required delivery
Shipping insurance
Free Saturday delivery for some services
Free FedEx Express packaging
You can check out more detail information from the FedEx official website.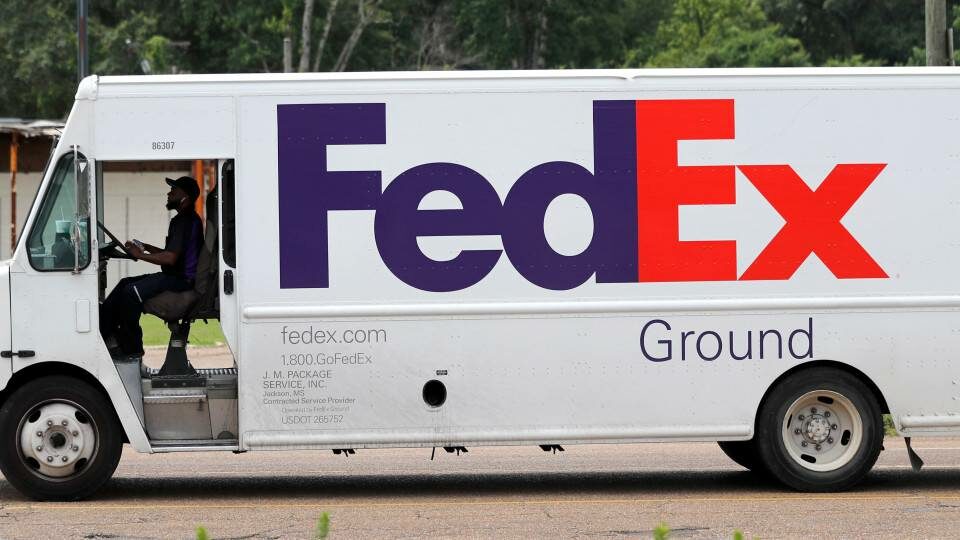 3.2 FedEx Prices
If you frequently ship via FedEx, you should consider registering for an account. FedEx offers both personal accounts and corporate accounts, and all users of these accounts can use discounted shipping rates. There are two other advantages to registering a business account. If you are using a business account, you can access the FedEx Rewards Program and discounts on certain FedEx Office services.
And just like the other two shipping companies, FedEx also has different types of express service fees,here is the brief list below: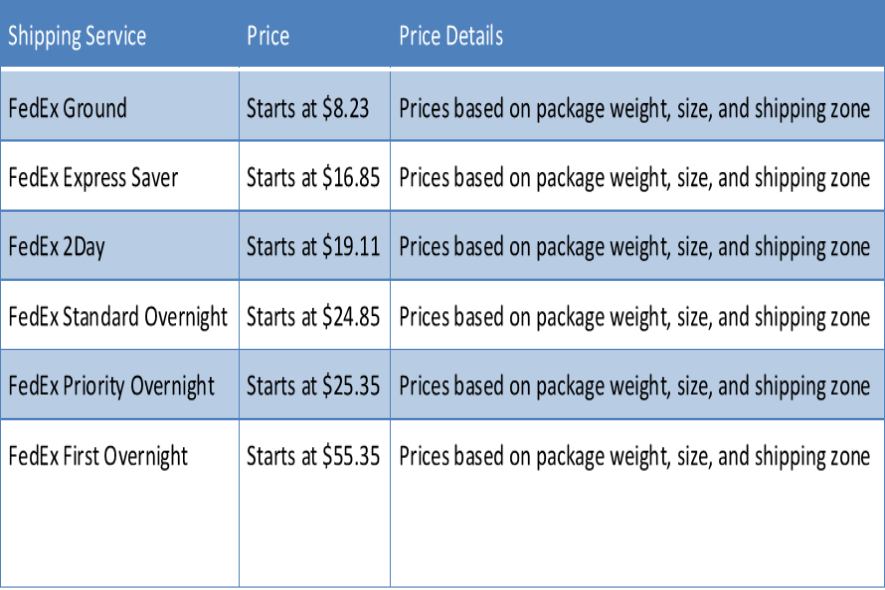 3.3 FedEx Strengths & Weaknessestor on its website.
FedEx has many of the same advantages as UPS, including an excellent tracking system and speedy delivery. Frankly speaking, there is not much of a difference between FedEx and UPS.Here are the information of FedEx strengths:
Accurate tracking system.FedEx provides customers with a powerful tracking system. You can view the progress of each step in the transportation process. Your customers can also reserve packages in FedEx offices or schedule delivery at specific times.
Saturday Delivery with no extra charge via FedEx Home Delivery.
Discounts Available.Registering for a personal account or business account grants you immediate access to FedEx's discounted shipping rates.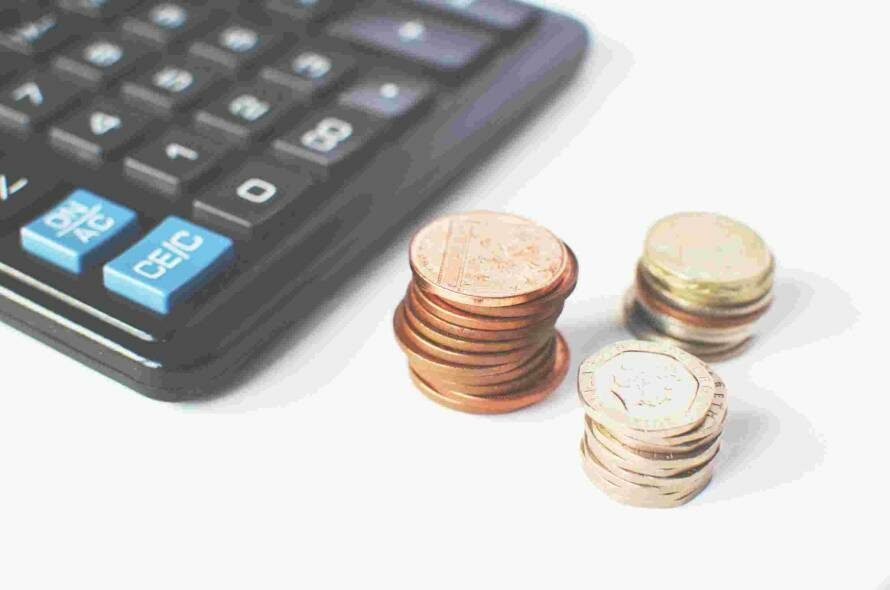 FedEx weaknesses
Similarly, FedEx has its shortcomings, not perfect:
Higher Shipping Rates.Although due to the high variability of transportation costs, it cannot be said that the price of one transportation means must be higher than the other. However, from the results seen in the example calculations, it seems that FedEx often charges more than USPS. Of course, this is not the case in all cases, but this seems to be a trend.
No Free Package Pickup Service.FedEx does not provide free package pickup services.
Fewer Offices.There are more than 2,000 FedEx offices worldwide. In contrast, UPS offers about 5,000 UPS stores. This makes FedEx less convenient for many small business owners.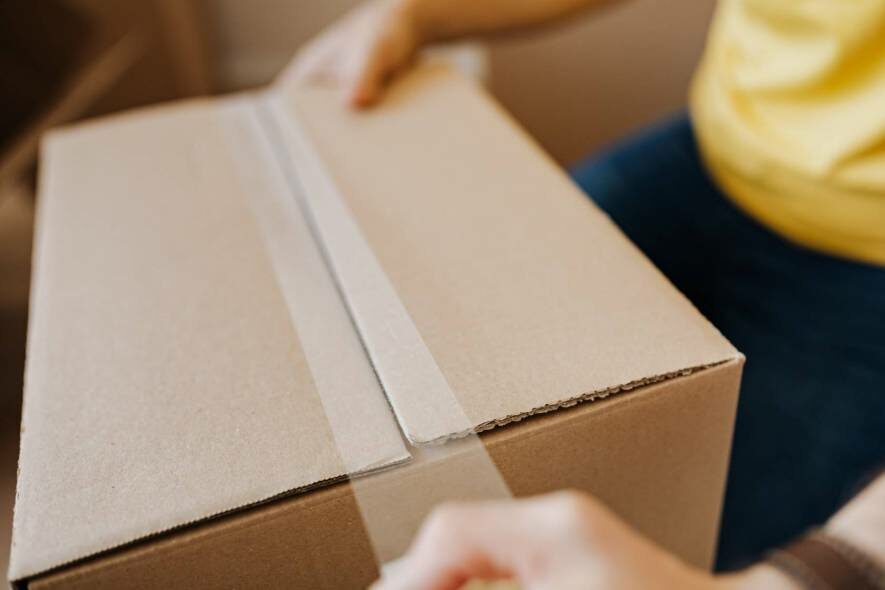 3.4 When Should I Use FedEx?
FedEx is most suitable for large shipments, express delivery and merchants who need to track shipments.
For large companies that can negotiate bulk discounts or need international shipping, FedEx is a pretty good choice. What is more ,FedEx offers competitive prices for small and light packaging.
FedEx will also ship alcohol if you use FedEx Shipping Manager as a label.
It also delivers packages 7 days a week, so if you need packages to arrive on Sunday, please use FedEx.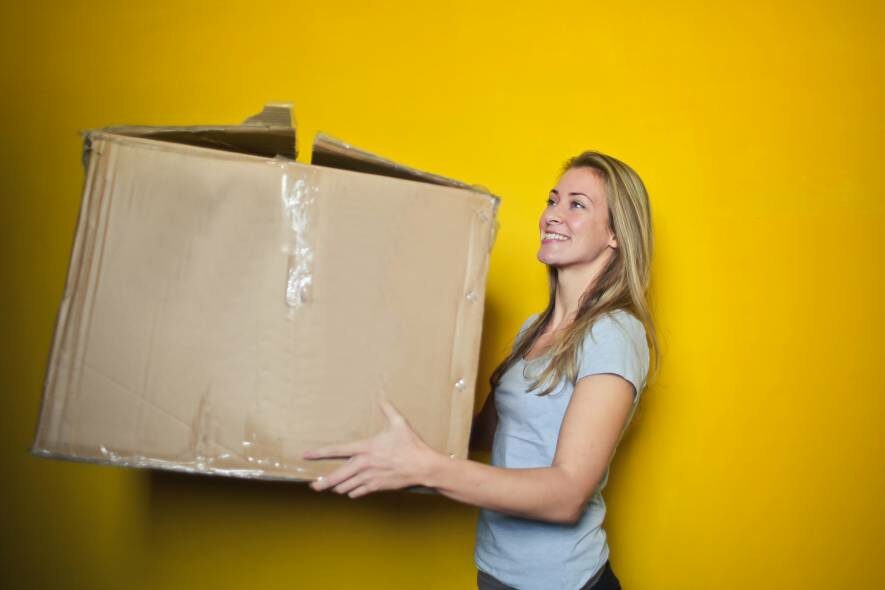 4. What is the difference between UPS, FedEx and USPS?
When shipping packages domestically and internationally, you need to consider many features to complete the order. Depending on your budget and how quickly the package needs to arrive, you may not be able to use all the shipping companies, and you may need to use other shipping companies to meet your needs. Your parcel arrives on time and the cost is within your budget, which is an important factor in which mailing method you choose.
It is also very important that you do not limit yourself to one courier when choosing a transportation company for your business. Most businesses will combine two or even three types of delivery services to provide customers with the fastest and cheapest delivery service every time.
So what standard should we use to compare these three transportation companies?
Here are the criteria we use to evaluate the best shipping company include:
The price of shipping a package varies dramatically by carrier, shipping zone, weight of the package, package size, and destination.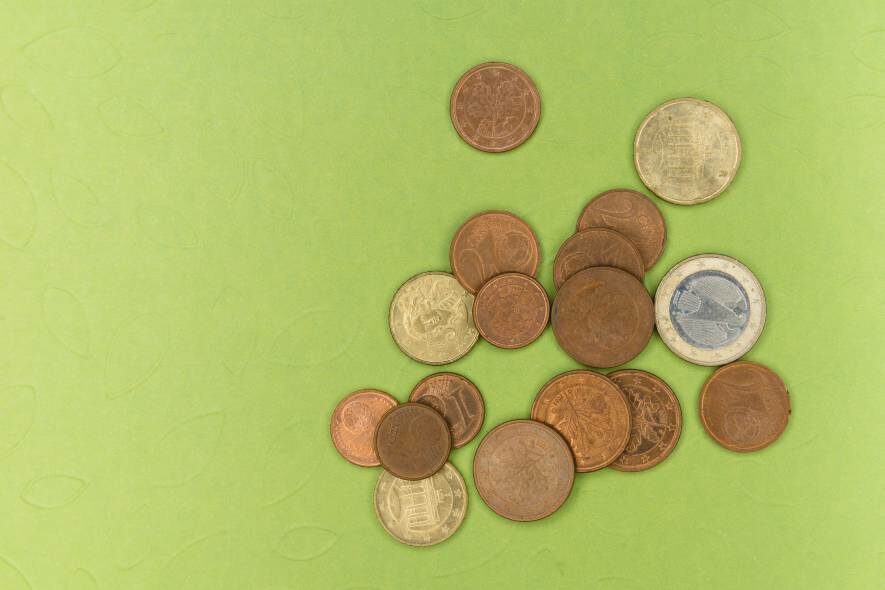 The shipping rates calculator should be able to quickly calculate the expected cost and arrival time.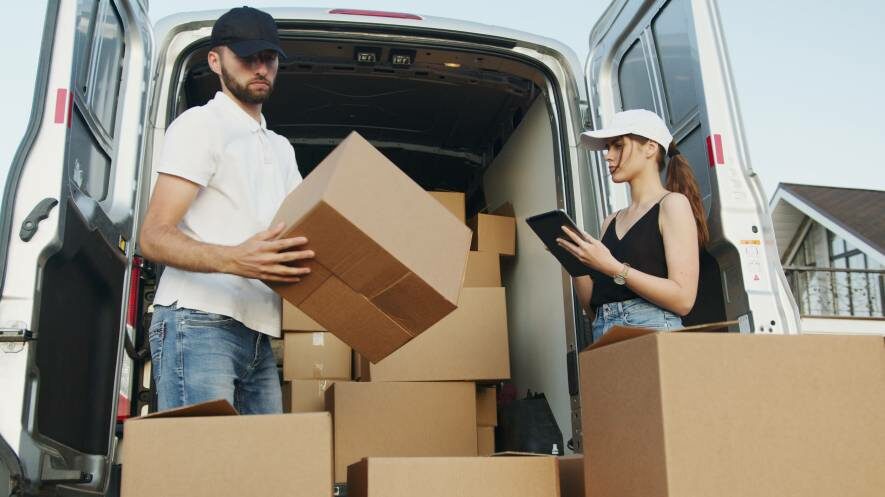 Whether the customer needs to deliver the package as soon as possible or at the cheapest price, the carrier should provide multiple options.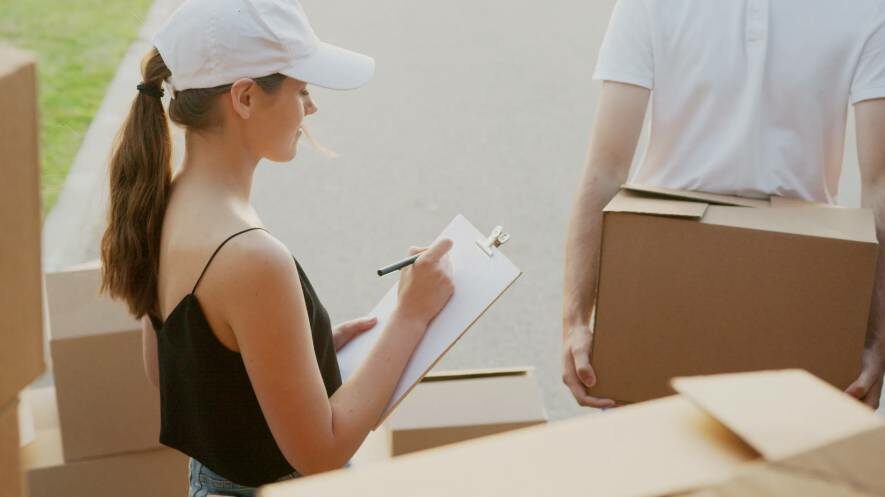 It should be standard to track your goods from the mobile phone and the carrier's website.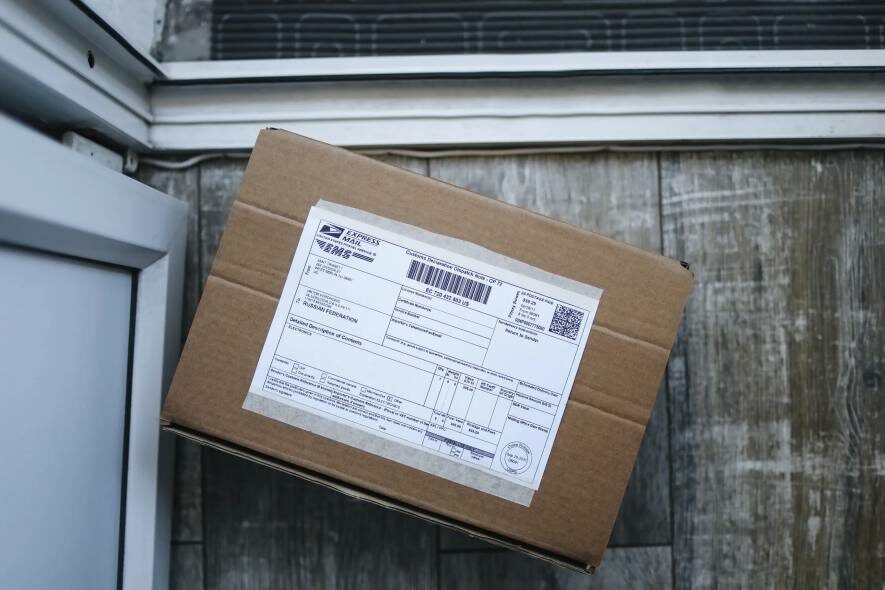 And if there are any problems during the entire shipping process, customer support is essential. It should communicate and deal with customers in a timely manner in the form of e-mail, chat, telephone and face-to-face.
Each carrier has different needs for shipping speed, customer support and service options. Price and shipping speed are the biggest differentiating factors.
We can compare the customer support and price advantages of these three carrier through a simple table below: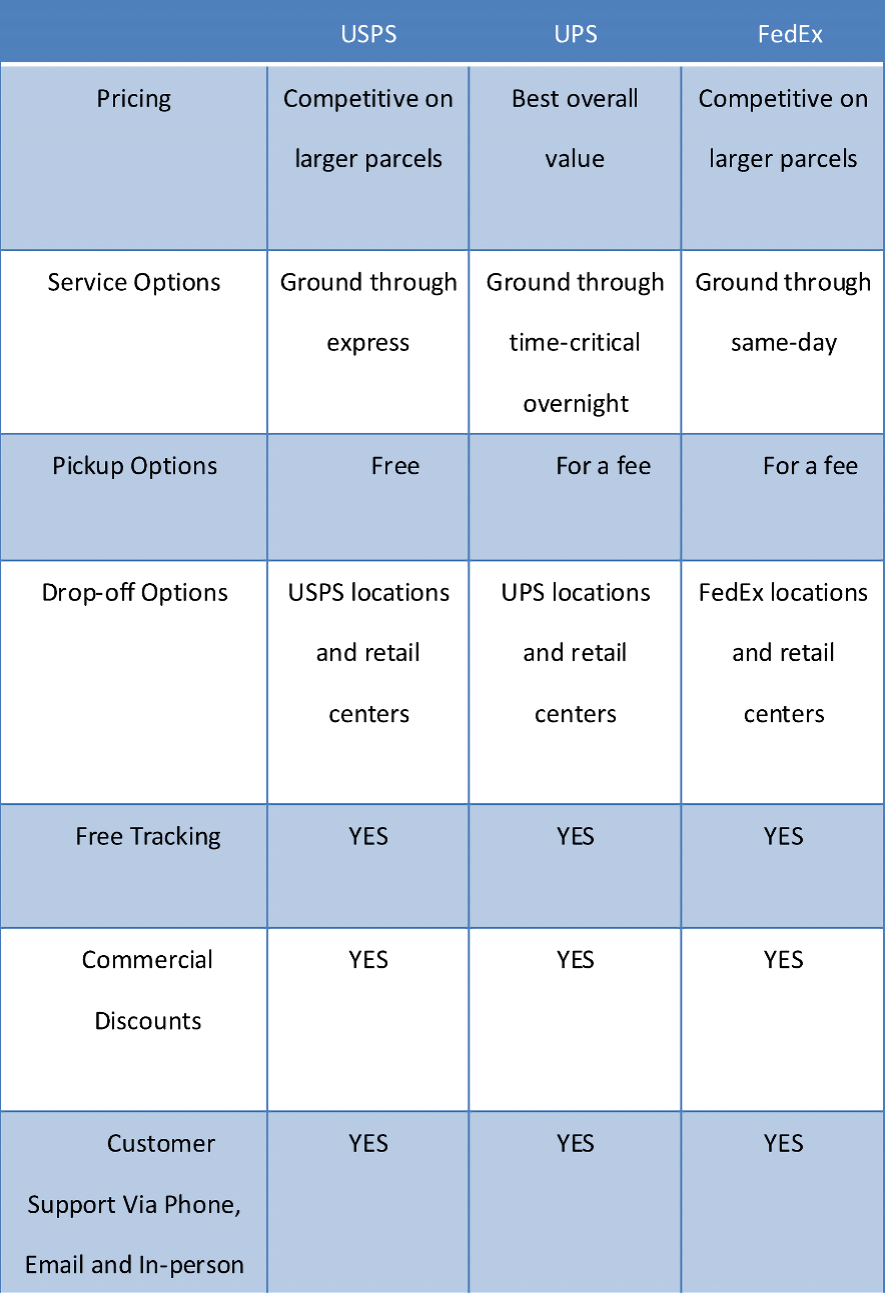 USPS
USPS Pricing & Features
USPS is one of the best options for sending packages less than 2 pounds. Due to its fixed-rate shipping pricing, it is also a good choice for items of any size.
USPS is part of the executive branch of the US federal government, so compared with FedEx and UPS, working hours will not be that much. However, it may lead to better working hours for retail partners such as grocery stores. Overall, USPS's low price and reliable delivery make it the best transportation option for most small businesses.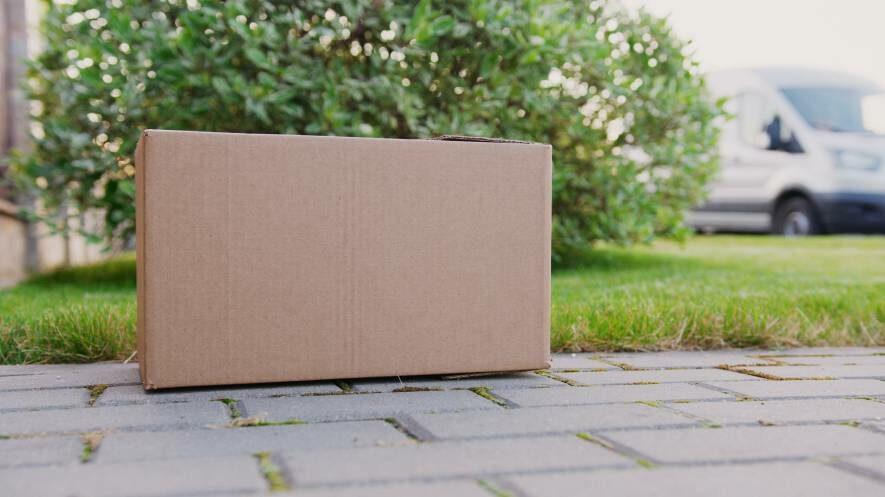 USPS Service Options
USPS shipping service options include: USPS Retail Ground,Media Mail for two to eight business days, Priority Mail,First-Class Mail,Priority Mail for one to three business days Express,and for the international shipping .
include:Global Express Guaranteed for one to three business days,Priority Mail International Service for six to ten business days.There are also options for delivery confirmation and signature requirements.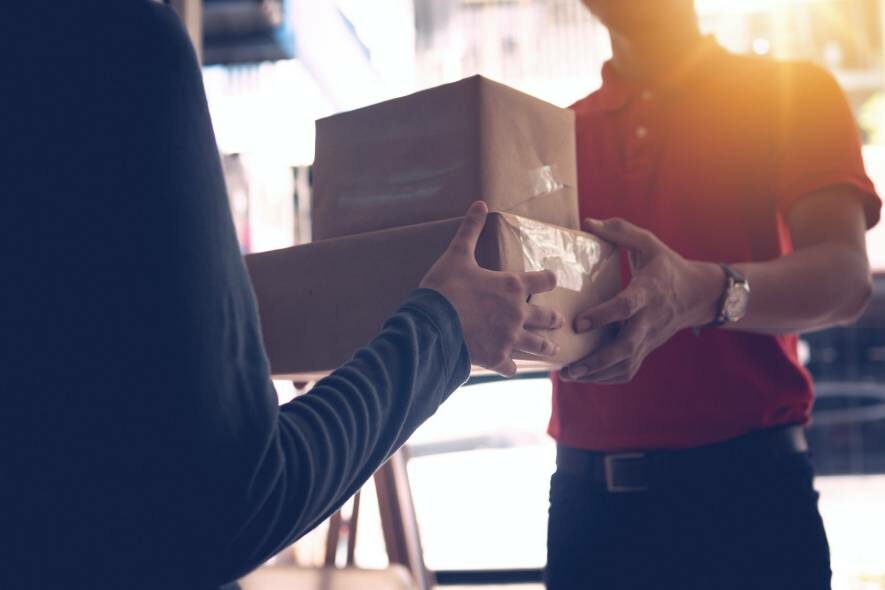 USPS Pickup & Drop-Off Options
Free pick-up service is arranged for residential and business addresses. You can also put the package in any USPS location or mailbox. If you need a pick-up service in order to save time, you can log in to PostPony's website to place an order and print the shipping label. For more details operations, please consult the PostPony website customer service.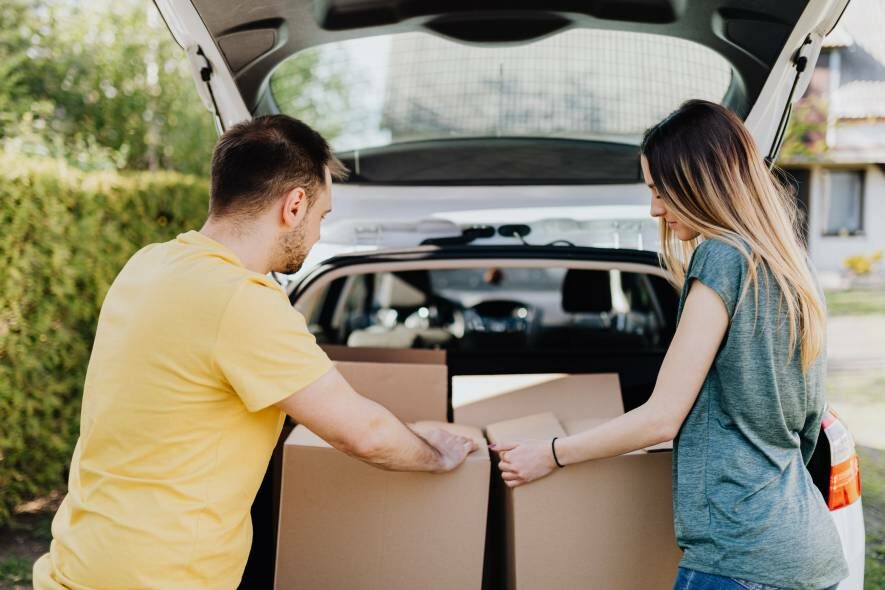 USPS Free Tracking
Customers can use the USPS website and USPS Mobile app to track packages for free. With free informed delivery through USPS, customers can see not only the mail received on the day, but also the packages that arrive.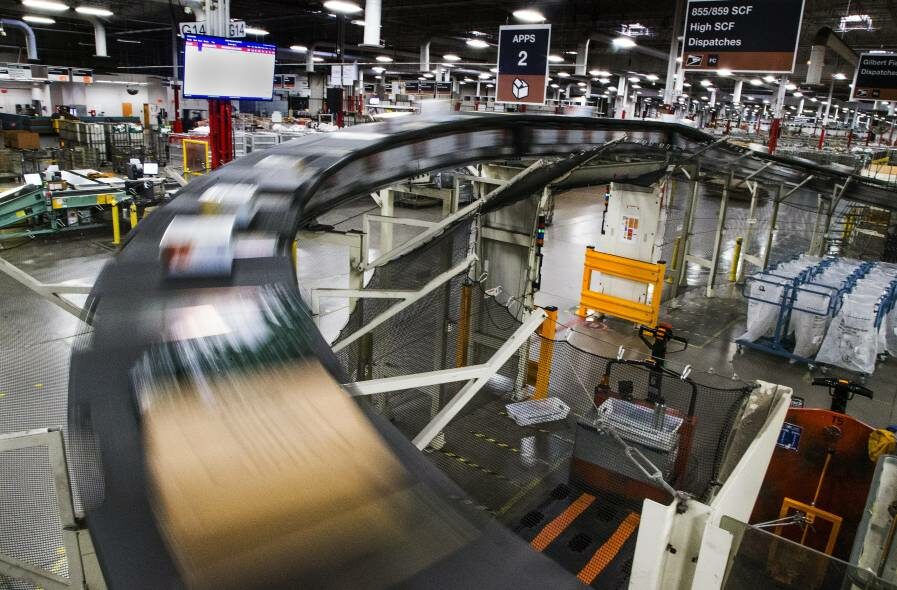 USPS Insurance
When customers use Priority Mail Express, USPS provides free insurance for items worth less than $100. The insurance price after $100 is based on the declared total value and increases from there. As for regular Priority Mail shipments that do not use Express, customers can only get $50.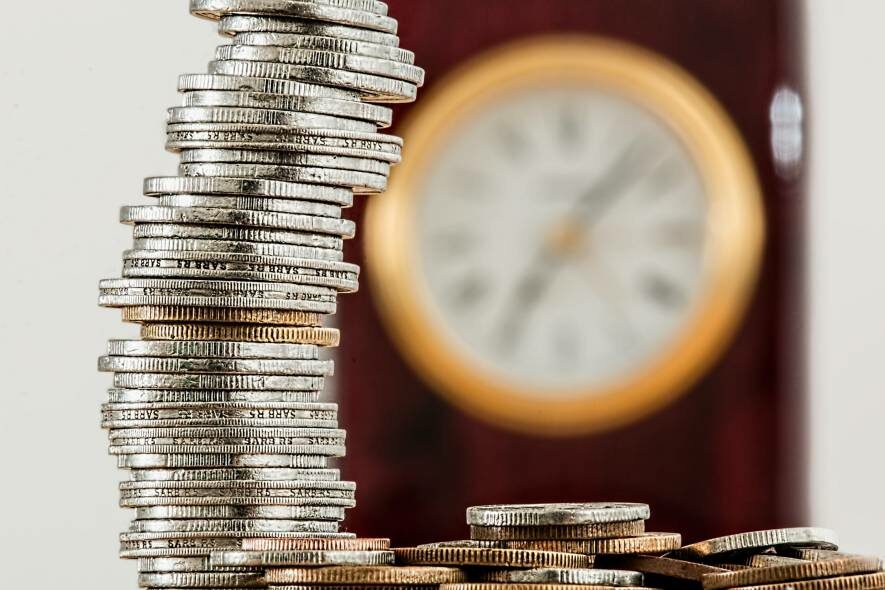 USPS Commercial Discounts
USPS used to provide volume pricing discounts for commercial customers through USPS Commercial Plus pricing, and the minimum volume order price starts at 50 pieces. However, this discount ended in January 2019. USPS replaces this feature with USPS Cubic Pricing. If the shipper sends more than 50,000 packages per year, it can provide discounts for small but heavy packages.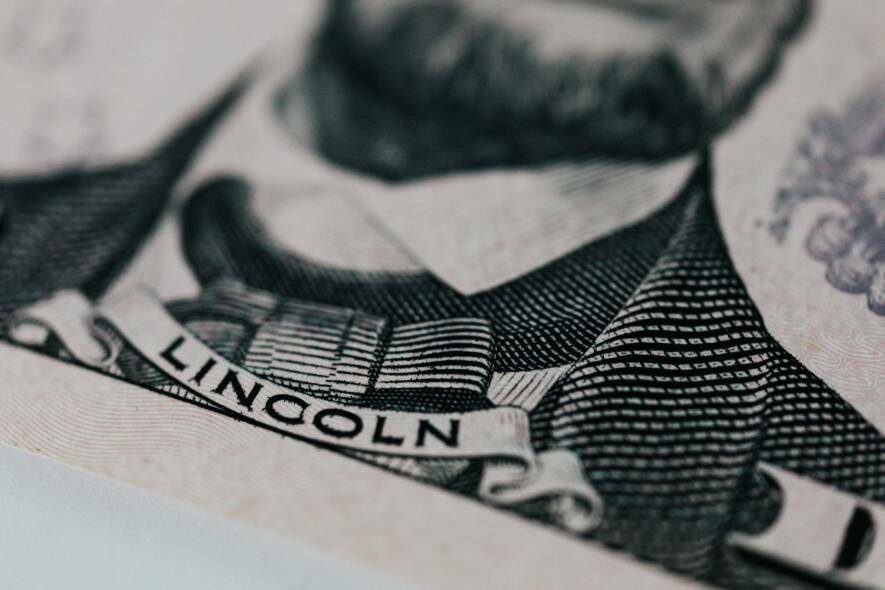 USPS Customer Support
Users can contact USPS by phone, email and in person at any USPS location. USPS service times are different, usually from 9 am to 4 pm. However, there is no chat function on its website.And there is a Frequently Asked Questions section (FAQs) here. You can find answers to frequently asked questions on the official website of USPS.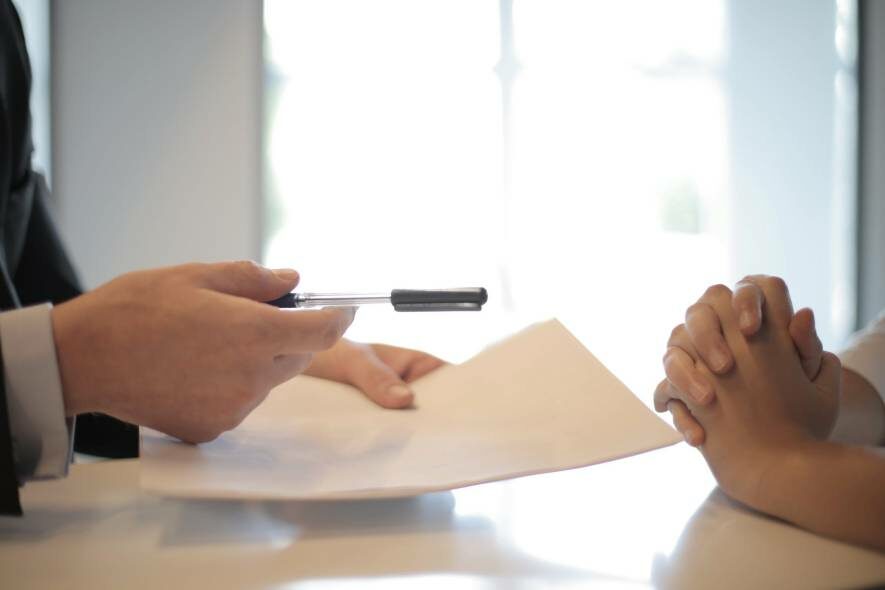 UPS
UPS Pricing & Features
UPS pricing is competitive for heavier packages and for international shipping at any time you need. If you need to pack overnight, UPS Next Day Air is a suitable choice, although the price will be more expensive. If you have a UPS to pick up the package, you need to pay a small fee, but if you have packed the shipping label and box, the convenience is worth it. Compared with USPS, it offers more attractive commercial discounts.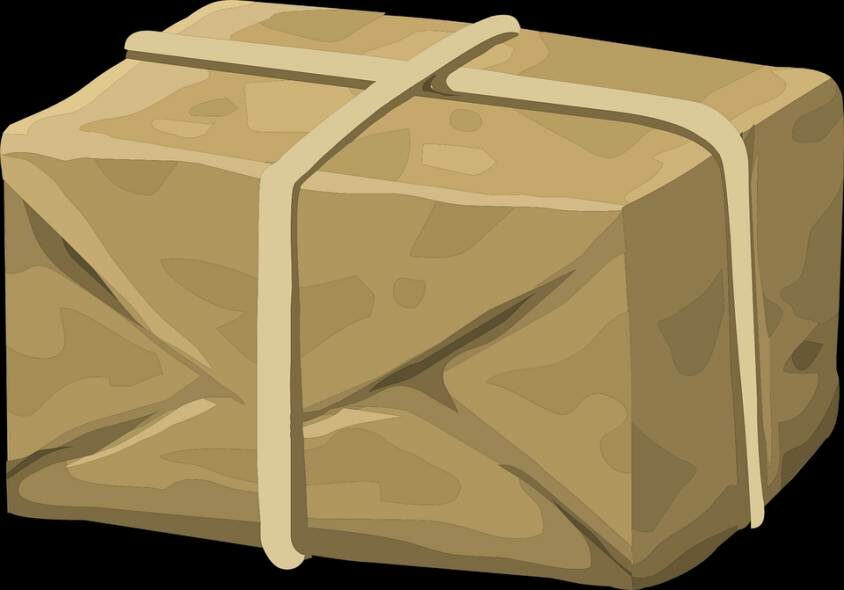 UPS Service Options
UPS shipping options include UPS Standard for 3 or over 3 days.UPS Next Day Air,UPS 2nd Day and UPS 3rd Day Select for two to three days,UPS Ground for one to five days. And if you need a package delivered as soon as possible,you can choose UPS Express Critical ,because it can arrive at the same day. There are also options for delivery confirmation and signature requirements.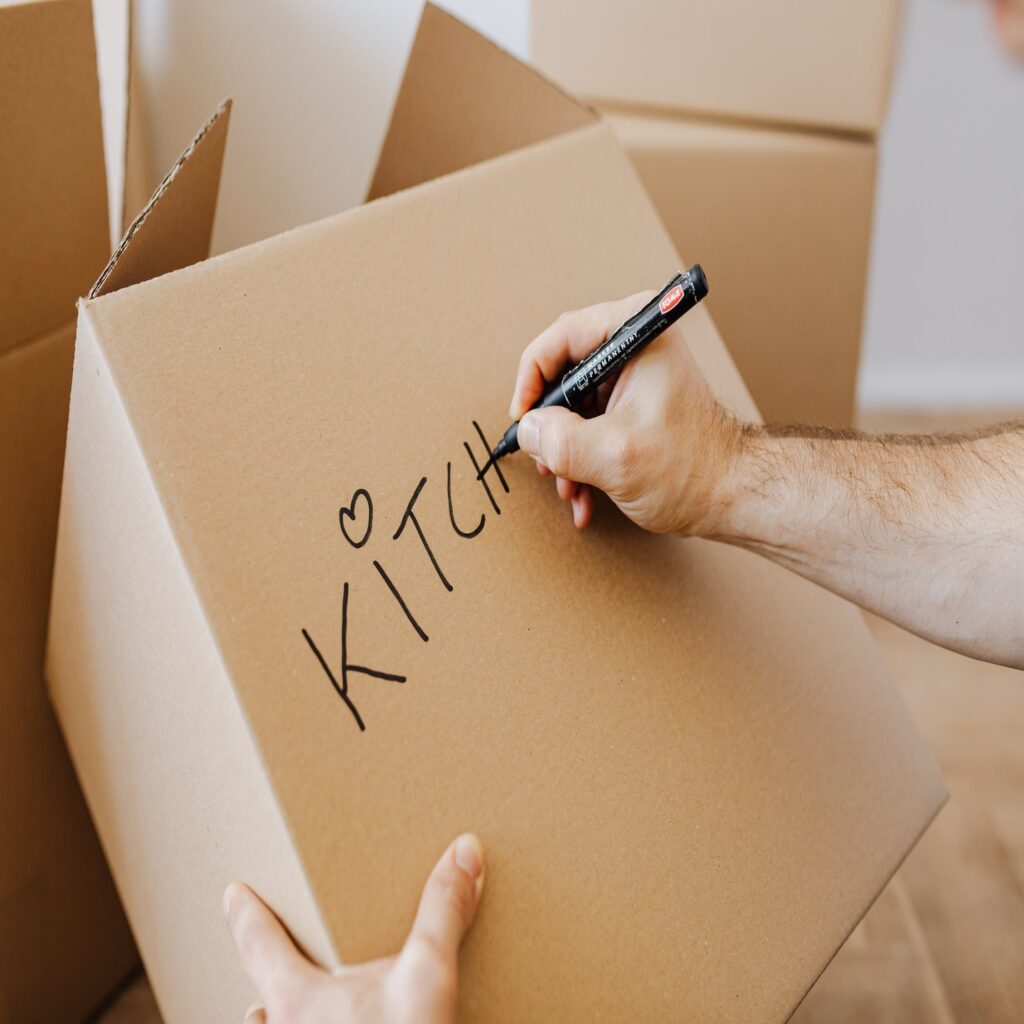 UPS Pickup & Drop-Off Options
UPS on-call pick-up price is $6.80 for the same-day pick-up and $5.80 for the scheduled future pick-up. You can deliver packages at any of the UPS retail stores or the company's 42,000 UPS drop boxes. The charge for this service is $14.45 per week. UPS Smart Pickup will automatically arrange a pickup as soon as you prepare the package for delivery.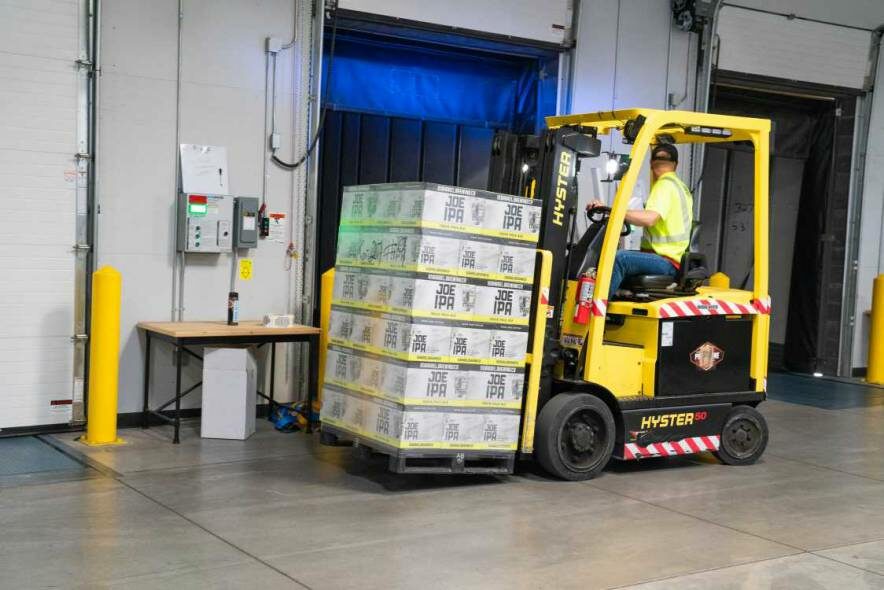 UPS Free Tracking
Customers can choose UPS official website and UPS Mobile app to track your UPS shipments. This package tracking service is free. Both businesses and customers can receive text with tracking numbers and shipping information.What's more, UPS also provides the estimated arrival date of each package.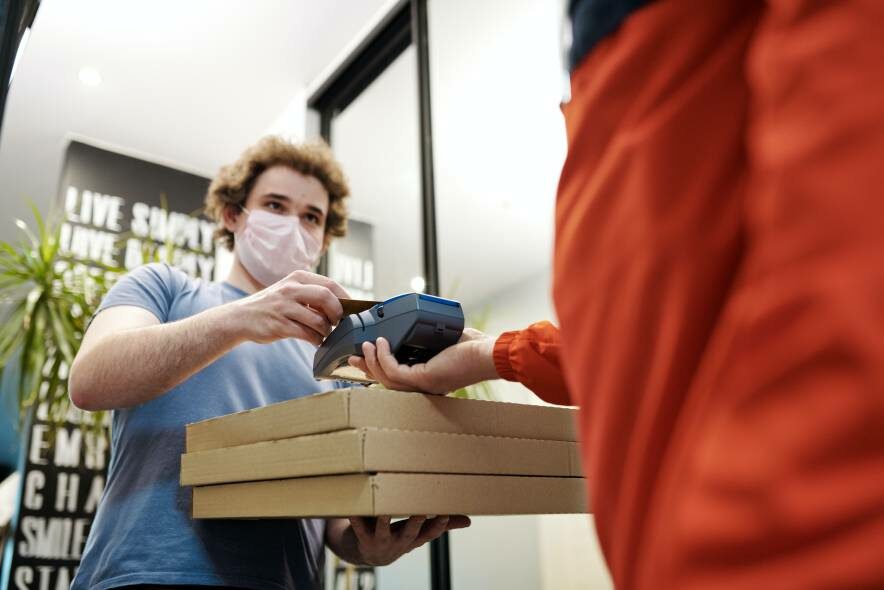 UPS Insurance
Like USPS, UPS provides free insurance for anything under $100. But the cost of insurance after $100 depends on the declared value and increases from there, and this free insurance exceeds the $50 offered by USPS.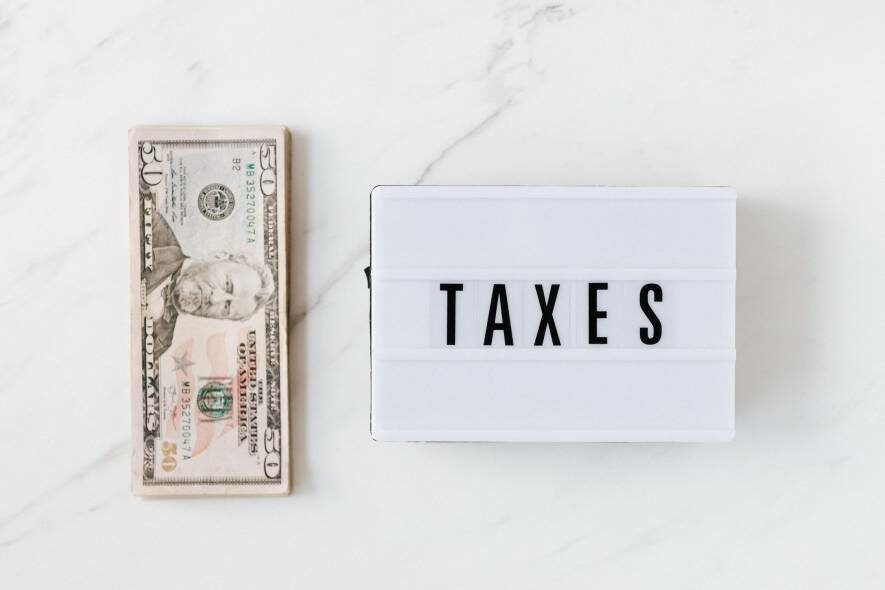 USPS Commercial Discounts
If you register an account on UPS, some users can receive up to 30% discount on UPS ground transportation and free UPS Smart Pickup. Small businesses can also enjoy a one-time discount, including a 15% discount on packaging services, discounts on printed products and free mailbox services.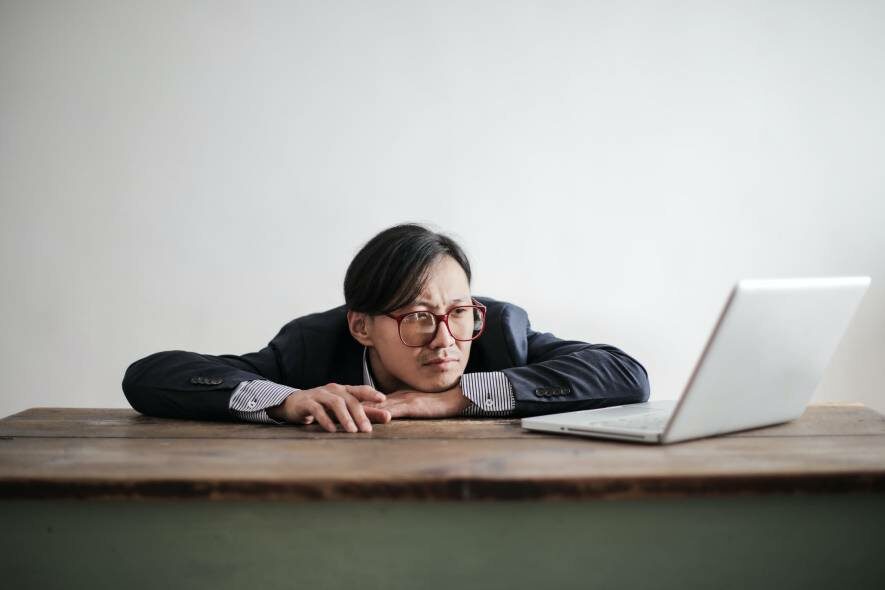 UPS Customer Support
Customers can contact UPS via email, phone or visit one of their locations. Telephone support service hours are Eastern Time, Monday to Friday, 7 am to 9:30 pm. And 7:30 am to 5:30 pm Eastern Time Saturday. However, users cannot chat with representatives through the website.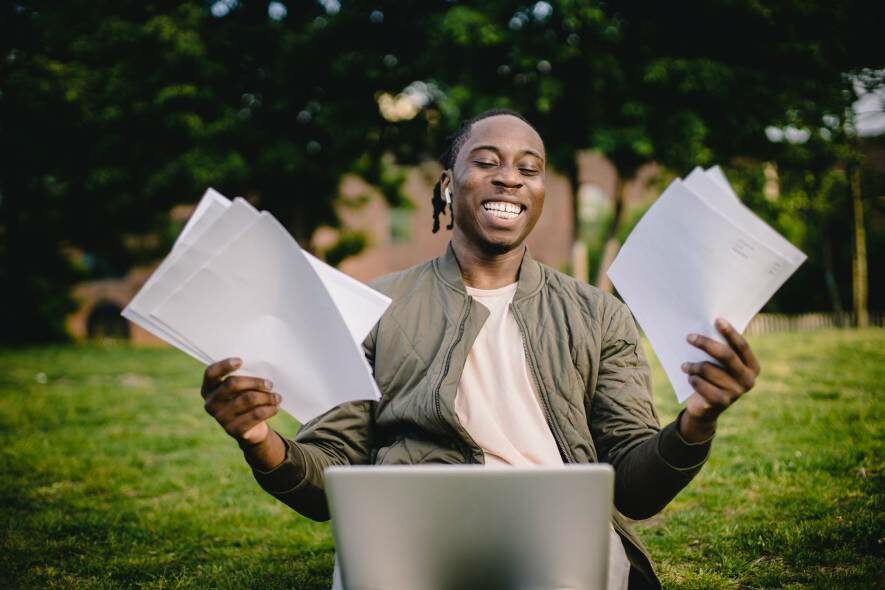 FedEx
FedEx Pricing & Features
Some certain FedEx ground routes will be cheaper than USPS, and the speed of delivery of packages to the destination can be up to two days faster. This advantage is even more obvious for larger and heavier shipments.
If you need the package to arrive as soon as possible, you can reach the destination via FedEx First Overnight at 10 am the next day. If you don't have a FedEx company location near you, you will also find many drop box locations and retail partners.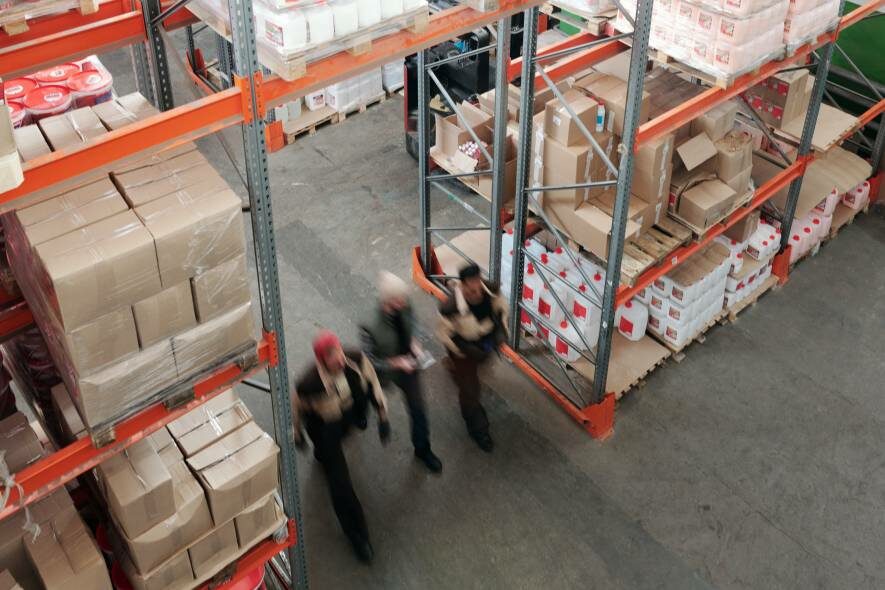 FedEx Service Options
FedEx also offers many different service options for both domestic and international shipments. Both FedEx First Overnight and FedEx Priority Overnight, which arrive the next business day, and FedEx First Overnight , which arrives in the morning on business days.
There is also FedEx Economy and FedEx International, which both arrive in two to three business days,and for the FedEx Ground and FedEx 2 Day, both shipping typically takes one to seven business days. There are also options for delivery confirmation and signature requirements.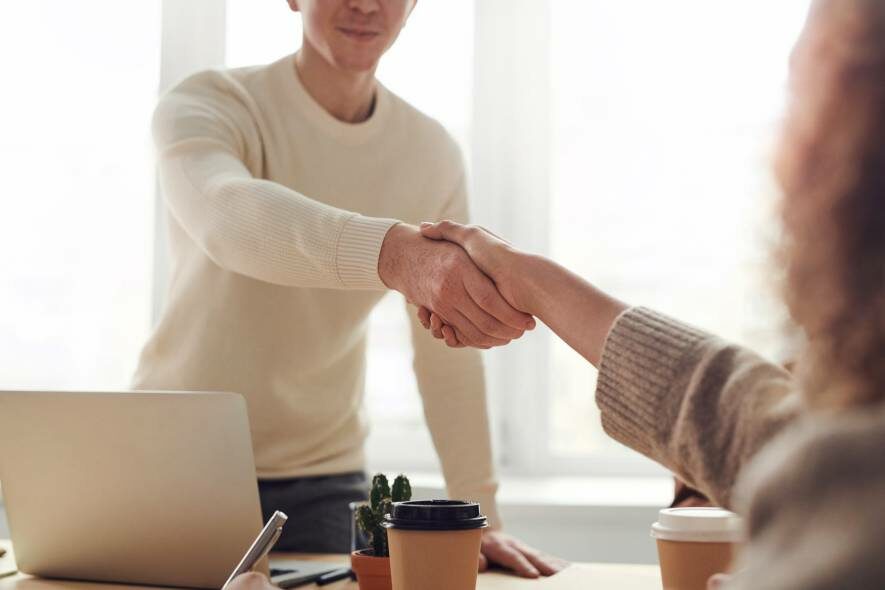 FedEx Pickup & Drop-Off Options
FedEx's pickup fee starts at $4 and depends on the service location. You can also use FedEx to set up a weekly withdrawal, which costs $14 per week. You can also drop off parcels at any FedEx location and any number of retail locations for free. These retail locations include OfficeMax, Office Depot, and some grocery stores.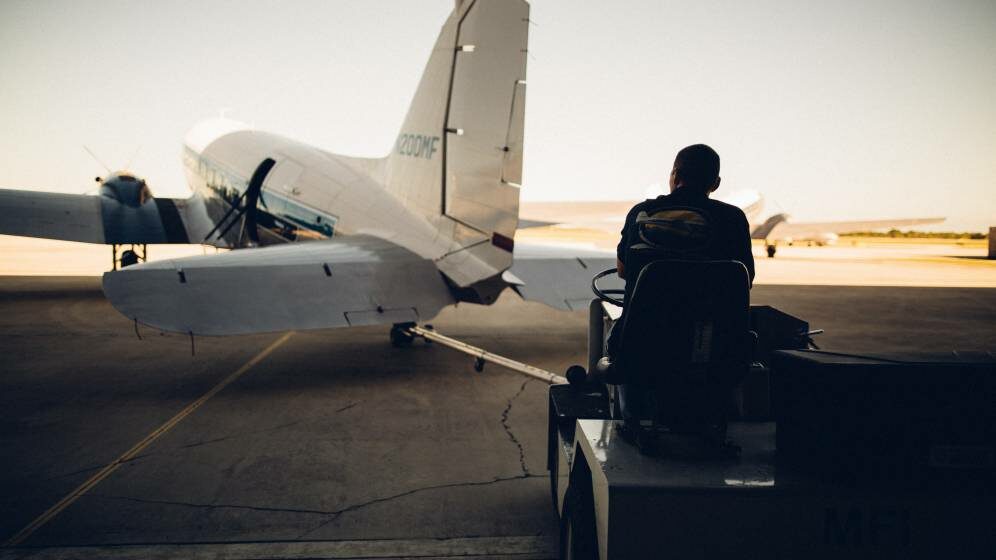 FedEx Free Tracking
Customers can track packages for free through the FedEx official website and FedEx Delivery Manager. FedEx Delivery Manager is a residential program that helps track delivery, preferences, time and location.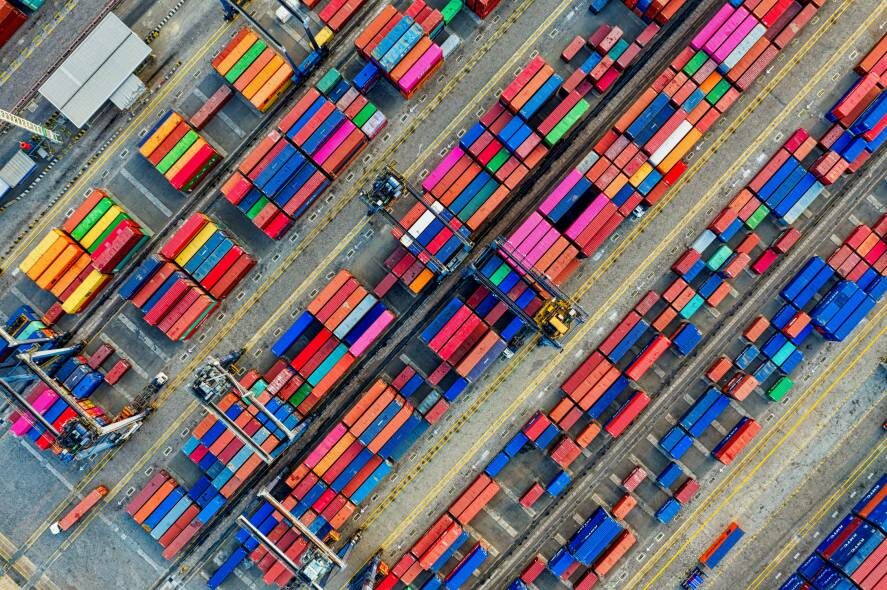 FedEx Insurance
Like the USPS and the UPS, FedEx will provide free insurance for items worth less than $100. The insurance price over $100 is based on the declared total value and will increase from then on. This is different from USPS, which only provides free services up to $50.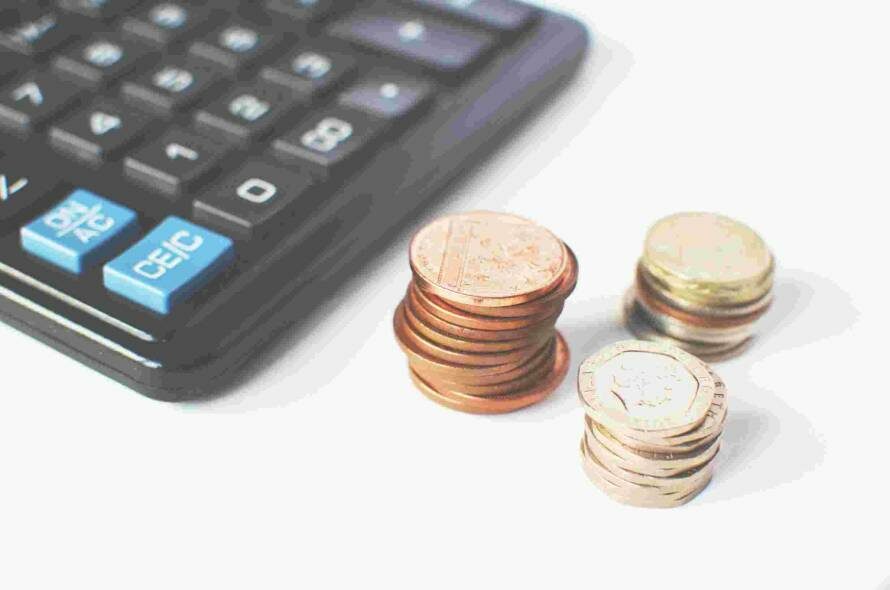 FedEx Commercial Discount
FedEx's business allowance program provides commercial discounts for many of its services. Get a 16% discount on certain FedEx Express services and a 12% discount on certain FedEx Ground and FedEx home delivery services. Companies will also receive an additional 5% discount when using FedEx Ship Manager to create shipping labels.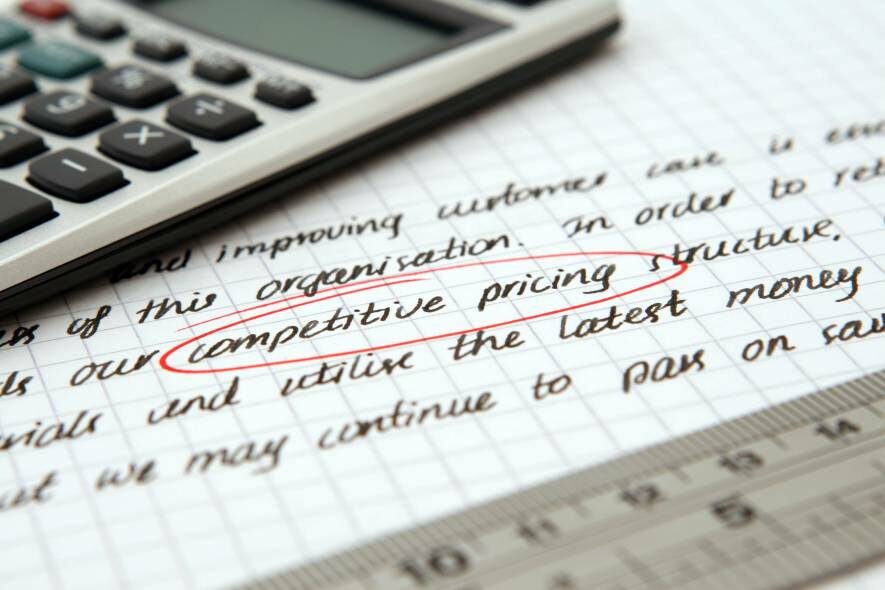 FedEx Customer Support
Customers can contact FedEx via e-mail, phone or visit one of their locations. Telephone service hours are from 7 am to 9 pm( Central time), Monday to Friday; 9 am to 3 pm(Central time) on Saturday; and closed on Sunday.
Users can also choose to chat with a FedEx representative or visit the Frequently Asked Questions (FAQ) section and some tutorial blogs or videos on the official website.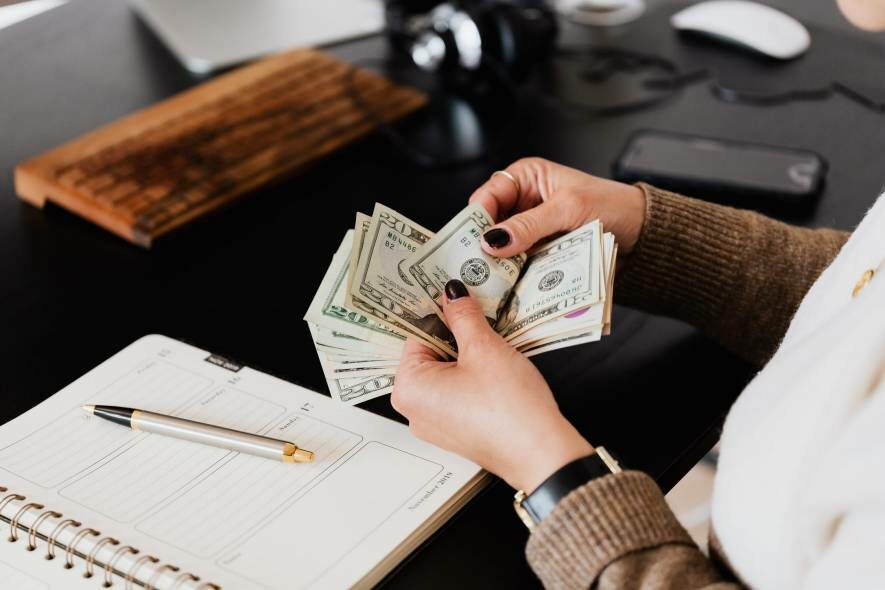 5. Which courier is best for your business?
Through the detailed introduction of USPS, UPS and FedEx above, we have a general understanding of the services of these three couriers.
So, which carrier is best for your business? As I said before, don't be limited to which courier company, but selectively combine different courier companies to transport your goods according to your needs and the transportation services of each company.
Here is a Frequently Asked Questions (FAQ) to help you better understand how to choose and combine courier companies.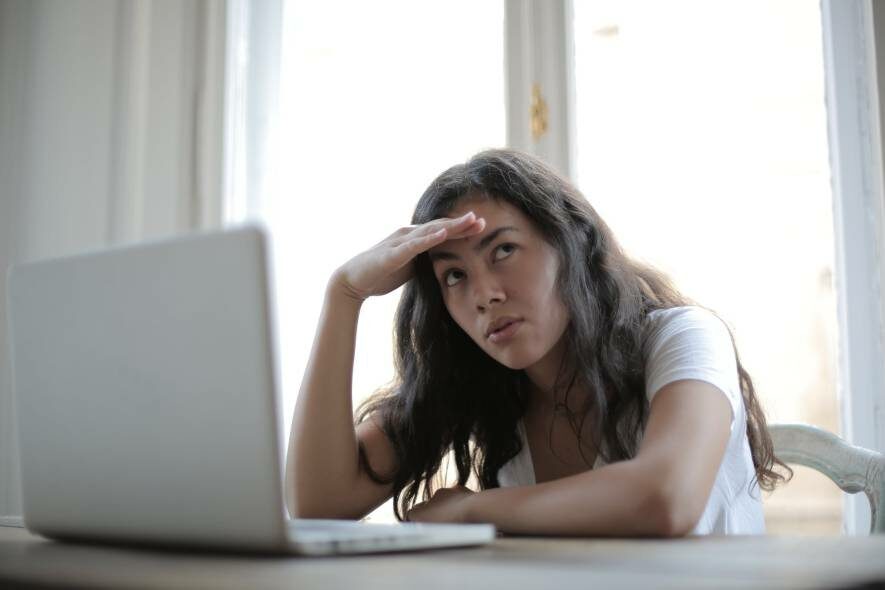 FQA
What is the best shipping company—USPS vs. UPS vs. FedEx?
It depends on the items you are shipping and your needs. USPS is the most suitable for small packages and post office boxes, UPS is best for heavy packaging and reliable tracking, and FedEx is for fast delivery and Saturday delivery.
Which is Cheaper for Small, Lightweight Packages—USPS vs. UPS vs. FedEx?
USPS is cheaper than UPS for shipping small packages, especially packages under 13 ounces. And if you want to ship packages under one pound, you may want to consider USPS First Class Package Service (FCPS). It can meet the requirements of packages less than 1 pound, and the average delivery time is one to five business days.
Which is Cheaper for Large, Heavy Packages—USPS vs. UPS vs. FedEx?
FedEx and UPS are typically competitive options for heavier packages. Please note that USPS's most popular shipping service has a weight limit of 70 pounds.
Which shipping company is cheaper for overnight packages?—USPS vs. UPS vs. FedEx?
It really depends on the size and weight of the package you need to spend overnight, and the best way you can find the cheapest overnight shipping option is to use the rate calculators on the USPS, FedEx and UPS official websites to calculate the most accurate shipping estimate.
Which has the best package tracking?—USPS vs. UPS vs. FedEx?
FedEx and UPS have the best package tracking features.
Which is more reliable: USPS, UPS, or FedEx?—USPS vs. UPS vs. FedEx?
Although all three shipping companies are reliable, UPS and FedEx can provide better package tracking. UPS also provides guaranteed express delivery, which allows businesses and individuals to rest assured that their packages will arrive on time.
What is the best shipping company for international packages?
The best international shipping way will still depend on the size of the package, the destination and how many packages are needed to arrive.
For small packages that do not need to be shipped quickly, USPS is a good choice, while FedEx and UPS may be better for large packages and faster delivery times.
To sum up ,here is a table that can help you find the balance of these three shipping companies: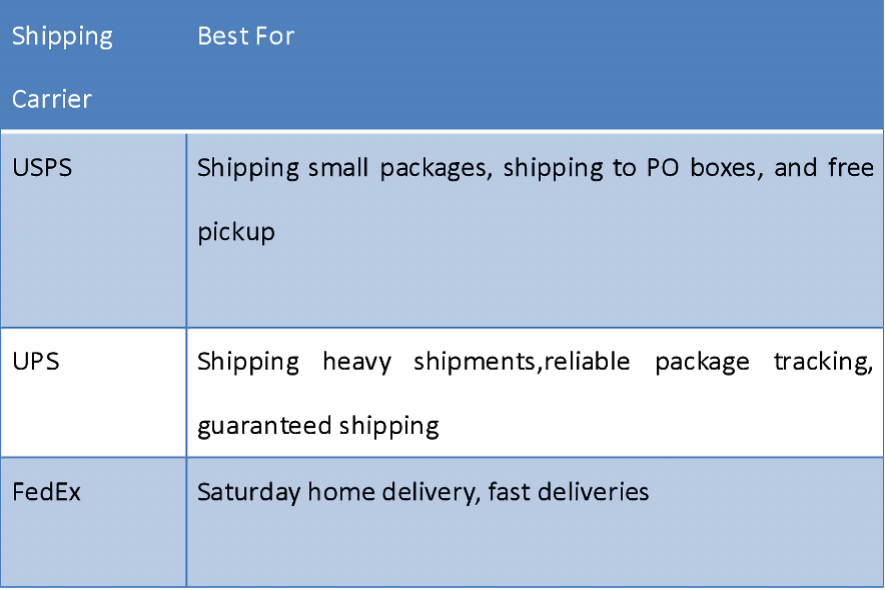 6. Post Pony partners with all to offer you perfect solutions for your business.
From the above introduction, we learned about the specific shipping services and prices of the three major shipping companies in the United States.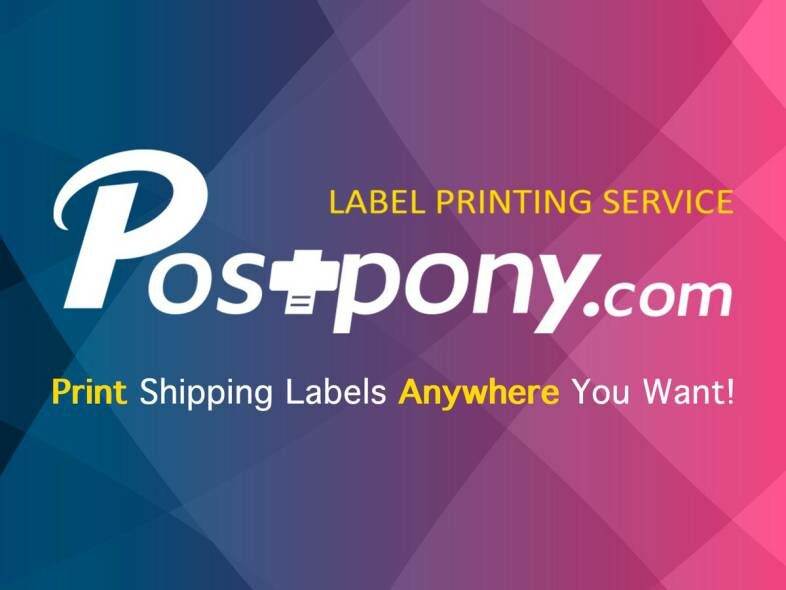 6.1 about PostPony
Now, let me introduce you a one-stop platform provides discounted shipping and oversea warehousing services in United States — PostPony.
PostPony based in Los Angeles, building warehoused in Los Angeles, New York, New Jersey and Portland ,setting branches in Beijing and Shenzhen.Through the integration of multiple channels and the development of an order management system, an extensive logistics network has been established in the United States to ensure low operating costs and excellent customer experience.
And it is driving the process of online and offline integration by using top-notch technology to enhance logistics capabilities, pushing comprehensive one-stop services to the forefront of the industry and staying ahead of the curve.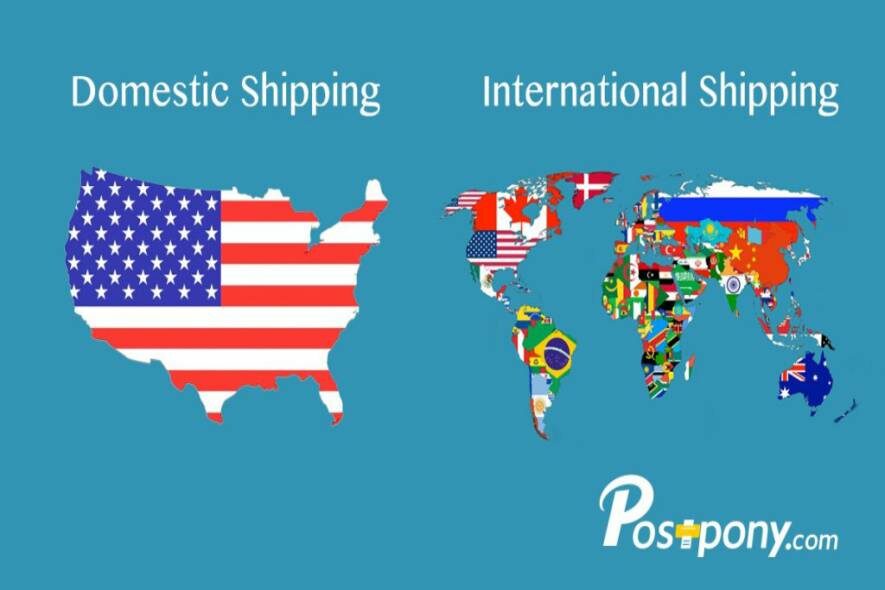 PostPony is the official partner of USPS, providing large express discounts and online printing of express waybill services.
Use PostPony to print the express waybill online, no need to go to the store to line up to fill out the form and pay. While you enjoy the professional express service, you will also enjoy the huge discounts we provide.
Moreover ,Post Pony is a fully self-service online mailing platform. It can send express delivery in the United States. With the online ordering platform Post Pony, you can print USPS, FedEx and UPS express waybills online.U.S. to U.S., U.S. to countries and regions around the world, and U.S. to China are all available,and it will have 40% to 60% discount compared to USPS official stores. It's used by shopping agents, international students, e-commerce small business owners, and travelers in the US. For shipping in the U.S., please use Post Pony , which will help you save money, time, and reliable.
Post Pony integrates with USPS, UPS, FedEx, DHL, etc., to provide domestic and foreign express services for purchasing and freight companies, e-commerce sellers, overseas warehousing agents and logistics companies.
In addition, we support freight consolidation and door-to-door pickup services by opening Los Angeles and New York warehouses. Benefit from our technical team to realize online printing services, bulk order printing services, API docking and logistics functions in EPP integration.
And this is our signature professional service below:
Label Printing Service: Instant Label Printing
Post Pony supports discounted global mail services by completing online printing and offline delivery services, integrating USPS, UPS, FedEx, and DHL into the label printing system and supporting door-to-door pickup services.
Luggage Mail: US to CN Luggage Mail
Post Pony provides luggage transportation services from the United States to China for foreign students and returnees. UPS picks up the goods in China, and SF Express ships it to China at a price of $2.95/1 bs.
USPS Presort: Economy Package Mail
Can be used to ship from the United States to China, Canada,Australia, Japan and other places, UPS will ship it to the domestic PostPony warehouse, and then ship the USPS to international destinations. Support multi-address integrated delivery to the warehouse, and separately classified to the final recipient.
DHL international Express: Small Package & Document Mail
It is suitable for small packaging and document mail sets of parcels under 2 kg, or documents shipped from the United States to all over the world. The delivery time is about 3-5 days.
CC Mail: Economy US to CN Package Mail
With UPS shipping from United States to China, SF express or EMS dispatching to end receivers. Tariff subsidies are available for this mail and shipping fee about $4.5/1 bs.
6.2 E-commerce Solutions
PostPony provides an all-in-one, one-stop solution for E-commerce through integration with popular platforms and EPR software, including order fulfillment, inventory management and online label printing services.
Integrating multiple platforms, with order synchronization, inventory management, online label printing and more, Post Pony enables integrated fulfillment services and efficient, highly discounted, door-to-door local delivery.
One click to upload, quote and print labels for various logistics channels, more suitable for uniform specifications but with multiple addresses.
Helping enterprises connect with all available logistics channels, through API docking and ERP integration, ensures stability, simplicity and efficiency.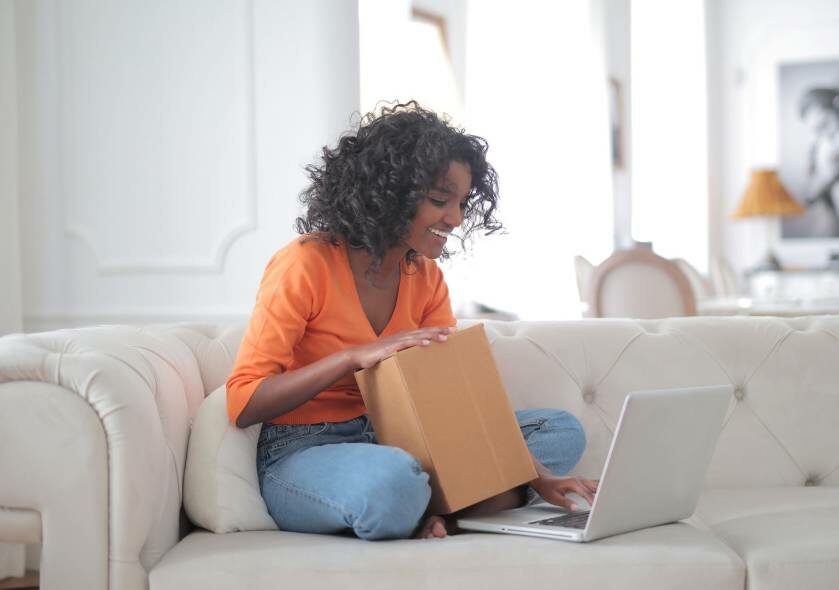 6.3 Warehousing and Logistic Services
PostPony establishes overseas warehouses around the world with the aim of providing cost-effective warehousing and distribution services, integrating multiple channels, establishing strong local logistics and developing an efficient WMS system.
PostPony supports stocking and delivery services based on your target market, enabling real-time monitoring and cost-efficient yet effective operations.
PostPony supports overseas forwarding and label exchange services, and offers three to five days delivery time for customers who do not have stock. The package can be tracked within 24 hours after the label is printed.
Stock up at PostPony warehouses and support FBA replenishment, along with trucking services to reduce storage costs and increase flexibility.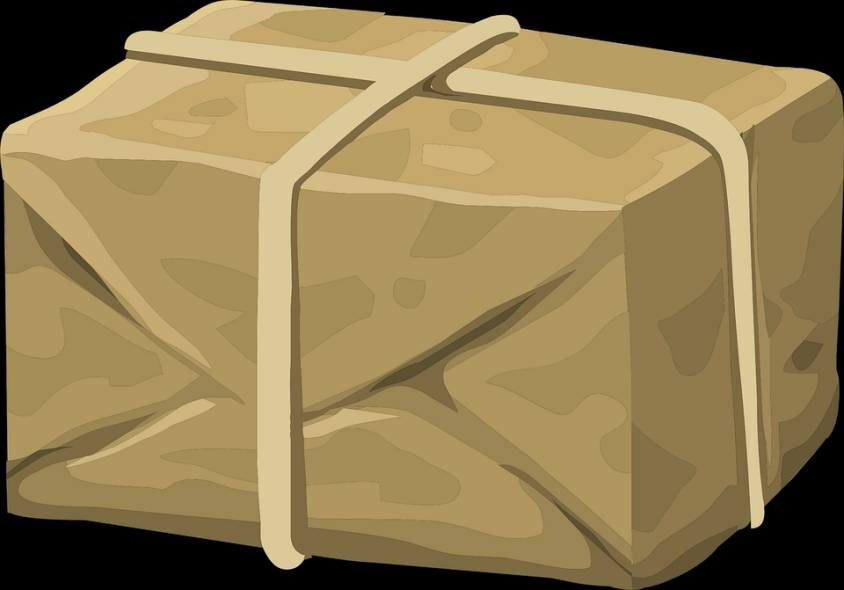 6.4 PostPony Advantages
PostPony is a comprehensive and diversified one-stop cross-board logistics solution platform that integrates global express services, e-commerce solutions, warehousing and logistics services.
One-stop bids platform, online label printing
Multi-platform management, efficiency and intelligence
Multi-scene printing, API, ERP all available
Professional warehousing team, broad range served
Bilingual customer service, instantly response
Top developing team, steady system guaranteed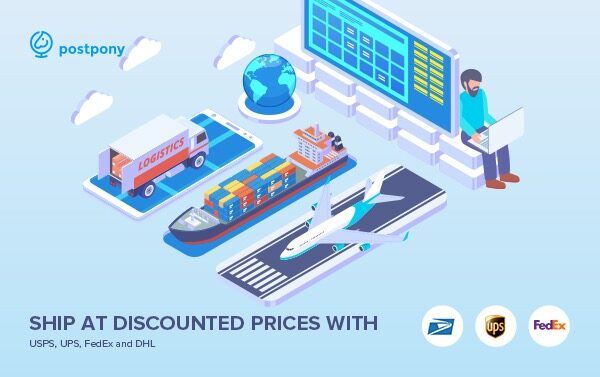 6.5 PostPony & USPS FQA
Are there any location restrictions for shipping via PostPony?
PostPony supports shipping from all over the United States to all over the world.
What are the advantages of printing USPS via PostPony Postman Pony?
1.USPS is more stable and less likely to be taxed.
2.PostPony offers prices at least 40 per cent cheaper than USPS.
3.Eliminate queues at stores for drop-offs.
4.Provide customer service in both English and Chinese.
5.Free home pick-up appointments.
What is the difference between the USPS website printing Label and the PostPony PostPony website printing Label?
1.PostPony prints USPS shipping label discounts with greater commercial rates for business users;
2.The PostPony features are designed to be more simplified and easier to use;
Will I be taxed for using the USPS?
The U.S. Postal Service operates a random inspection system and the chances of being taxed are low. Items in the mail that are within reasonable personal use and not too large for the package are generally with no problems.
General goods (food, groceries, baby items, etc.) should not exceed 8 pounds per order, which is basically not taxed.
What are the requirements to fill in the PostPony platform?
1.Complete in English or fill in the Chinese Pinyin under the English input method;
2.Be accurate when the dimensions are required.
6.6 Address and Contact
address
16273 E Gale Ave, City of Industry, CA 91745
3401 Lawson blvd, Oceanside, NY 11572
6804 NE 79th CTr Portland, OR 97218
1406, Block E, longqi Square, Huilongguan, Changping District
1302, Block A, Xinghe World, Yabao Road, Longgang District
Contact Us
Website: Live Chat
Wechat Official Accounts: PostPonyService
Wechat mini apps:邮差小马极速打单
Email: service@postpony.com
Online Customer support
Business hours: Monday to Sunday (Beijing Time)
09:00—18:30
09:00 am to 6:30 pm