For large parcels, many factors need to be considered when choosing to mail. This paper mainly describes how to mail large parcels, discusses the cheapest and most affordable way to transport large parcels, and on this basis, finds the cheapest way for postal ponies to deliver large luggage.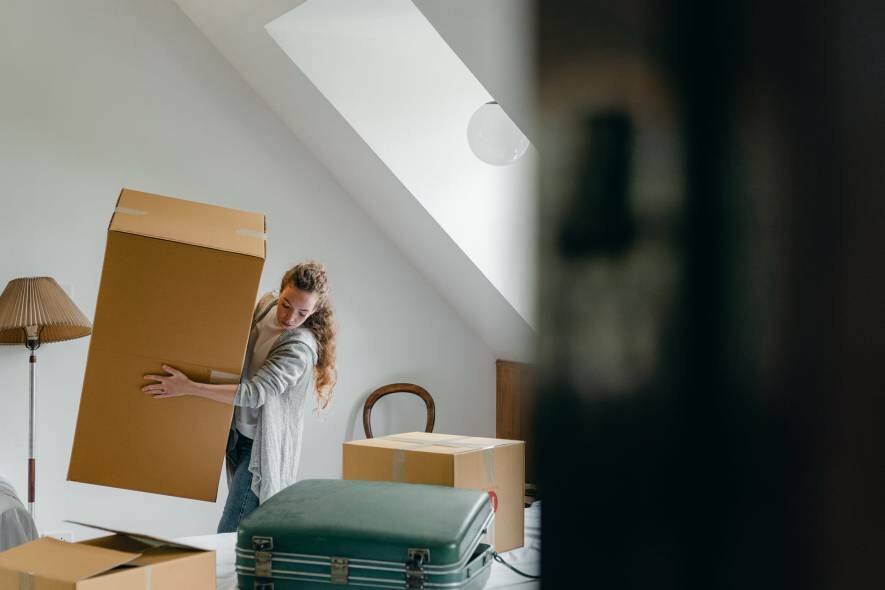 The Cheapest Way to Ship Clothe
Take shipment from the United States as an example. The main express delivery methods are FedEx, ups and DHL. FedEx and ups are two monopoly express companies in the United States, just like China Unicom and China Mobile.
For example, if you send SF express to the United States (I hope you don't), his customs clearance also depends on FedEx or UPS. Take China's foreign trade with Los Angeles as an example.
SF express delivery channels are as follows: SF air to Los Angeles, customs clearance in the United States, delivery to a third party in the United States, and delivery after customs clearance at its Express Center (ECCF).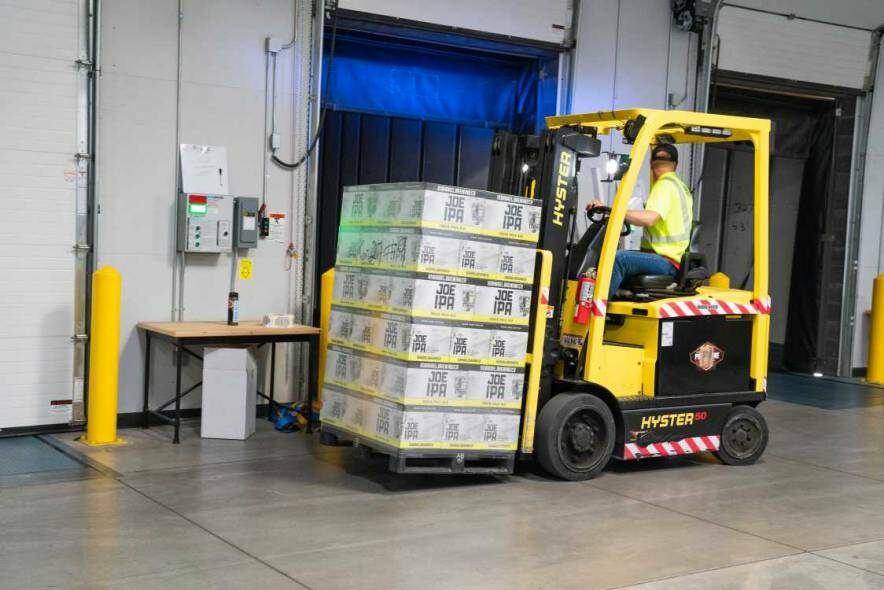 Because only UPS FEDEX is a logistics company with an independent network in the United States. Other express companies, including SF express, can only rely on the U.S. UPS or Fedex network in the United States.
At present, only two third-party companies in the port of Los Angeles have this license. DHL has no business in the United States, only international express. International express is mainly operated by DHL, ups and FedEx.
These three express companies have formed a relatively complete logistics system in the world, covering almost all the key areas of the world. This logistics mode relies on the operation of the unified information platform, and its obvious advantages are: short transportation time of goods, real-time logistics information for consumers, and low loss rate of goods in the transportation process.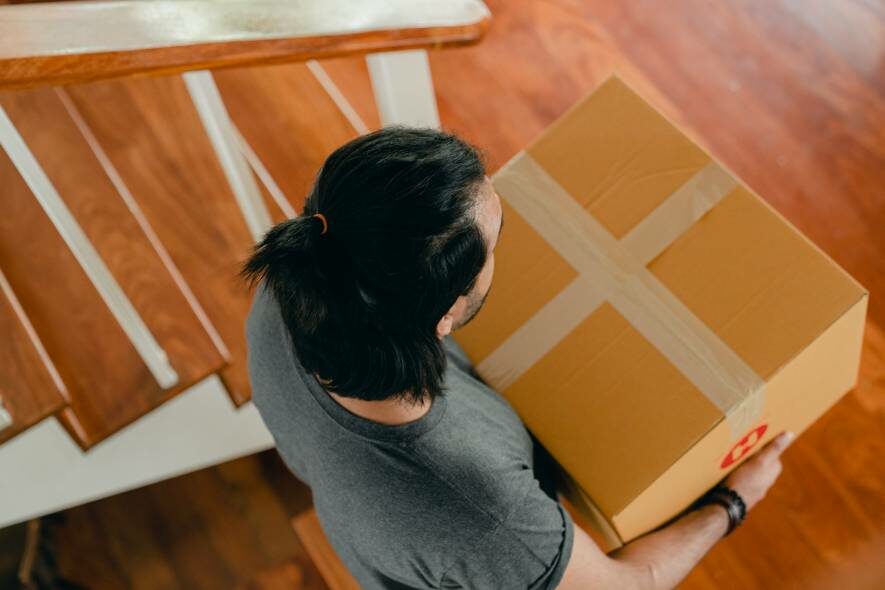 For example, it takes only 3-5 days to mail a pound of product to the United States, 6-7 times faster than EMS. The weight of the three delivery systems is limited to 150 pounds.
If it's over 150 pounds, the first two systems can also use their freight business, such as ups and GFP (UPS ground has freight pricing). But not by express.
Some manufacturers and warehouses in the United States use this service more frequently. If you are an individual user, the price ups gives you will be much more expensive than ups and ground.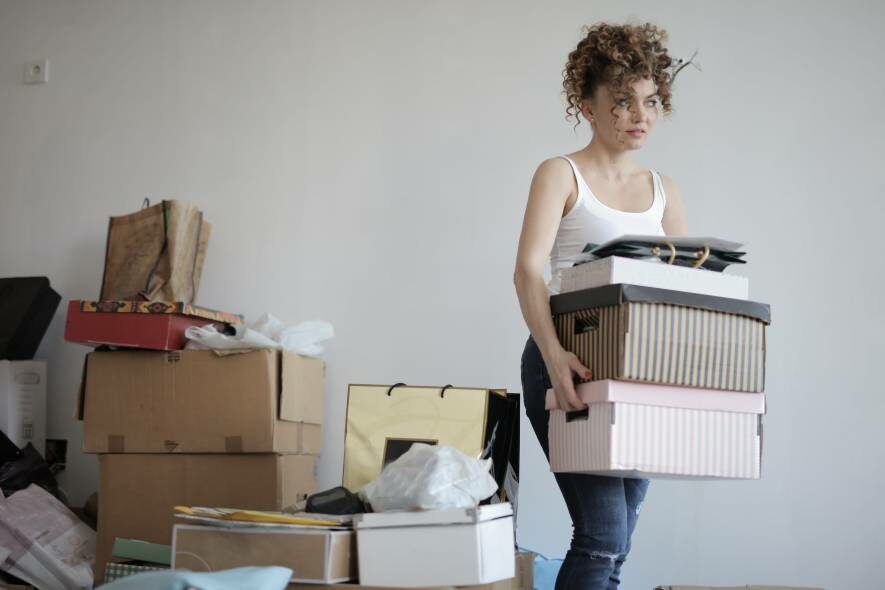 Express has no advantage at all, because there are so many truck freight forwarders EDEX, ups and DHL are only monopolized in the small package express industry.
To sum up, FedEx: to the United States, South America, Africa are cheaper than other prices. DHL: it's cheaper to go to Southeast Asia, Australia, New Zealand and Europe. UPS: it's more expensive to go to Taiwan and Hong Kong. Downwind express is strongly recommended. The price is very cheap.
How to Ship Large or Oversized
Package
I won't go into details about the packaging requirements. There are standards. The article can not be close to the wall of the box, nor can there be a gap around it. It needs to be filled with paper.
Cartons with different wall thickness should be used for different weight grades (such as double wall). Delivery to try to use other people's original factory packaging, do not want to get cheap goods out of their own for a small box.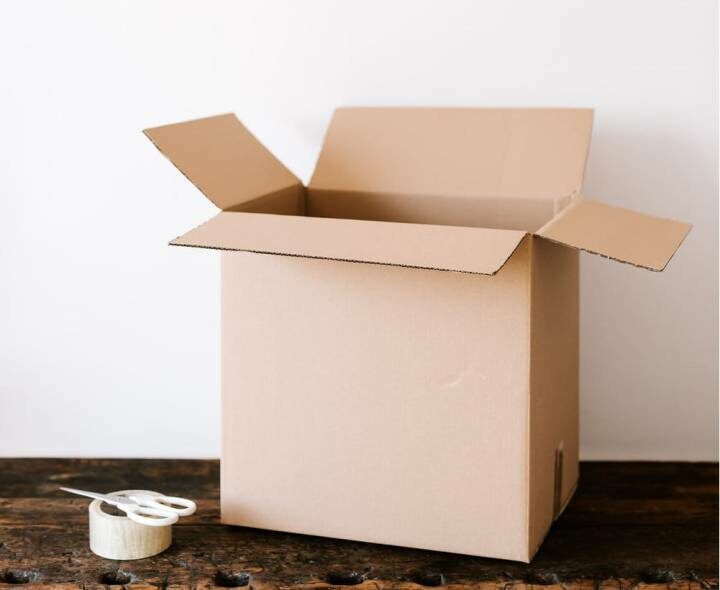 Measure and weigh
Express parcel automatic weighing volume measurement scanning equipment:
Volume measurement of top photo reading code
Bar code resolution 9.5mil
Support local image management
Maximum measured volume of package length * width * height
The maximum weighing and dividing value of the package.
Shipping Oversized Items: Available Shipping
Cheapest Way to Ship with USPS
USPS is United States postal service, a postal company similar to China Post in China. In general, USPS and China post are members of UPU. Parcels sent from China to the United States are usually sent by China Post and the United States section is sent by our post.
Compared with ups and other express delivery, the speed is much slower, often takes a month to deliver, but the price is relatively cheap. USPS offers three major choices of international transportation services, covering Canada, Mexico, and more than 190 other countries.
These unique transportation services have a variety of functions to meet the needs of different businesses. Let's take the time to analyze them separately to help you determine which service is right for your e-commerce business.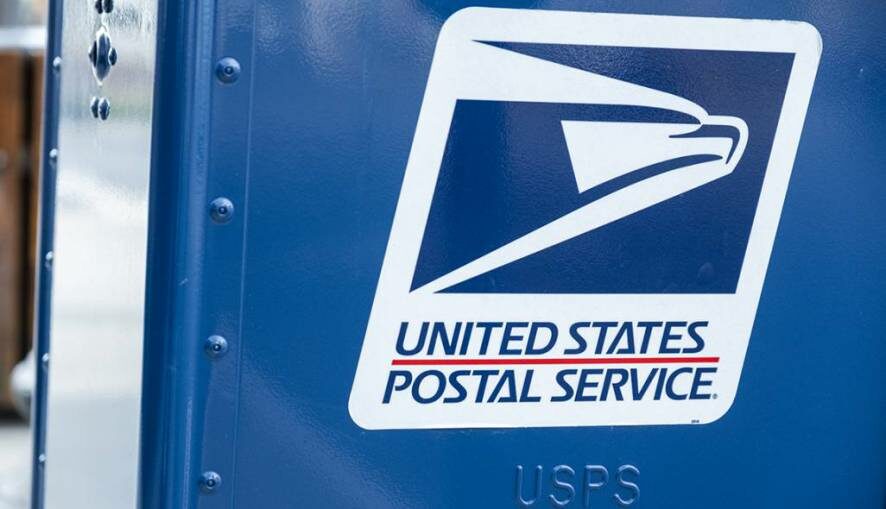 USPS international priority express:
price:
Although the shipping price mainly depends on the weight and destination of the goods, USPS international priority express also provides a uniform rate, which means you can use a uniform envelope and box, and you can pay a uniform rate based on the destination. Online and post office shipping starts at $25.85.
Generally speaking, USPS international priority express is more affordable when comparing the price of USPS international transportation.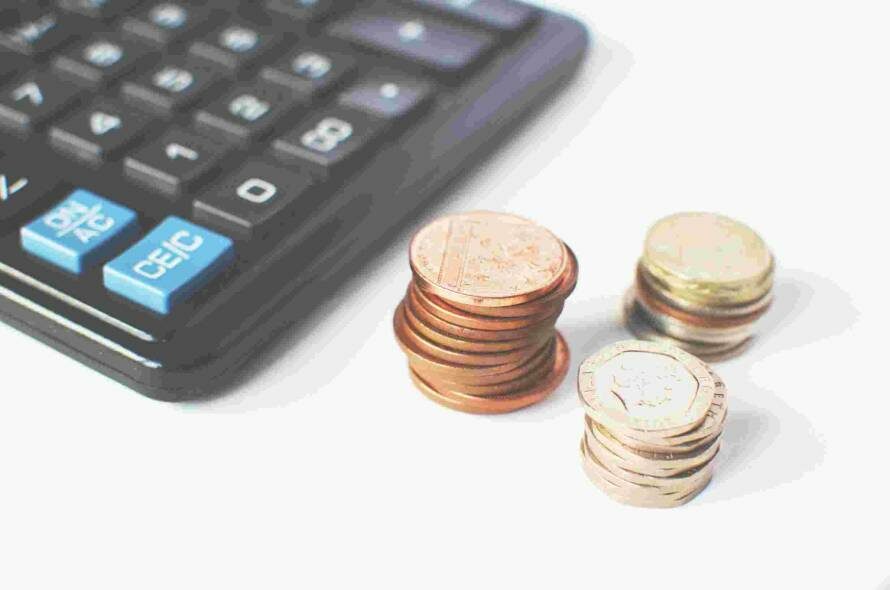 Insurance:
The transportation service provides insurance up to $100 for non-transferable documents. Insurance up to $200 is available for loss or damage to goods.
track:
This shipping service provides USPS international shipping tracking service, which is not a wide range of USPS international transportation options, but still provides protection for online sellers and buyers.
Weight limit:
The maximum weight of this service is 70 pounds. For small flat mailboxes and surface mail envelopes, the maximum weight limit is 4 pounds. For medium and large standard cases, the maximum weight limit is 20 pounds. Weight restrictions for specific countries or regions may also apply.
Cheapest Way to Ship with FedEx
FedEx delivers more than 3.2 million packages per weekday, with more than 138000 employees, 50000 delivery points, 671 aircraft and 41000 vehicles worldwide. '
What should be emphasized here is that FedEx is qualified for the transportation of dangerous goods in China. FedEx, South American small goods, Southeast Asia, Europe and the United States cheap, stable time.
FedEx international priority service provides the next day delivery service between some international cities and the United States or other major cities, from Monday to Friday before 8:00 a.m. Please contact the customer service department for the location, destination city and cut-off time.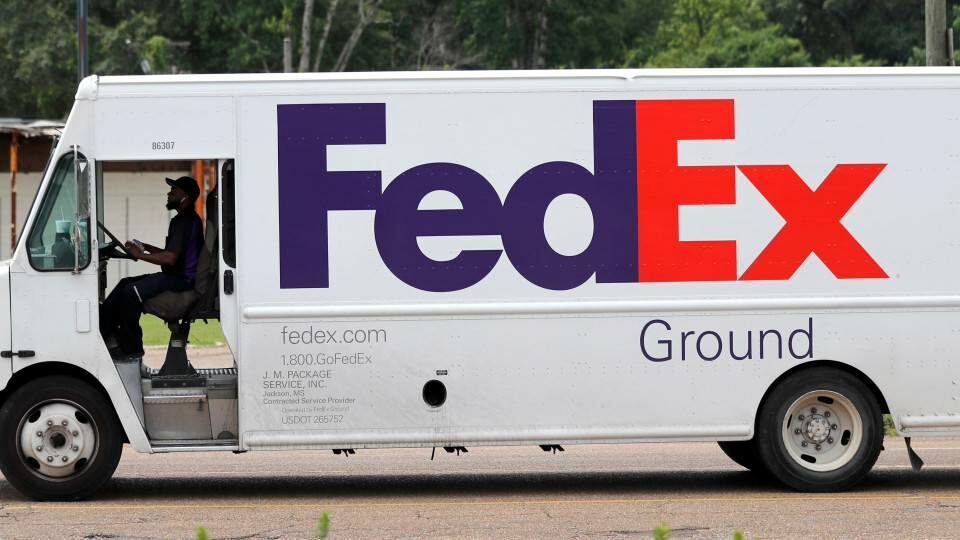 This standard shipping terms apply to FedEx international priority express service with the following exceptions:
The shipper should deliver the consignment before the local cut-off time. Please contact customer service for details.
Different countries charge different freight charges for FedEx international priority delivery service. Please contact customer service for details. Each shipment shall not exceed 150 pounds, the length is limited to 108 inches, and the length plus girth shall not exceed 130 inches.
The shipper shall use the special FedEx international priority express service air waybill, and indicate the choice of this service in the corresponding place of the air waybill.
If the company fails to meet the delivery commitment mentioned above, a refund will be made in accordance with the company's punctual delivery guarantee.
Delivery commitment
If the sender or addressee designates a customs clearance bank other than FedEx or the company's special customs clearance bank (to the extent of the place where the service is provided), and the consignment is delivered to the designated Customs clearance bank in the bonded warehouse, the company will complete the delivery commitment of the company when it notifies the customs clearance bank on the first business day when the consigned goods are scheduled to be cleared in the country / region of destination.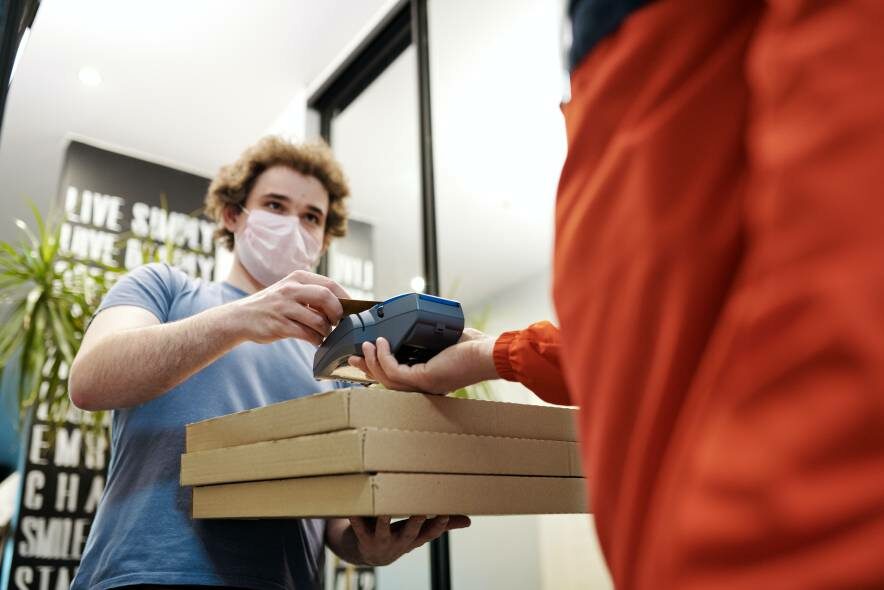 However, if the consignor or the addressee designates a customs clearance bank other than FedEx or our company's special customs clearance bank, and the company keeps the consigned goods, it is responsible for delivering the consigned goods after obtaining the customs release documents from other customs clearance banks, such as the issuance of customs release documents due to inspection, sampling, regulations, or errors or omissions in the sender's documents, or the Bank of the designated Customs clearance bank In case of delay due to, error or negligence, the delivery commitment time of the company shall be extended by one business day for each day of delay, and the delay time less than one day shall be counted as one day.
Cheapest Way to Ship with DHL
DHL, Germany, is the first multinational express giant to enter China. DHL was founded in California in 1969 by Adrian Dalsey, Larry Hillblom and Robert Lynn.
Currently, DHL has 675000 destinations in 229 countries, more than 20000 cars, more than 60000 employees and more than 300 aircraft in the United States and Europe.
DHL is headquartered in Brussels, Belgium. It is integrated by Deutsche Post, Danzas and DHL. It is now 100% owned by the global network of Deutsche Post.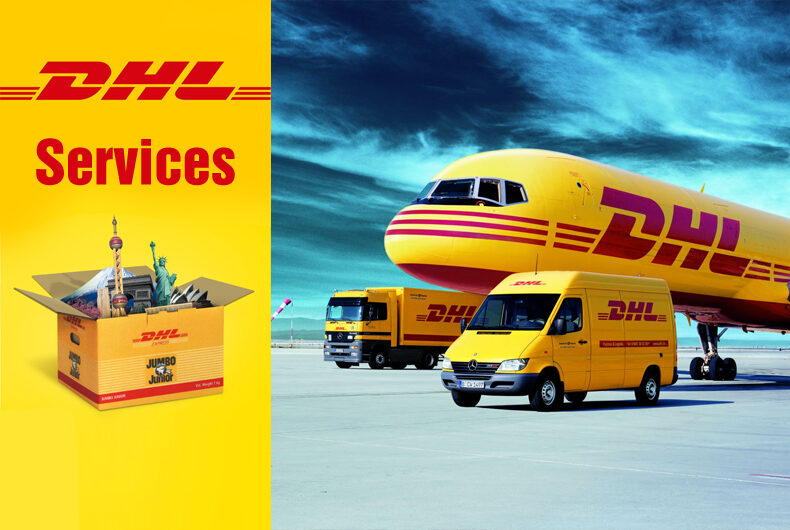 DHL is the first choice for small goods of less than 21kg in the world. The aging is also relatively stable. The price of more than 21kg is also quite advantageous.
Western Europe, the United States, Canada, Asia and other developed countries have great advantages. In contrast, EMS can't exceed 30kg per unit, and there is no bulk price (21 kg or more is large).
The prescription is not very stable. DHL also has discount, and often after discount, it will be a little cheaper than EMS, but in most cases, it will be taxed.
And the required documents are less than any other international express. The operation is very simple, and the speed is faster and more stable than other international delivery. In addition, DHL send documents, or a very good choice, the price is lower than EMS, the speed is faster than EMS.
Cheapest Way to Ship with UPS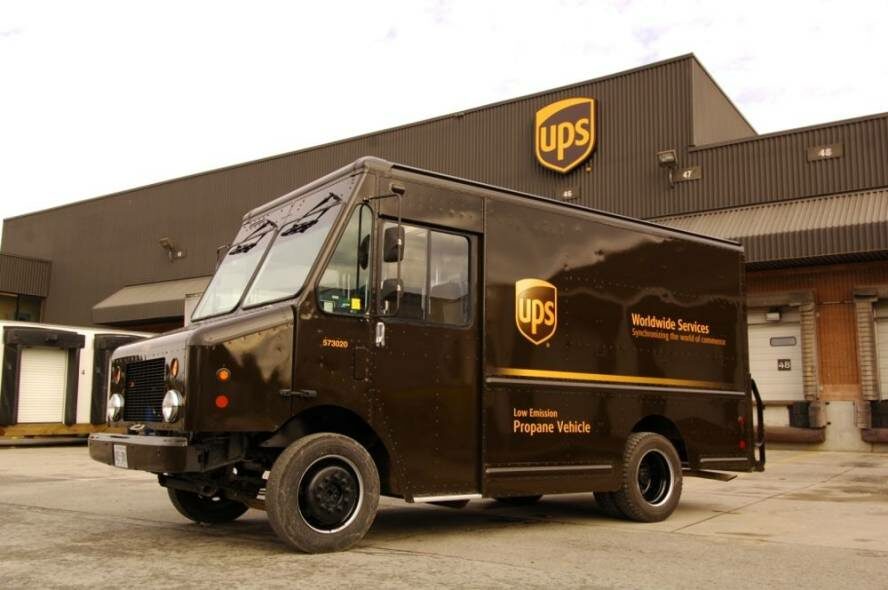 UPS Asia Pacific was founded in 1988 and headquartered in Singapore. Ken Torok, President, serves more than 40 countries and regions in the Asia Pacific region; employees: more than 4600 in the Asia Pacific region and 384000 in the world; more than 1 fleet in the Asia Pacific region; more than 100 operating mechanisms (transfer stations and centers); daily travel segment: Asia Pacific internal 133, international 69; airports served: There are 14 internal and 9 international air transit stations in the Asia Pacific region, including Taiwan Taipei, Hong Kong, Singapore, and Pampanga of the Philippines. UPS is also well-known and professional. It also has the qualification of dangerous goods transportation in China, and the price is slightly different from that of FedEx. UPS USA, Canada. Mexico's time is good, the price is favorable.
Find the Cheapest Way to Ship Oversized Items with Post Pony
Together with FedEx, USPS and UPS, postpony has formed an "integrated logistics" ecological industrial chain, and is committed to providing the most professional cross-border logistics services for Chinese in the United States!
If you print USPS waybill, you can enjoy a discount. For example, if you print FedEx or UPS waybill, you need to authorize your FedEx or UPS account number to the postpony postman's Pony platform before you can print FedEx or UPS waybill online. You can't enjoy the discount. FedEx and FedEx can only offer discount function.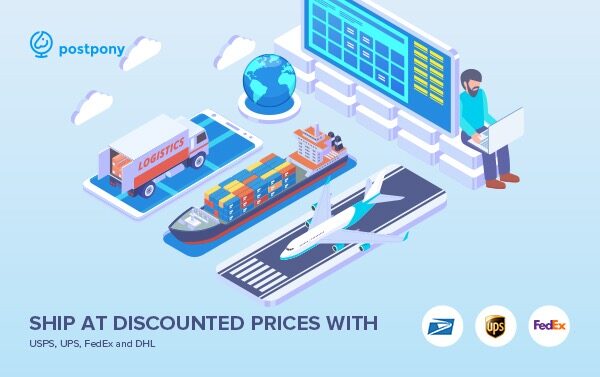 Postpony's strong advantages:
Time saving – Online self printing label instead of handwritten waybill;
Labor saving: booking door-to-door pick-up service to reduce the waiting time of store mail;
Save money – low postage, spend the least money to send a large number of packages;
Service – Chinese and English official website and customer service, 360 ° no dead corner to provide service for you.
After-sale service:
1. Quality: each product is tested and qualified before delivery.
2. Invoice: our company can make an invoice (if you need to make an invoice, please confirm the invoice information with the sales staff).
3. Quality: before the products are sold, we will go through strict inspection to ensure that the products you sign for have no quality problems.
4. Price: due to the numerous models and specifications, please consult the sales staff for the specific price of the product!
5. Non standard Customization: according to customer requirements, non-standard customization, delivery and maintenance in a short time!
6. Logistics or express: logistics for large items and express delivery for small ones. As soon as the customer's payment arrives, we will inform the user of the exact number of days for delivery if there is stock shortage. The normal delivery cycle is 3-5 days. When the goods are delivered, the user's logistics order number is provided to track the whole process of the goods, so as to solve the customers' worries!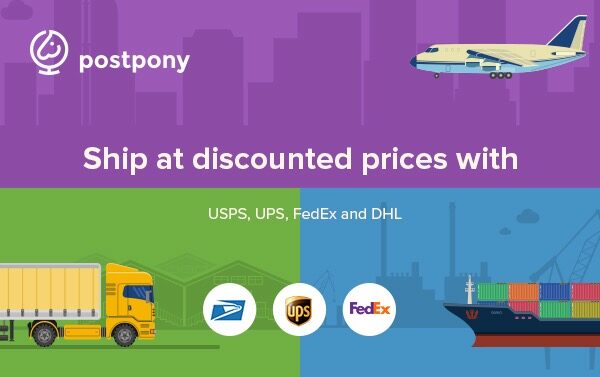 PostPony uses the advantages of the Internet to join hands with the three logistics providers to provide professional customers with professional pick up and delivery services, and successfully create the "Internet plus logistics" mode.
At the same time, you can enjoy the family post office without leaving home. At the same time, postpony can provide you with more affordable official freight compared with the three major logistics providers!
With the aim of "younger users", "intelligent information", "professional service" and "maximum price advantage", postpony has established a good reputation and image among Chinese Americans in the United States in a short time.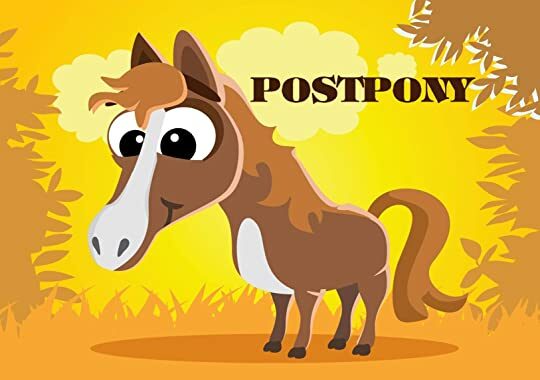 It is also the first choice of reliable logistics platform for Chinese merchants in the United States and overseas shopping. Postpony is committed to providing the most professional cross-border logistics services and the most distracted online printing label services for the majority of Chinese in the United States with good logistics and guaranteed prices!