As we all know, when you shop online, there will always be the occasional case of an unsatisfied product. So, you can imagine the inevitable situation that all eCommerce merchants face: returns!
In fact, roughly 25-30% of all items purchased from e-commerce will end up being returned, which can be considered an unexpected percentage. While you may run your business with high quality and efficiency, you will still face returns. However, this can actually be used to your company's advantage.
That's where return labels come in. They make returns simple and hassle-free for your customers, and they ease their worries about the merchandise. This saves your company a lot of time and money in the long run.
So let's take a look at how return labels work and how they can be created and sent via courier companies!
1. What is USPS Return Label?
The return shipping label is a prepaid, pre-addressed postage label that enables customers to return purchased merchandise to the seller. The seller pays the shipping costs. The main advantages of return shipping labels are convenience, efficiency and customer satisfaction.
When using a return shipping label, the customer does not need to pay for the shipping costs themselves, because the shipping costs are included in the seller's shipping label.This reduces or even eliminates the possibility of address errors, which not only optimizes the return process, but also creates a positive customer experience.
It also allows the seller to control the cost of postage for returned merchandise, as the seller can select the least costly mail category option to return the product.
2. How Does a Prepaid Shipping Label Work?
Generally, shipping software is used to create return shipping labels. The seller must select a shipping company and postal category, provide postage, and enter an address. The return shipping label features the customer's address in the "From" field and the seller's address in the "To" field; once the information is filled in, the shipping software sends the customer a printable file of the return shipping label via email. You may also print the return shipping label to mail to the customer. Return labels usually have no mailing deadline.
E-merchants are often required to create prepaid return labels, as follows:
Choose a courier service and shipping method based on your budget.
Enter the business address to which your returns will be delivered, as well as some information about item identification for your inventory management.
Pay for the charge for the return.
You can easily create return shipping labels by the courier service you choose. Choose the cheapest shipping option for your return shipments to manage your budget.
And, here are two ways to make sure your customers get a prepaid shipping label.
One is to send it with the shipment to your customers, which is the easiest way for your customers to get it. Simply send the printed return label to the customer with the package – if the customer wants to return the item, all he has to do is hand it over to the courier.
The other option is to have the customer print it himself. You can also send the return label via email, or have your customer download a label from your website and print it on their printer at home. Then, all they have to do is send the item to the courier company.
3. How do I create a return label for USPS?
One of the quickest and easiest ways to create prepaid USPS shipping labels is through the USPS website Click-N-Ship, which provides an easy way for your customers to create USPS prepaid labels. Simply click into the site and follow the prompts.
Under USPS, return shipping labels are provided to customers in a variety of ways.
They are sent with the shipment to the customer
Integrate a reward tool into your website
Let customers print their own
Apply by printing and delivering label service
USPS offers many mailing categories for return shipments. You can quickly and easily obtain USPS return labels for printing, shipping and use, including Priority Mail and First Class: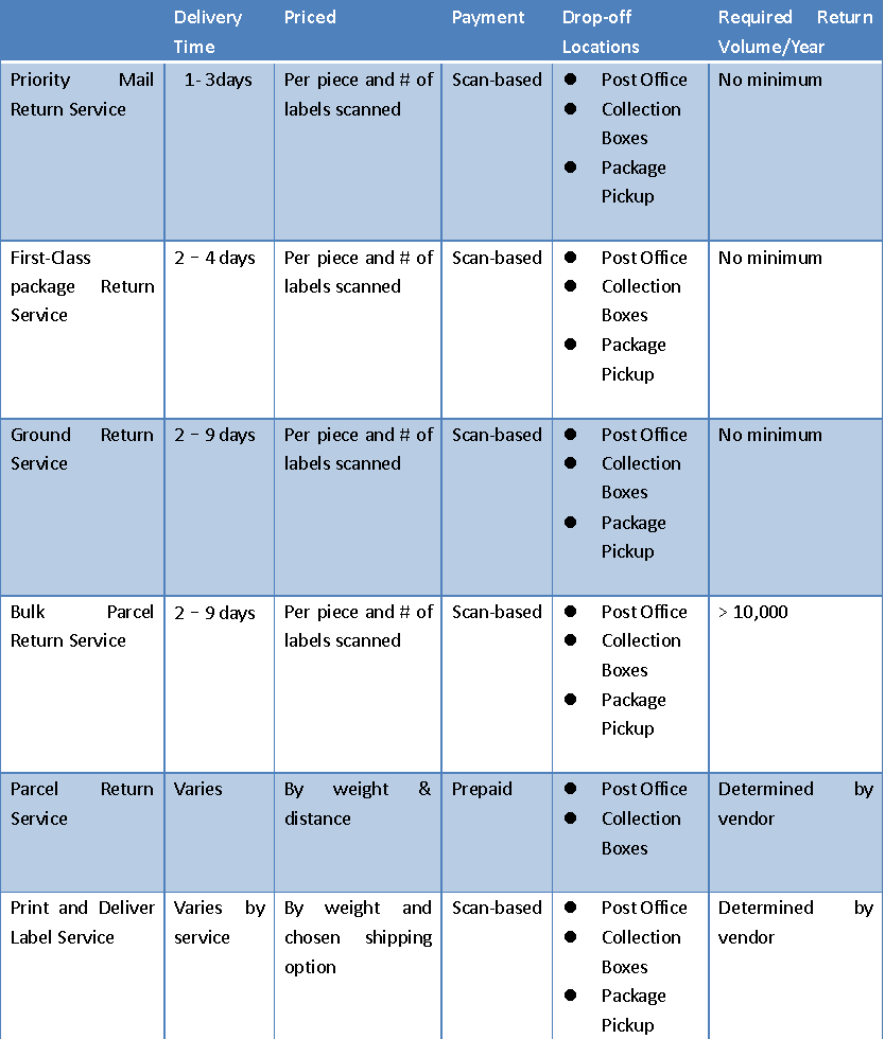 4. How much is a USPS return label?
Here are just partial prices for some of our services. For more specific information, please visit the USPS website.
Domestic Prices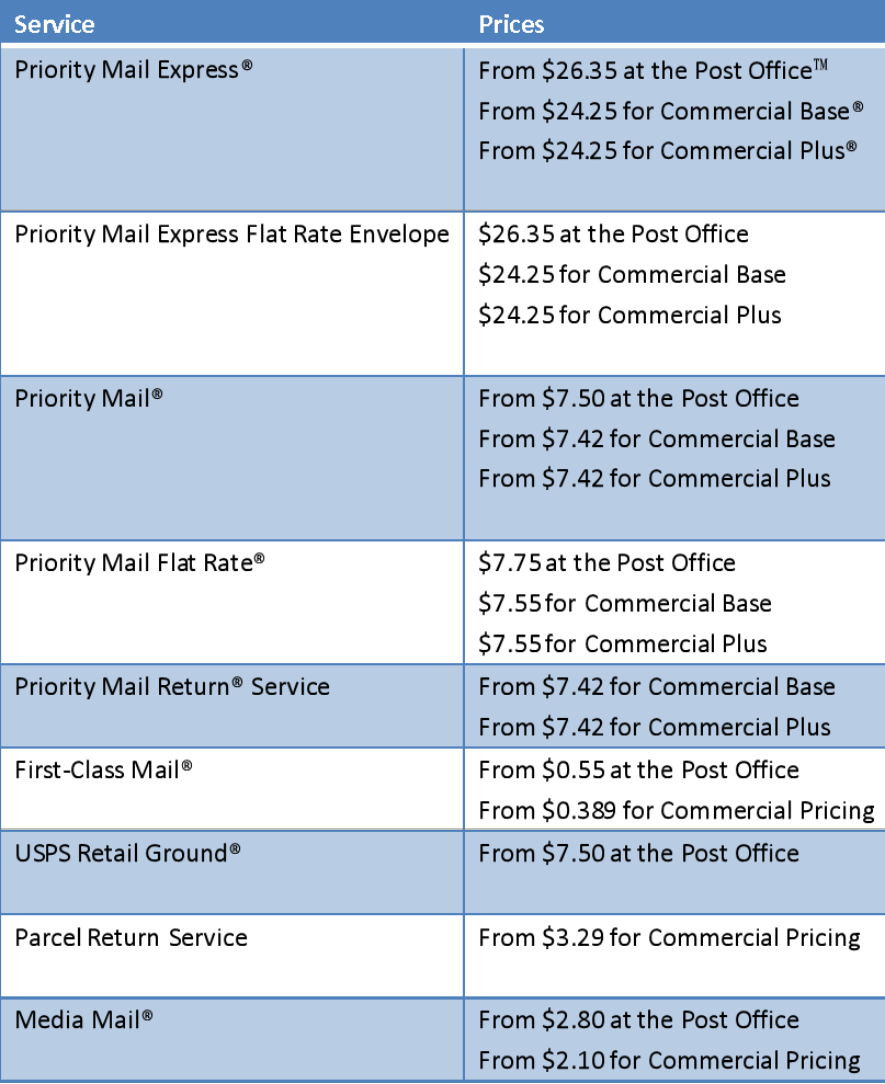 International Prices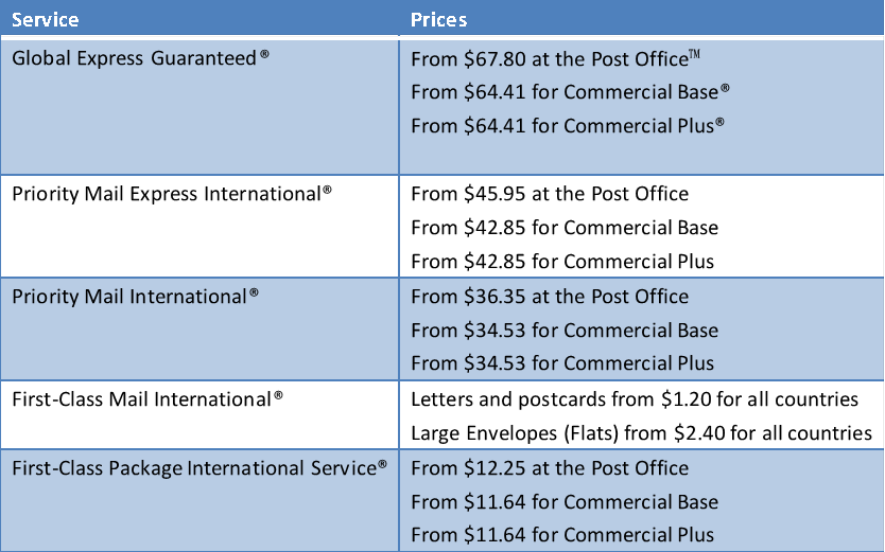 5. Can USPS scan a return label?
Scan-based return labeling is the best solution for an "on-demand" return environment, rather than adding a blanket return label to each shipment. For example, your call center can be equipped with the ability to instantly create a PDF image of the return label and email it to the customer, while they are still on the phone. The customer's name and address can be extracted from your order database, and if the RMA number is to be included, it can be specified in line1 of the rubber stamp object or to_address object.
When USPS charges a fee for a scan-based return label, the customer will be notified of the fee and other details, and his/her account will be debited appropriately. If the label is not scanned, the customer will not be charged.
6. Where can I print a return label?
You can easily generate and print a USPS shipping label by using the Click-N-Ship online tool.
Log in to use USPS.com and have your Post Office™ at your location. To activate Click-N-Ship, log in or register for a free USPS.com account. Then follow the step-by-step prompts to enter package details, pay for postage and print shipping labels. So simple to pay, print and ship!
In usps, you can also set your shipping preferences.
If you frequently ship one type of package and want to get tracking notifications or let the recipient know that a shipment is coming, you can save all shipping preferences in the Click-N-Ship Preferences tab, including packaging and printing options. All of the customer's shipping preferences, including packaging and printing options, default return address, and reference number, can be saved in the Click-N-Ship Preferences tab.
7. Can you handwrite a return label?
You are allowed to handwrite the shipping address, as long as the rules are met. However, you will still need a carrier barcode, which needs to be generated by the carrier. Depending on the volume of orders you are fulfilling, handwriting the shipping address can become time consuming. You are better off using various online tools to make this process easier and less time consuming.
8. USPS Merchandise Return Service
The merchandise return service allows authorized licensees to pay for postage and additional service fees so that their merchandise can be returned by the customer (at no charge to the customer) using a prepaid label provided by the merchant.
Merchandise Return Service is an end-to-end service where the consumer places a return label on the merchandise and places it in the mail stream. The consumer places a return shipping label on the merchandise and places it in the mail stream.Postal Service™ transports the package to the designated postal facility shown on the label, where postage is calculated and deducted from the merchant's account. The Postal Service then delivers the package to the merchant or agent.
Merchandise return service labels can be issued to customers:
As an accessory to the merchandise
As a separate item (including when a merchant electronically requests a label to be printed through the Business Customer Gateway and the label is delivered to the end user through the USPS using the Call Label Return Service).
As part of a double postcard
As a fax transmission (FAX).
As an electronic transmission for downloading and printing by the customer
Through one of the licensee's designated pickup facilities
USPS has updated the Merchandise Return Application (MRA) and Web Tools API to print QR codes on 4 x 6 return labels.
When customers use the MRA and Web Tools API, the following returned products will have QR codes printed on the label.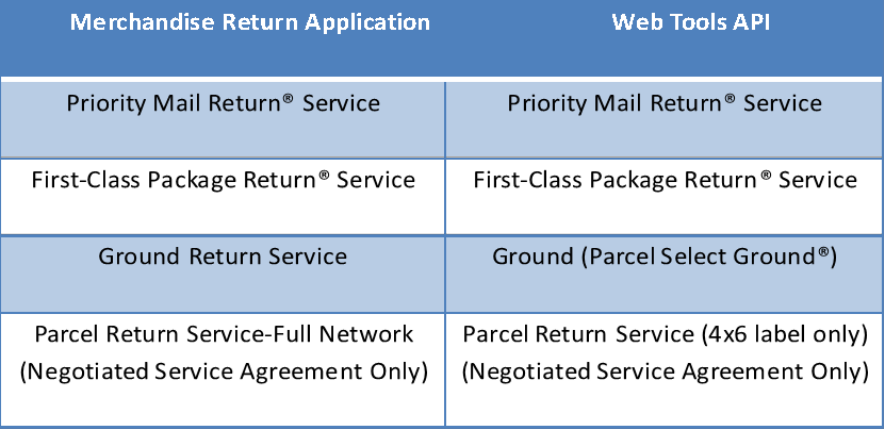 9. USPS Parcel Return Service
The Parcel Return Service is a service that allows consumers to return merchandise to a merchant without having to pay for postage. This service is somewhat similar to a merchandise return service in that it allows consumers to return packages to merchants, but at the merchant's expense. The advantage of this service is that it provides an inexpensive way for merchants to return merchandise so that they can offer free returns to their customers. Customers also have a better shopping experience.
Features of the Parcel Return Service
You can drop off packages at any Postal Service™ facility by simply applying a label.Parcel drop off can be done by:
Give it to the mailman
Place it in a collection box® or any location designated by the Postal Service to receive mail
Schedule package pickup
Consumers can use the bar code number to confirm when the merchant has picked up the package
Certificate of Mailing is the only additional service consumers have the option to purchase when dropping off packages at the post office
Merchants can electronically monitor the status of returned packages
Merchants can benefit from a low-cost return service
Quicker return to Merchants
Participating merchants may schedule pickups at their convenience
There are two types of services that further provide benefits to merchants:
Parcel Select Return Delivery Unit (Parcel Select RDU)
Parcel Select Return Sectional Center Facilities (Parcel Select RSCF)
You no longer need to take your return to your local post office, but have the option of arranging a pickup.
10. Shipping with Post Pony
Post Pony is a one-stop platform provides discounted shipping and oversea warehousing services in United States. Headquartered in Los Angeles, with warehouses in Los Angeles, New York, New Jersey and Portland, and branches in Beijing and Shenzhen. By integrating multiple channels and developing an order management system, an extensive logistics network has been established. Ensure low operating costs and excellent customer experience.
We support freight consolidation and door-to-door pickup services by opening our Los Angeles and New York warehouses. Benefit from our technical team , API docking and logistics functions in the EPP integration.
If you are an online retailer, it is also suitable to use Post Pony to mail your goods, because post pony provide an all-in-one, one-stop solution for e-commerce, including order fulfillment, inventory management through integration with popular platforms and EPR software.
üE-commerce Platform
Integrating multiple platforms, with order synchronization, inventory management, online label printing and more, Post Pony enables integrated fulfillment services and efficient, highly discounted, door-to-door local delivery.
üBulk Printing
One click to upload, quote, and manage labels for various logistics channels, more suitable for uniform specifications but with multiple addresses.
üAPI Integration
Helping enterprises connect with all available logistics channels, through API docking and ERP integration, ensures stability, simplicity and efficiency.
Here is a summary of the advantages of Post Pony
lüOne-stop bids platform
lüMulti-platform management, efficiency and intelligence
lüMulti-scene printing, API, ERP all available
lüProfessional warehousing team, broad range served
lüBilingual customer service, instantly response
lüTop developing team, steady system guaranteed